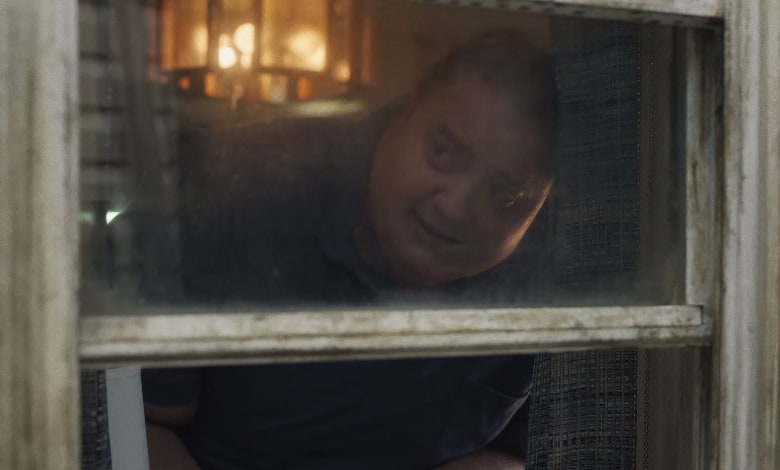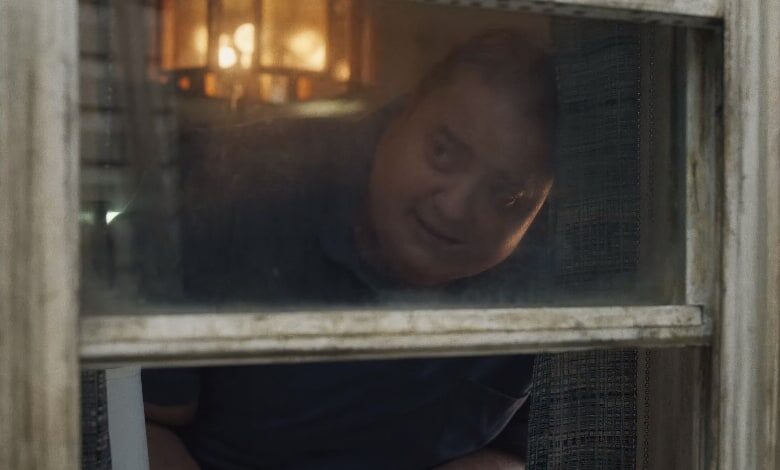 Darren Aronofsky's "The Whale" is a painful new drama that has been touted for months as the marking the return of its star, Brendan Fraser.
It's also a quasi-comeback for Aronofsky, whose prior film, "mother!" (2017) inspired audiences to cry uncle, despite being an admirable and thought-provoking experiment.
His latest is only slightly more endearing, which is to say that the defiantly anti-commercial wizard who broke out with "Pi" (1998), jolted the world with his "Requiem for a Dream" (2000) and found mainstream success with his sensational "Black Swan" refuses to go easy on the popcorn crowd.
Aronofsky's films are prickly as Polanski's and his latest, like the best of 2022, will inspire love-it-or-hate-it reactions.
The Whale | Official Trailer HD | A24
Fraser stars as Charlie, an obese college professor who teaches classes online, lives alone and is mourning the death of his lover. The appearances of his estranged daughter (well played by Sadie Sink of "Stranger Things"), his best friend (an effective Hong Chau), his ex-wife (a memorable turn from Samantha Morton) and a missionary (Ty Simpkins) force Charlie to reconsider his life choices and face those he is still able to connect to.
At times, Charlie seems to relish opportunities to face those he has hurt in the past. At other times, it looks like he's eating himself to death.
Anyone who has paid attention to Fraser's career will note that he never went away.
Fraser recently stole Danny Boyle's "Trust," about the 1973 Getty kidnapping (the 10-part FX mini-series was overshadowed by Ridley Scott's "All the Money in the World"). Here, only Fraser's expressive eyes reminded me he was playing Charlie.
Otherwise, the actor is unrecognizable, and his performance here is extraordinary. While Aronofsky works hard to give this style and distinction, Fraser's performance is really the best and only reason to see "The Whale."
'The Whale' writer shares a moving script page and breaks down how Brendan Fraser and Hong Chau created the 'spine of the entire film' in the exchange. https://t.co/WFv7REVNjO

— Entertainment Weekly (@EW) December 21, 2022
The screenplay is by Samuel D. Hunter, who based this on his play. Had I never seen this movie and only experienced it on stage, I'm guessing it would have made for an insufferable evening. Perhaps I'm wrong, but it feels like a bad play, which makes me wonder why Aronofsky took this on as a passion project.
With its single setting and characters constantly entering and exiting like it's an episode of "Three's Company," the movie is barely better than a filmed play.
Despite how crossover mainstream success ("Black Swan" and "Noah" were both sizable hits), Aronofsky is still the man who made "Requiem for a Dream." What I'm trying to say is that, along with Lars Von Trier and Gaspar Noe, he's one of those directors who enjoys hurting his audience, leaving us with a big bite on our arms as we stumble out into the lobby.
If you appreciate his work – and you should, because he's an artist and most of his films are remarkable – then the discomfort "The Whale" brings will be worth it. For everyone else, you won't find a better holiday mood killer than this one.
The Wrestler - Official Trailer
The angle of a tortured father/daughter reconciliation was handled better and felt more realistic in Aronofsky's "The Wrestler" (2008). The Oscar-nominated film proved a superior example of a character study that focused on a hard-to-like but fascinating figure.
"The Whale" has an ugly color palette but a story that mixes sentiment with impossible to watch scenes of Fraser gorging on a pizza or walking around his apartment in various states of undress. Many have questioned whether the film is sympathetic towards Charlie or exploiting him – I think there's deep compassion in Fraser's performance but a determination by Aronofsky to, as always, keep things ugly.
The result is akin to the most off-putting Hallmark movie imaginable.
Two and a Half Stars