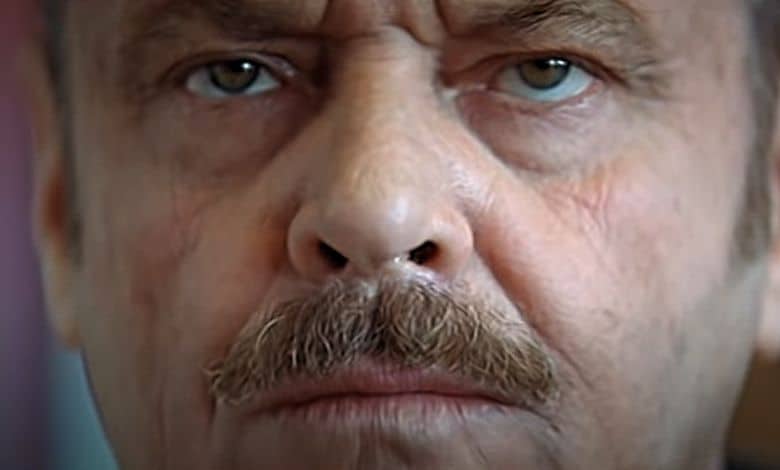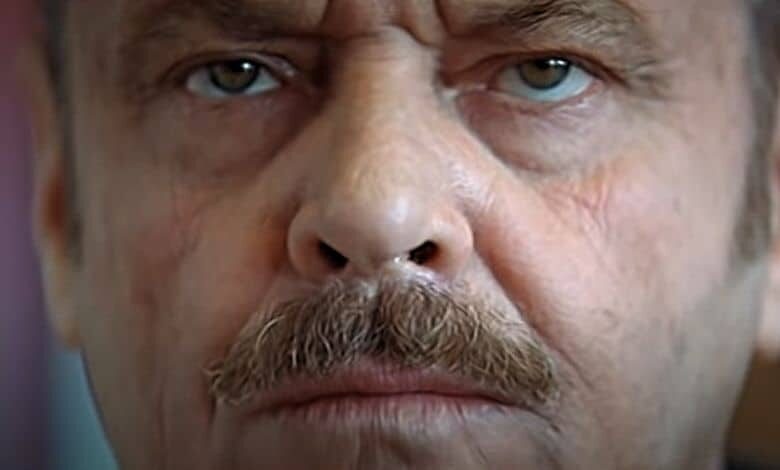 Sean Penn's "The Pledge" is about the agony of the unknown; it shares a thematic kinship with David Fincher's "Zodiac," which is also about an unsolved crime that causes the last man still pursuing the answers to drown in obsession.
Based on a Swedish novella, Penn's film is set in Reno, Nevada, where we meet Jerry, a cop played by Jack Nicholson. Jerry is about to retire, as everyone in his department has donated to airfare for Jerry to lose himself over a fishing trip.
A gruesome crime scene takes Jerry, his boss (Sam Shephard) and Jerry's hotshot protégée (Aaron Eckhart) away from the celebration – the corpse of a little girl is discovered embedded in snow.
The Pledge (2001) Official Trailer - Jack Nicholson Movie HD
A cluster of police officers arrive on the scene, though the local authorities mismanage the awful discovery. A ranger explains timidly that he'd "rather not" inform the parents of the murdered girl, so Jerry randomly takes on the task.
During his explanation to the dead girl's parents that he will do everything he can to locate the killer, the girl's mother takes it a step further and makes Jerry promise; the pledge is made and, from that point forward, Jerry is unable to quench his obsession for the case.
Under the guise of retirement, Jerry quietly does some sleuthing and begins looking for a figure that a child has identified as "The Wizard." Jerry befriends and becomes a surrogate family member to the battered Lori (Robin Wright) and her 8-year-old daughter (Pauline Roberts). This newfound family unit provides Lori and Jerry a needed respite, but The Wizard is still out there, and Jerry has made a pledge.
The dialog is terse and this plays like a response to the multitude of mainstream serial killer potboilers that crowd theaters every season. Penn refuses to give audiences what they want or expect, taking his story in surprising directions.
It's not mawkish about the retirement angle or the way Jerry is possibly/probably using Lori's child as bait for the still-at-large killer. The emphasis is human behavior at its most unguarded and ugly.
RELATED: Yes, Both 'Chinatown' and 'Two Jakes' Are Both Screen Classics
The nature of Jerry's mental state is never defined, making Nicholson's character less sympathetic or likable, than one would expect. It's left to audiences to decide whether Jerry is the protagonist of his life or his own personal villain. I've seen the film multiple times and I'm still undecided if its Jerry's abilities as a cop or dumb luck that lead him on his pursuit of The Wizard.
The cast is a collection of great actors, either standing out in showcase moments or making a solid impression on the sidelines. Nicholson is raw, stripped of style or any winking at the audience. He made this back-to-back with "About Schmidt," another immersive, unflattering and difficult performance.
It's no wonder Nicholson followed up these turns, which rank among his finest, with a detour serving as Adam Sandler's co-star in "Anger Management" (2003), a big hit and a dumb-as-rocks comedy.
Anger Management (2003) Official Trailer 1 - Jack Nicholson Movie
Eckhart is excellent playing a brash, egocentric jerk (bringing to mind his turn as Chad in Neil Labute's "In the Company of Men"). His scene with Benicio Del Toro is memorable – as a mumbling Native American and murder suspect, Del Toro is giving a very mannered turn, contrasted with Eckhart's straight forward work.
The two share a discomforting sequence in which an interrogation becomes a seduction and a verbal manipulation of admitting guilt.
Mickey Rourke, Patricia Clarkson, Michael O'Keefe and Vanessa Redgrave stand out in their single scenes, in which they each hit hard and exit the film. Dale Dickey, long before her breakout role in "Winter's Bone," excels as a fellow cop and Tom Noonan's performance (better seen than described) is terrifying, whether he's what he says he is or what Jerry thinks he is.
Penn is clearly a student and passionate devotee of the kind of 1970s dramas that defied formula. He's also keen on films showcasing Nicholson's tremendous range, ability to connect with any character and willingness to tackle difficult material.
Here, Nicholson is every bit as committed, reigned in, alarmingly vulnerable and intuitive in his choices as he is working for Bob Rafelson. Penn's admiration of Cassavetes and mood piece mysteries, like "Night Moves" (1975) are visible.
While "The Pledge" is a contemporary film, Penn lightly applies experimental touches to this character and plot-driven work that recall 70s era choices of film construction. There are avant-garde decisions made in the editing, with overlapping, fluttery images, either sped up or presented in slow motion.
"The Pledge" is visually exquisite (note the wordless poetry of the scene where Jerry gives some very bad news, while in the midst of a duckling pen) and novelistic, taking its time to build character, atmosphere and a sense of building dread.
Penn hasn't made a 70s era drama, exactly, but it has a pessimism and unwillingness to compromise that brings to mind the best films of that decade. In terms of tone, a visual style drained of life (but not beauty) and a protagonist exhibiting erratic behavior, it resembles both the 1997 Swedish version and 2002 American remake of "Insomnia."
Insomnia Trailer #1 (2002) | Movieclips Classic Trailers
Penn's film was released by Franchise Pictures, the infamous company that funded actor's passion projects, got busted for exaggerating the budgets, and fizzled out with titles like "Battlefield: Earth," "Driven," "Ballistic: Ecks Vs. Sever" and "A Sound of Thunder."
"The Pledge" is among the crown jewels of the Franchise Pictures legacy (alongside David Mamet's "Spartan" and Kasi Lemmons' "The Caveman's Valentine"). Franchise Pictures founder Elie Samaha is listed among the producers but, interestingly enough, so is "The Fury" star-turned-softcore-leading-man-turned-producer Andrew Stevens.
Penn isn't above bludgeoning viewers with gory visions, such as the corpse of a murdered child. A reveal inside a church is too much, especially considering the moment is simply a narrative fake out. The director clearly is unafraid of the material but there's nothing wrong with a little restraint.
Even with the foreshadowing in the opening scene, the ending is surprising and cruel. A detail that bothers me more now than the first time I saw it: the little girl in the climax is crushed, as a trusted adult guardian has betrayed her – she must abandon her toys, as well as a feeling of hope she shared with her mother.
"The Pledge" is not easy viewing, but anyone who loves great acting and a filmmaker unafraid to take calculated detours away from predictability will find it compelling. Nicholson followed this with Alexander Payne's "About Schmidt," demonstrating his never-failing willingness to challenge himself (and us) long after he still has anything left to prove as an artist.
Nicholson is at the top of his abilities here and so is Penn but be warned. This is as punishing as it is haunting. At Jerry's going away surprise party (perhaps the last truly blissful moment in his life), he proclaims, "it hits me deep."
So does "The Pledge."