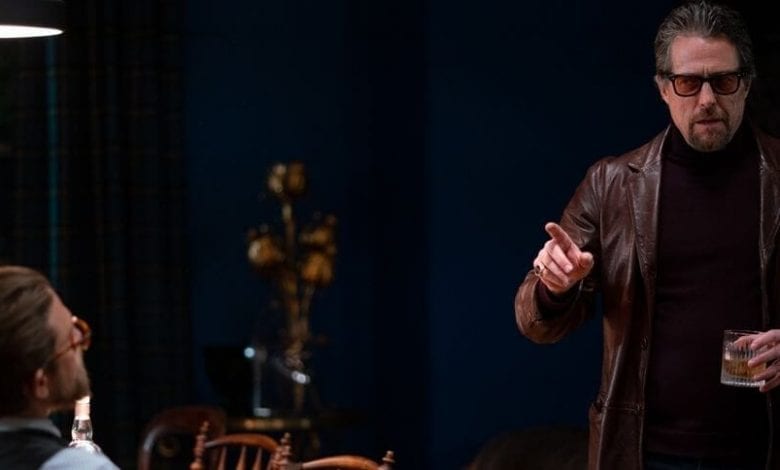 Guy Ritchie proves you can go home again.
The British director left his gangster days behind for studio fare like "Aladdin," "Sherlock Holmes" and "The Man from U.N.C.L.E."
He's gone all the way back to his roots courtesy of "The Gentlemen." The film delivers more gangster grit with the star wattage and vulgarity we expect from him. And if a certain "c-word" cramps your style, stay far, far away.
"The Gentlemen" is too glib, too obsessed with its own style, to break bread with the best gangster films. You'll be too busy laughing, and squirming, to care.
The Gentlemen | Official Trailer [HD] | Own it NOW on Digital HD, Blu-ray & DVD
Matthew McConaughey plays Mickey Pearson, an American drug lord in England itching to cash out. It's not so easy when your business is miles off the books. He's not showered with gold watches and cards from his co-workers.
Instead, he attracts some unsavory souls exploiting his exit strategy.
Take Fletcher, a wannabe screenwriter played by Hugh Grant. He's got a scheme that serves as the film's framing device. He pitches his plan to Ray (Charlie Hunnam), Mickey's confidante and someone you don't want to cross.
Known for his meticulous dress sense, director Guy Ritchie wanted each of the actors in his latest movie, #TheGentlemen, to be well put-together, even if their characters are on different rungs of the social ladder https://t.co/Rai7kaCnSK

— Hollywood Reporter Style (@thrstyle) January 23, 2020
It's a labyrinth of double crosses, feints and murder, all under Ritchie's watchful gaze. And he's gathered a killer cast to bring it all together. Rising star Henry Golding plays Dry Eye, an Asian gangster whose ambitions may get the best of him.
Eddie Marsan deserves more screen time as a smug journalist who, well, isn't that description enough in 2020?
And then there's Coach (Colin Farrell), a local gent whose "students" accidentally thrust him into Mickey's world.
On and on it goes, with "Downton Abbey's" Michelle Dockery playing Mickey's brassy squeeze for good measure.
It's all giddy fun, even if the twists pile up in absurd fashion by the third act.
McConaughey is impossibly cool, a noble savage who knows how to get things done. There's no inner soul to explore in the performance, no clue why a man of his talents entered this dangerous game. That applies to the rest of "The Gentlemen." It's all surface level thrills, packaged with as much colorful language as Ritchie can muster.
But oh, what a surface! And can we talk about Farrell's latest great performance?
Once again he's a scene stealer, a man mixed up in a situation leagues out of his control. He's an absolute hoot, exuding both menace and befuddlement in sly doses. When will the Coen brothers, or a similarly gifted auteur, give him an all-out comedy to call his own?
It needs to be said that "The Gentlemen" is a morally twisted affair. We're left eager to emulate Mickey's gang, given their sartorial choices and cool demeanor. It's not as gross as "Hustlers'" brand of wish fulfillment criminality, but it's in the ballpark.
Audiences crave gangster stories for that very reason. They let us live out our darkest fantasies, hoping the hoods in question escape Johnny Law.
Ritchie's "The Gentlemen" makes it easier than ever to fall into that cinematic trap
HiT or Miss: "The Gentlemen" proves style may make the man, but it also papers over most serious film flaws.