Industry News
'The Blind' Becomes Fathom Events' Biggest Film to Date
'Duck Dynasty' prequel scores with audiences, fans of long-running series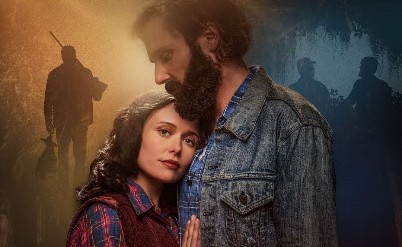 "Sound of Freedom" remains the biggest movie surprise of 2023, outgrossing some of the biggest franchises in film history.
"The Blind" may be a respectable second-place finisher.
The latter recalls the complicated courtship between future "Duck Dynasty" star Phil Robertson and his bride, Kay. The God-fearing patriarch battled the bottle earlier in his life, and his road to recovery gets a big-screen closeup with "The Blind."
The indie film just hit a major milestone.
The Blind | Official Trailer (2023) | The True Story of the Robertson Family
"The Blind" is Fathom Events' highest-grossing release to date.
The fact-based drama originally had an eight-day run planned before audience enthusiasm coaxed the company to extend its run.
Twice.
The film has earned more than $15 million to date, more than mainstream offerings like "About My Father," "The Last Voyage of the Demeter," "Joy Ride" and "Bottoms."
Fathom Events brings special event releases to big screens nationwide. Faith-based stories ("The Chosen"). Classic film reissues ("National Lampoon's Vacation"). "The Met: Live in HD Series."
The company's eclectic lineup has survived the pandemic and cultural shifts to reliably bring audiences back to theaters.
Word of mouth powered "The Blind," keeping it in the Top 10 for four straight weeks against major Hollywood competition like "The Exorcist: Believer," "Killers of the Flower Moon" and "Taylor Swift: The Eras Tour."
The film earned a spectacular 98 percent "Fresh" rating from audiences at Rotten Tomatoes while most movie critics ignored it.
Director Andrew Hyatt told "The Andrew Klavan Show" that the Robertson clan didn't hide from airing the patriarch's "dirty laundry" in movie form.
"Here's the worst parts of me, the worst parts of my life … but if it's gonna help people struggling with their own demons, let's go for it," Hyatt said of the family's response to the project.
How to Make GREAT Christian Films
"The story of Phil Robertson and his family started long before the fame of Duck Dynasty," Hyatt said in a press statement prior to the film's release. "This is a side of the story never before seen on the screen. A rich story of redemption, forgiveness, and finding strength through faith that I am positive will resonate with audiences around the world, especially those struggling with their own inner demons and seeking a light in the darkness."