Industry News
Opinion
Taylor Swift Takes a Knee on Politics (For Now)
It isn't an election year, but the pop superstar is sticking to the music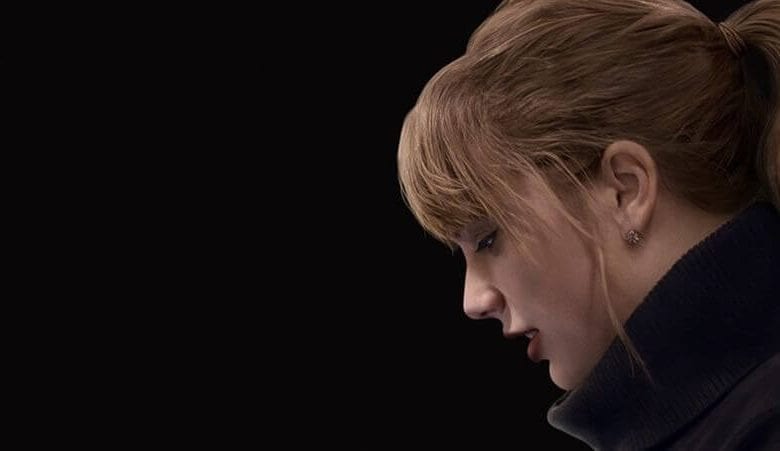 Taylor Swift is the biggest celebrity in America. Period.
What other performer could rock the zeitgeist like she did over the past six months? Her Eras Tour wasn't just a concert event. It turned every tour stop into a once-in-a-lifetime moment for fans and curiosity seekers alike.
She all but broke Ticketmaster with pre-sales, drew throngs of screaming fans in the grand Beatlemania mold and proved few stars can dazzle a crowd like her.
The numbers tell the story, according to Time Magazine:
…the impact of the Eras Tour is starkly reflected in the numbers: a projected gross of $2.2 billion in North American ticket sales alone, and hundreds of millions of streams, reaching a nearly 80% spike in those listening to her music catalog in the weeks after the tour kicked off….Analysts estimate that the Eras Tour will likely surpass the $1 Billion mark next March, while Swift is touring internationally. If this projection holds true, she will achieve the milestone of the biggest tour in music history, surpassing Elton John's multi-year farewell tour, which wrapped up earlier this summer and holds the current record of $939 million.
Now, she's about to conquer Hollywood.
Her upcoming "Taylor Swift: The Eras Tour" concert film could make $150 million during its opening weekend.
Taylor Swift just walked into the room and told Barbenheimer to hold her beer. https://t.co/3aZMfyxZh0

— D G Hart (@oldlife) September 6, 2023
That's an unprecedented amount for a concert movie and akin to a hotly anticipated MCU film or legacy sequel.
Swift did something else over the past few months that was almost as shocking. She avoided both political infighting and the culture wars.
Trans women competing against biological women in sports
So-called book bans
Drag Queen story hours
Jason Aldean's "Try That in a Small Town"
BudLightGate
Yes, this isn't an election year, but the country's tribal divide has some whispering about a permanent division or even a civil war-like conflict. The rancor is so heated that the far-Left press savaged an indie film because it appeared to lean Right and offers a faith-based message.
The truth?
"Sound of Freedom" is neither a religious screed nor political in any way, but the media framed it as such. The chasm extends into the political realm, naturally.
HATE WOKE? YOU'LL LOVE THE HOLLYWOOD IN TOTO PODCAST
Formerly sober pundits look at President Joe Biden, who appears to be declining in front of the country's eyes, and suggest "he's fine" for purely partisan reasons.
He did fine at the Hanoi press conference. Americans need to see that he is not senile. https://t.co/6rZs0AVAoj

— Mona Charen (@monacharen) September 12, 2023
That's how fractured the country is, and Swift's phenomenal tour did nothing to make matters worse.
Just the opposite.
She let ticket holders forget their troubles for a few blissful hours. They weren't Right or Left, just consumers in awe of a pop giant at her creative peak.
The temptations to get political came close to home, though.
The singer refused to reschedule her California tour stops when local Democrats begged her to do just that. They argued Swift should show solidarity with striking hotel workers and cancel her Los Angeles concerts.
The shows went on as scheduled.
The web site Impakter.com noticed Swift's "new/old" approach and demanded the woke Swift return.
But after the "Lover" era faded away, so did these displays of activism. Especially in the last year or so, fans have never heard silence quite this loud from Taylor Swift.
For example, in 2022, when the Roe v Wade law was about to get overturned, Swift did not attempt to use her influence with the same enthusiasm with which she had used it to endorse the Equality Act in 2019.
She only made one statement, and it was after the law had been overturned, expressing fear and sorrow at the situation. Swift did not attempt any open act of public protest, despite being a feminist who had demonstrated passion for women's rights in the past.
Elle Magazine said Swift "got political" in July when she used her social media clout to promote voting during a Nashville-based election. Except she didn't tell fans HOW to vote, just prodded them to do their civic duty.
"Early voting for our city officials and some statewide seats began today. We have the opportunity to choose those who will represent us for the next four years. I voted today and I urge each and every one of you to do the same and make your voice heard."
That's a perfectly nonpartisan sentiment, one impossible to argue against. It's in line with the old Taylor Swift, the pop princess who refused to take sides in elections or culture wars.
It's what she did during the 2016 presidential election, and it enraged both the Left and the Media (but we repeat ourselves).
Reporters savaged Swift for taking a neutral approach to politics. Some crudely suggested she cozied up to White Nationalists in the process.
Vile.
Swift eventually gave in, becoming a mouth piece for progressive causes. She backed Democratic candidates, penned songs like "You Need to Calm Down" attacking anti-LGBTQ bigots and starred in a Netflix documentary capturing her political "evolution."
Miss Americana | Official Trailer
Was her conversion heartfelt? Most likely, but she also knew the reaction she'd endure had she drifted to the Right. Just ask Elon Musk, J.K. Rowling or Joe Rogan what it's like to square off with the media industrial complex.
A bigger question remains. Will Swift's apolitical mien last?
We're inching closer to a contentious election cycle, and the forces raging against Donald Trump will demand Swift use her platforms to keep him out of the White House.
Her silence will not be sufficient for them. It wasn't in 2016, and that will prove even more powerful now.
Chances are, Swift will resume her political posturing in the months to come. The pressure to do so will be enormous.
She may be the biggest star of her generation, but she's not big enough to stand up to a culture that demands allegiance … or else.