Industry News
Opinion
Can Taylor Swift Make Concert Films Cool Again?
'Shake It Off' singer's 'ERAS Tour' movie might change the game for pop stars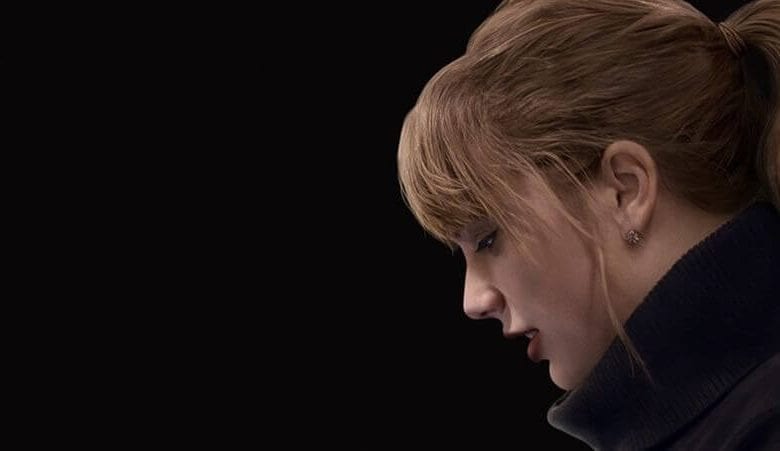 Have you seen the cost of concert tickets these days?
Bruce Springsteen has, but he's A-OK with the sky-high prices, apparently.
Many consumers aren't, choosing to grit their teeth rather than raid their bank accounts for their favorite bands. Some still pay the exorbitant fees, knowing they may never see the act in question again.
Seventy-something rockers don't live forever.
And then there's Taylor Swift.
The Eras Tour has been the most meaningful, electric experience of my life so far and I'm overjoyed to tell you that it'll be coming to the big screen soon 😆 Starting Oct 13th you'll be able to experience the concert film in theaters in North America! Tickets are on sale now at… pic.twitter.com/eKRqS8C7d1

— Taylor Swift (@taylorswift13) August 31, 2023
There's no other pop star who commands the country's attention quite like the 33-year-old. Her recent tour shattered Ticketmaster computers into tiny little pieces and caused a sensation wherever she went.
It's not Beatlemania, but it's pretty darn close.
Swifties who couldn't pony up for tickets this time around, and they are legion, now have a second chance.
TAYLOR SWIFT | THE ERAS TOUR Concert Film Official Trailer
"Taylor Swift: The ERAS Tour" will grace theaters Oct. 13, a cultural event that could make concert films hip again. AMC and Cinemark, the theaters showing the Swift feature, are already reporting brisk sales.
Tickets for the theatrical event will be priced at $19.89 for adults and $13.13 for children, and AMC says it has shored up its ticket server capacity to handle traffic at more than five times the current record for most tickets sold in an hour.
This isn't the only concert film to grace theaters in recent years.
"Roger Waters: This Is Not a Drill: Live from Prague" (2023)
"BTS Permission to Dance on Stage – Seoul: Live Viewing" (2022)
"Depeche Mode: SPIRITS in the Forest" (2019)
"Billie Eilish Live at the 02 — Extended Cut" (2023)
Their respective fans likely rushed to see them in theaters. None left a mark on the vulture like the great concert films of yore.
Remember "The Last Waltz," "Gimme Shelter," "Stop Making Sense" and "Prince: Sign o' the Times?"
Concert movies once defined both the era and the artist in question. It's hard to think about the Talking Heads without imagining lead singer David Byrne in that oversized gray suit from the film.
The latter is heading back to theaters in full 4K glory Sept. 22 in time for the film's 40th anniversary.
Stop Making Sense | Official Trailer HD | A24
That Jonathan Demme film still matters, which is why A24 is risking a theatrical release so many years later. Will we say the same about "The ERAS Tour" in 10 years, let alone 40?
And, should "ERAS" crush the box office like many expect, will other pop superstars film their next tours to appease fans who couldn't pony up for their concert ticket fees? Movie ticket prices keep climbing, but it's still a bargain compared to a concert.
Plus, theaters offer superior sound and a communal atmosphere that mimics the concert experience.
Swift starred in the 2020 Netflix documentary "Miss Americana," but that film focused on her behind-the-scenes moments and personal evolution.
A concert film is an entirely different affair.
MISS AMERICANA | Official Trailer | Netflix
"The ERAS Tour" is all about stagecraft, singing and a superstar at the peak of her cultural power.
Era-defining stars leave behind concert films that enhance their legacies and, in the case of "The Last Waltz," take on a life of their own.
The cultural ball is now in Swift's court.
UPDATE: Huge pre-sales for "The ERAS Tour" with or without Oscar consideration.
Taylor Swift 'Eras Tour' Concert Film Shatters AMC Theatres Presales Record With $26 Millionhttps://t.co/whCCazjnAR

— TheWrap (@TheWrap) September 1, 2023