Interviews
Comic Tammy Pescatelli Is Paying It Forward, Old School
The Ohio native survives Cancel Culture, Millennials to create her new special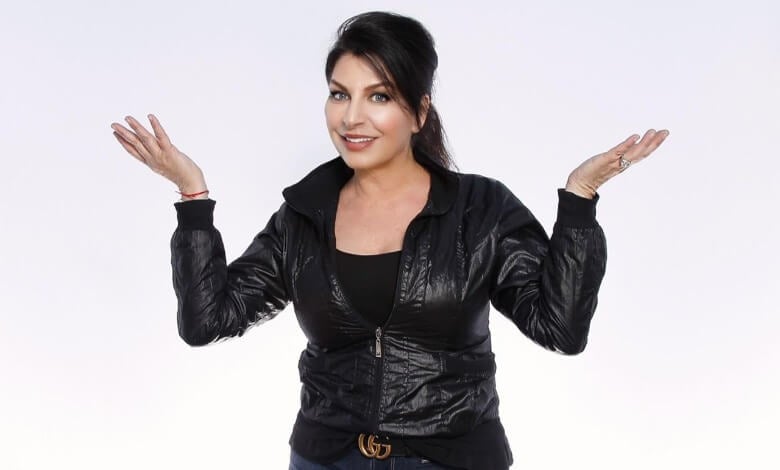 Tammy Pescatelli can't forget the not-so-wise words from her old guidance counselor.
The Perry, Ohio teen wanted to be an actress at the time, but the counselor's response proved less than supportive.
"You're from here. No one from here has ever been on TV," the counselor told her. Pescatelli has spent more than two decades proving that counselor wrong.
Now, this funny lady is doing something better. She's paying it forward.
The comedienne recorded "Tammy Pescatelli: The Way After School Special" at Perry High School. Yes, that's her alma mater, but it's more than a nostalgia trip. The comic invited current Perry students to take part in the production, giving them valuable, real-world experience for future entertainment work.
Tammy Pescatelli: The Way After School Special (Official Trailer)
"My catalyst for going back and proving her wrong … was to put the whole town on TV," she says, an advantage she never had growing up. "I'm not a legacy 'show business' person. I came from regular, hard-working people."
The special, available March 17, can be ordered via Comcast, Amazon Prime Video, Apple TV, Dish, Google Play, DirecTV, YouTube and other platforms. An album of the same name goes on sale March 20.
The special features several old classmates and faculty members in the crowd, but the inspiration for the show couldn't attend.
"I really would have loved to tell her off, but she was dead … she was the mis-guidance counselor," she cracks.
The new special captures the divide between her and today's youth, told through Pescatelli's real-world perspective.
"Everything was learned from After School specials," she says of her generation. Millennials, by comparison, are "catered to and coddled."
Tammy Pescatelli - Millennial Sex
Pescatelli's career highlights include being a finalist on the second and third seasons of "Last Comic Standing" and snagging her own Netflix special, "Tammy Pescatelli: Finding the Funny."
That might not have been possible without early help from veteran comics. She names Dom Irrera, D.L. Hughley, George Lopez, Loni Love and the late John Pinette for providing critical support along the way.
Today, with years of stand-up experience under her belt, she's gained a fresh approach to her career. Getting older, she learned, has its perks.
"I don't care anymore what people think. I'm clear in my vision. There's no pandering to the masses," says Pescatelli, who also appears on Showtime's "More Women of a Certain Age" comedy special March 14.
More Women of a Certain Age | Official Teaser | SHOWTIME Comedy
That attitude helped her overcome what she calls a Cancel Culture attack two years ago.
Pescatalli says she was one of four people who called out fellow comic Amy Schumer for having "originality issues." The "I Feel Pretty" star and stand-up denied the charge. The other accusers didn't suffer any professional repercussions, Pescatelli says.
She wasn't so lucky. Her agent and manager both dropped her as a client.
"I never lost myself and my dignity," she recalls. "I just went, 'I can withstand this.' I humbled myself and leaned on my faith."
I'm either a cowboy, a gang member or going to be #coronavirusfree. Either way, I could get shot…. pic.twitter.com/62v4HhQ3ng

— Tammy Pescatelli (@TammyPescatelli) March 6, 2020
Stand-up comedy is serious business for Pescatelli. Her career supports her husband, her son and her parents.
And, in a way, she extends that maternal spirit to her fans.
"I take care of my audience," she says. "We're living in a crazy time. There's never a chance to shut off. People have a lot of pressures… I wanna make sure they have the time of their lives [when they see my act]."
Now, they're returning the favor.
"I'm very blessed to have a career where people rooted for me. On 'Last Comic Standing' they physically voted for me," she says.
It helps that Pescatelli shares deeply personal tales on stage, forging a deeper connection in the process.
"In my 20s I was traveling around. All I had was comedy. I talked at people," she says. "The older I got, the more responsibilities I had … and the more I talked to [audiences]."
That attitude, plus her social media presence, creates a bond between comic and patrons. So did her repeated trips overseas as part of USO Comedy Tours.
"Those men and women are home now …they come to my shows," she says.