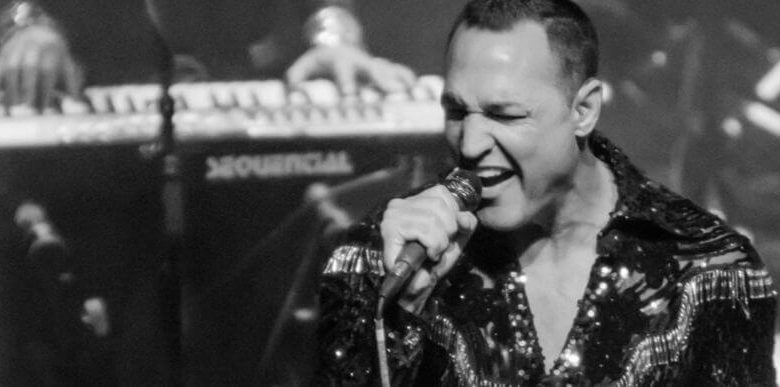 Neil Diamond went from a superstar to a punch line as synth pop gave way to the grunge era.
Randy Cordeiro never laughed. The rocker was too busy dropping Diamond songs into his act. His audience, in turn, kept asking for more. Twenty five years later "Surreal Neil" is still touring the country playing Diamond's beloved songbook.
Cordeiro's Super Diamond tribute band plays Chicago's House of Blues Feb. 2 as part of its latest tour.
Super Diamond Promotional Video
The gig comes at a somber time for Diamond fanatics. The 77-year-old performer announced earlier this month his touring days are over following a Parkinson's disease diagnosis.
He'll still make new music, but the man who traveled the globe for the past 50 years has played his last concert stop. Meanwhile, Super Diamond will keep bringing the man's music to the masses.
Cordeiro's passion for Diamond's infectious rock took root early. His parents bought him an 8-track tape of the singer's greatest hits back in 1977. Tracks like "Sweet Caroline," "Song Sung Blue" and "Brooklyn Roads" left a mark. The 12-year-old became a fan for life.
He didn't plan on leading a tribute band to the singer, though. He simply started making his own music and rediscovered Diamond's songs along the way. It felt natural to play a few Diamond covers in his solo act and, later, with a full band.
The touring part came out of the blue.
"People kept saying, 'you should play Denver, you should play Portland…" Cordeiro says. "It snowballed. Now, we've played most major cities. It's totally unexpected but completely great."
FAST FACT: Neil Diamond wrote four songs for the Monkees: "i'm a Believer," "A Little Bit Me (A Little Bit You), "Love to Love" and "Look Out (Here Comes Tomorrow)."
Super Diamond isn't a conventional cover band. Cordeiro's group — Matt Tidmarsh (bass guitar), Rama Kolesnikow (keyboards), James Terris (keyboards), Chris Collins (guitar) and Vince Littleton (drums) – shakes up the tribute band formula.
That means a Diamond number might wrap with a nod to AC/DC, KISS or Led Zeppelin. Rest assured Surreal Neil's spangly attire is just as you remember it. And those are beaded shirts, not sequins, Cordeiro is quick to point out.
"It's just fun to mix in hard rock and other influences we grew up with," he says. "It doesn't seem like it should fit, but it does. Luckily our audiences like it."
They even play the occasional gig backed by a symphony orchestra.
Crunchy Granola Suite – Super Diamond and Symphony from Swan Entertainment on Vimeo.
Some rockers aren't tickled to see their doppelgangers touring the country. Not Diamond. The legend even performed a surprise encore at a Super Diamond show once, one of two meetings between tribute band and icon.
"Neil came back out Instead of me [for the encore]. It was quite a gift for the audience," he recalls. "He] was extremely cool, very nice and thankful for what we're doing … I was thankful to him for not suing us."
The two crossed paths a second time to celebrate the release of "Saving Silverman." The 2001 comedy featured a Diamond tribute band, Diamonds in the Rough. Super Diamond played a private party for the film's cast, crew and, of course, Diamond himself.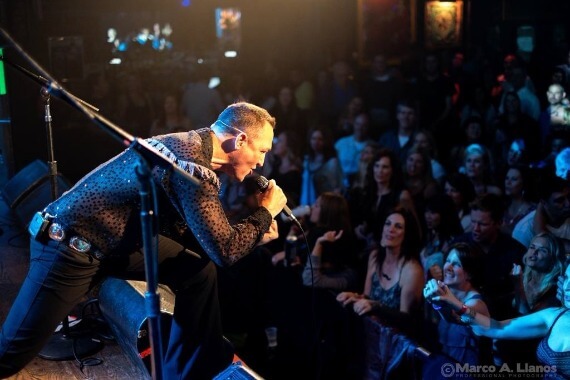 Through the years both Cordeiro and his band mates have made original music unconnected to Diamond's music. His band mates teach music lessons, create songs for video games and conduct symphony orchestras between "I Am, I Said" covers.
Cordeiro calls Diamond's recent medical announcement "devastating," noting how some fans have seen the veteran musician hundreds of times over the years.
"A lot of people follow Neil like Deadheads," he says. "They're buying plane tickets or doing road trips [to see him live]. That's coming to end. It's truly devastating."
It does beg the question: why does Diamond's music, be it from the man himself or the veteran tribute band, endure? Diamond's music is mostly uplifting compared to the genre's he outlasted, like grunge. By never following the latest musical trends he proved his talent was the only gimmick required. It helps that those melodies cannot be denied decades later.
Cordeiro's enthusiasm for Diamond's work never wavered, even when he grew a mullet and gave in to the music of the moment during the 1980s. He didn't change his tune when his friends starting tuning Diamond out for bands like Van Halen and AC/DC. Cordeiro knew Diamond rocked despite ballads that crushed the charts.
"Songs like September Morn and Heartlight made me like him even more," he says.
---
Super Diamond plays House of Blues Chicago, 329 N Dearborn St., Feb. 2. Doors open at 7:30 p.m. You can get tickets via Ticketmaster or via Groupon. The Ron Burgundy's are the opening act.