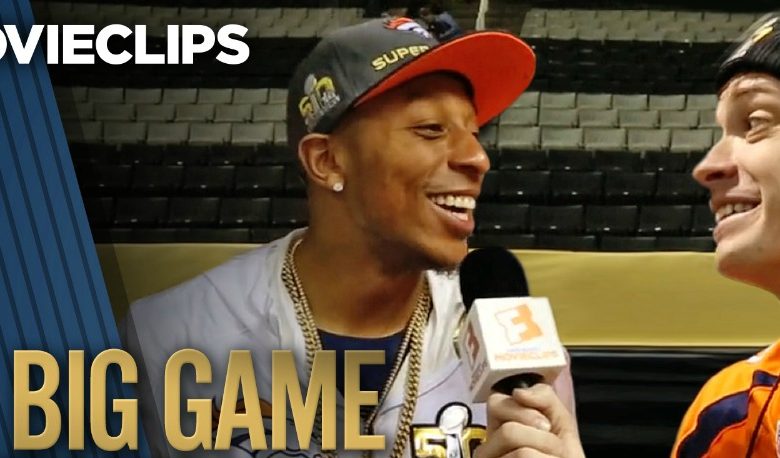 The folks at Fandango quizzed both the Super Bowl bound Carolina Panthers and Denver Broncos this week about their movie knowledge.
MOVIECLIPS @ The Big Game - NFL Players Talk Movies (2016) HD
.
Fandango Movieclips correspondent Dan Perrault peppered the players with the kind of questions they normally don't hear. Suffice to say they were all good sports … albeit a tad confused.
Perrault then poked fun at Broncos quarterback Peyton Manning's colorful audible choices.
MOVIECLIPS @ The Big Game - Movie Title or Peyton Play Call? (2016) HD
.
Of course, Sunday's big game is about more than gridiron glory. It's a chance to preview some of the movie blockbusters coming our way.
Case in point: Director Jon Favreau's "Jungle Book" update. A new spot for the film, opening April 15, will be unveiled during the Super Bowl telecast. The film blends live performances with photo-realistic CGI animals and environments.
MOVIECLIPS @ The Big Game - NFL Player or Movie Star? (2016) HD
.
Here's the film's official synopsis:
Directed by Jon Favreau, based on Rudyard Kipling's timeless stories and inspired by Disney's classic animated film, The Jungle Book is an all-new live-action epic adventure about Mowgli (newcomer Neel Sethi), a man-cub who's been raised by a family of wolves. But Mowgli finds he is no longer welcome in the jungle when fearsome tiger Shere Khan (voice of Idris Elba), who bears the scars of Man, promises to eliminate what he sees as a threat. Urged to abandon the only home he's ever known, Mowgli embarks on a captivating journey of self-discovery, guided by panther-turned-stern mentor Bagheera (voice of Ben Kingsley), and the free-spirited bear Baloo (voice of Bill Murray).