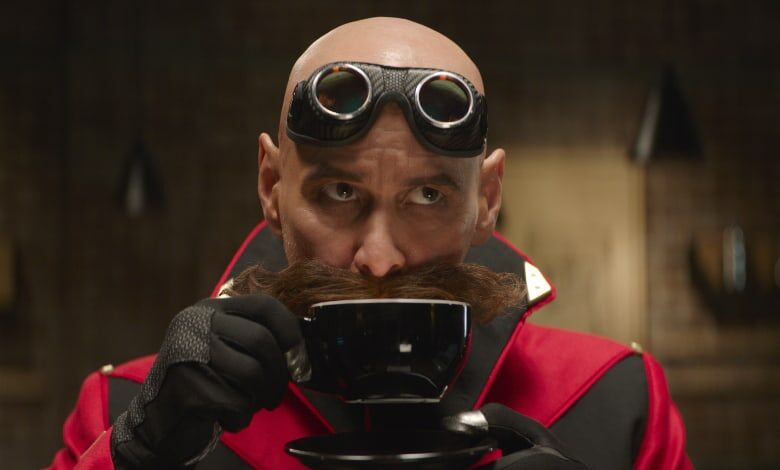 Video game movies get a bad rap for good reason. Most, sadly, are awful.
That's starting to change.
Last year's "Free Guy" delivered consistent laughs while tapping into our love of gaming. Previously, "Sonic the Hedgehog" over-delivered thanks to a brisk story and a deliciously over-the-top Jim Carrey.
The "Dumb and Dumber" star is back for "Sonic the Hedgehog 2," and boy does the film need his comic mojo. The sequel is sillier and longer than the original, and Carrey's consistent cackling holds this beast together.
It helps that for every tired gag there's another that hits the target, and the production values are as good as it gets.
Sonic the Hedgehog 2 (2022) - "Final Trailer" - Paramount Pictures
Our heroic Sonic (irritatingly voiced by Ben Schwartz) sends his human "parents" Tom and Maddie (James Marsden and Tika Sumpter) off on a Hawaiian vacation while he luxuriates in their expansive home.
Life is good for the blue-haired critter, but not for long.
Dr. Ivo Robotnik (Carrey) finds his way back to earth, eager for revenge against Sonic. To do so, he recruits Knuckles (amusingly voiced by Idris Elba), a red-haired alien who packs a mighty wallop.
Together, they search for the Master Emerald, another "Sonic" element swiped from the source material. Picture the stones Thanos hunted down in two "Avengers" films, and you get the idea.
RELATED: 'The Last Starfighter: Still the Best Video Game Movie
Sonic has a little help this time in the form of Tails (Colleen O'Shaughnessey), a fellow furry who idolizes the speedy hero.
Can Sonic and Tails save the world? Can Carrey make every half-witted line funnier than anyone else on the planet could? We all know the answer to that, and it's the actor's brilliance that keeps us coming back for more.
RELATED: How Carrey's 'Cable Guy' Went from Flop to Cult Classic
Yes, the story is way too long, but the CGI wonders assembled here are breathtaking. This is, essentially, a kiddie movie, but director Jeff Fowler moves heaven and earth to treat it like an MCU adventure.
This is corporate Hollywood at its most expensive, and darned if the F/X wonders don't dazzle as intended.
The same can't be said of several supporting players. Adam Pally and Lee Majdoub get oodles of screen time but can't replicate the manic energy Carrey invests here.
Who could?
They still underwhelm in every scene, abandoned by an inconsistent script.
And an empowering subplot involving Maddie's sister (Natasha Rothwell, giving everything she's got) feels unnecessary.
It's a shame Schwartz got the Sonic assignment the first time around. He's a charming actor with legit comic gifts, but his preening line readings are uniformly bad … again.
Voice work matters. Consider how Elba plays his character oh, so straight and generates plenty of smiles as a result.
View this post on Instagram
"Sonic the Hedgehog" trots out everything to make us grin, from an absurd segue into Siberia to a wedding disaster that would make Bridezillas roar. Throw it on the screen and see if it sticks.
The sequel does entertain adults while the children binge out on the colorful characters and sweet asides. Lil' Tails felt different before hearing about Sonic, for example, giving their budding relationship some context.
Still, this is The Jim Carrey Show for long stretches, and he delivers with physical shtick and giddy one-liners. His energy here could power a small city, and the "Sonic" franchise needs every ounce of those creative juices this time 'round.
HiT or Miss: "Sonic the Hedgehog" went to the more-more-MORE school of sequels, but Jim Carrey's antics mean we can't help but smile.