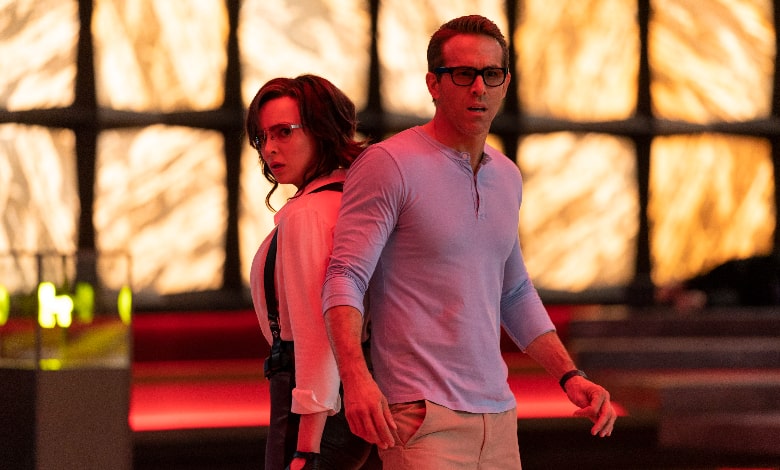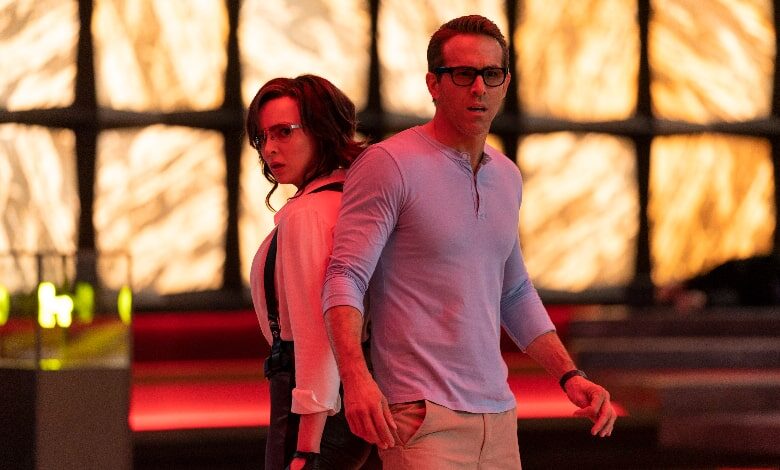 It's reasonable to dread each new video game-inspired movie.
How many out-and-out clunkers can Hollywood churn out before the suits throw up their hands and admit they can't crack the digital code.
"Super Mario Bros." … "Doom" … "Alone in the Dark."
Even last year's "Sonic the Hedgehog" worked better as a lighthearted kid's film than dissertation on why video games matter.
"Free Guy" isn't perfect. Some sequences are more noise than entertainment. It's still rigorously clever, populated by delightful stars and, best of all, gets to the heart of what makes a great game tick.
Better late than never.
Free Guy | Official Trailer | 20th Century Studios
Ryan Reynolds is Guy, a blue-shirted NPC (non-player character) we meet as the story opens. He's endlessly chipper as he goes through his "Groundhog Day"-like paces. A cup of Joe, a chat with his best pal (Lil Rel Howery) and another uneventful bank robbery at work.
Day after day after day. Ho hum.
Except one afternoon he spots a beautiful woman (Jodie Comer) and his pattern gets a jolt. Is this love, or is the coding behind his digital existence to blame?
"Free Guy" is partially set in this video game realm. The rest follows video game programmers ("Stranger Things" co-star Joe Keery and Comer) trying to protect their creation from a cruel and hilarious tycoon (Taika Waititi who can literally do no wrong on screen).
View this post on Instagram
What follows can be exasperating at times, and only one of the dueling love stories here engages us. Still, Reynolds is in full "Deadpool mode," humor wise, albeit without the R-rated yuks. His comic presence and the luminous sets are enough to keep you grinning. This is one radiant feature, full of whimsical asides and brightly-colored backdrops.
Plus, the film shrewdly inserts real-world YouTubers into the mix, like LazarBeam, whose presence will likely send fans into spasms of glee. This is their movie for their generation, and "Free Guy" mostly treats it with love and respect.
Even better is how the story prattles on without leaving thematic nuance behind. The notion of free will and love's ability to change, well, everything is noticeable but never shouted from these cyber rooftops. There's even an uprising, of sorts, later in the film that could be interpreted as a working class manifesto.
Social messages connect best, left or right, when they're left for audiences to suss out.
Seasoned director Shawn Levy ("Night at the Museum" franchise) lets us uncover these sentiments on our own in between the candy colored morsels.
No lectures.
The rest is up to Reynolds, so snugly in his element it's hard to imagine another actor bringing Guy to life. He's movie star handsome but vulnerable, a combination that makes Guy's woes feel real even in this artificial land.
"Free Guy" tugs our heartstrings a tad too much, especially with the Reynolds/Howery bromance. It's hard to be sore, though, when everyone is working furiously to make audiences smile.
HiT or Miss: It only took 30-odd years, but Hollywood finally delivered a worthwhile video game movie in "Free Guy"