Some liberals are singing "Saturday Night Live's" praises for firing a new player after his racist jokes were magically unearthed.
At the same time, former "SNL" players like Rob Schneider, David Spade and Norm Macdonald are slamming "SNL" for kowtowing to "cancel culture." Even hard-left comic Jim Jefferies is outraged by "SNL" canning Shane Gillis for his past, inappropriate comments.
'Saturday Night Live' fires Shane Gillis amid controversy l ABC News
One thing is clear. A sketch series reknown for its subversive humor looks downright square for firing someone for saying the wrong words. Team "SNL" is smarting, no doubt, even if show founder Lorne Michaels felt he had no choice.
What's happening now is different, though. It reflects a possible defense strategy that is not only weak but downright cruel.
A new story by Variety suggests Gillis' initial hiring didn't reflect just his stand-up chops. The decision was part of a broader strategy to lure conservatives back to the show.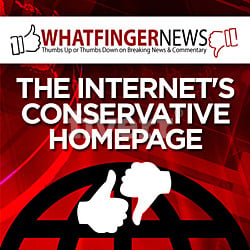 "SNL" spent decades attacking both sides of the political aisle. That ended with record scratch abruptness the moment President Barack Obama took the oath of office.
Ever since, the show has taken a hard left turn. That intensified during the Age of Trump. In fact, the show has repeatedly called both President Trump and his followers "racist" without evidence.
Variety suggests the Gillis hire happened to add a rare conservative voice to the show.
According to sources, the long-running NBC comedy show and series mastermind Lorne Michaels were actively looking to cast a comedian for its new season who would appeal to more conservative viewers. This was meant to counteract the appearance of a liberal bias on the show, given that it has seen a major resurgence in popularity in recent years with Alec Baldwin regularly portraying President Donald Trump while other cast members and guest stars have played members of his administration and those in his orbit.
This isn't a random web site with shaky credentials. It's Variety. Only the story doesn't make a lick of sense.
First of all, before Gillis' brief "SNL" hiring virtually no one, left or right, knew who he was. That's no knock on Gillis. "SNL" often plucks obscure talent and transforms them into stars, if not superstars.
He was a complete unknown to conservative viewers, too. This reporter quizzed a veteran stand-up with deep ties to the conservative comedy community about Gillis. He said he had no clue about any right-leaning connections to Gillis.
But … if you punch "Shane Gillis Stand Up" into YouTube the first video you see is of him saying he didn't vote for Donald Trump.
'Saturday Night Live' fires Shane Gillis amid controversy l ABC News
Here's a line from Gillis dating back to … July 23, 2019:
"Relax, I did not vote for him … His whole campaign was at me. 'You f***ing fat idiot … what are we doing … we're building walls, f*** yeah," he says.
Ironically, he appeared in a 2018 sketch where he played a fire fighter "outed" by the media for wearing a red MAGA hat. The show in question offered a right-leaning take on comedy.
Here's the video channel's official description:
DWECK DELIVERS COMEDY that more than half the American population has been begging for, with celebrity interviews, sketches, monologues and classic segments covering everything from politics and pop culture to tech and sports, all from a non-hateful perspective that all Americans can enjoy.
It's "late night comedy for everybody," the site says.
The story gets weirder. Variety cites "sources" who shared this information without even hinting at their jobs or show connections. Later in the article, the author says Variety attempted to get "SNL's" comment on the matter but got no response.
Wait.
Who are the sources in question? Are they show insiders? Cast members? Would someone outside the "SNL" orbit know what the show's inner thinking was? Or were the sources within "SNL" but the show doesn't want to comment on the record?
More importantly, who thought of Gillis as a conservative? That label didn't appear when the show hired him. The NBC press didn't push it out there as such. If the show hired him to broaden its appeal wouldn't that be part of its outreach talking points?
"Calm down, Red State USA. One of you is now on the show! Tune in and find out what he has to say about The Squad!"
Something else may be in play.
Now that GIllis is "outed" as sharing racist comments, the show could be tying him to the conservative movement in the Age of Trump.
"Heck, we tried to hire a conservative comic, folks. But he was just as bigoted as the rest of 'em!"
Could "SNL" be that calculating? That sinister?
Remember, it's the same show that produced this faux campaign ad.
Voters For Trump Ad - SNL
Meanwhile, the liberal press isn't buying the new "SNL" spin. Vanity Fair threw cold water on the plot with solid reasoning.
The question remains, though, how SNL expected one cast member to boost its credibility with conservatives. Even after Trump hosted the show in 2015, he kept tweeting complaints about it, accusing the show of rigging the election and calling it "a political ad for the Dems." The show runs afoul of liberals too, but conservatives tend to believe they're more consistently targeted.
That leaves one uncomfortable thought. "SNL" is using the hateful trope that all conservatives are racists to cover themselves for the Gillis debacle.
As ugly as that Trump voter ad is, this would be worse.
Even the liberal Salon.com threw a flag on the PR strategy.
At the forefront of a fiasco that Lorne Michaels reportedly had to take a weekend "to gather information" on before making a decision, there's NBC's apparent assumption that "conservative" basically equals being cool with calling people "ch**ks" and "flat chested f**king bitch[es]" and "f**gots."
In another reality, couldn't conservative just mean, "voted for Reagan and tends to keep it clean"?
Of course, at a moment when The New York Times wallows in the Fake News mud this story could be just as false. Or, Variety got hoodwinked by sources eager to tie Gillis' stained persona to conservatives.
A quick, firm response from "SNL" would help clarify matters.
We're waiting.