Industry News
Comic-Con 2015: Skottie Young's Child-Like Domination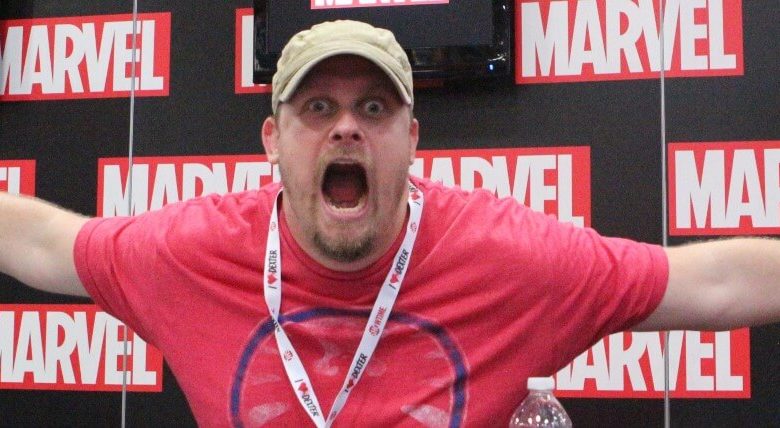 You may not know his name, but even if you're only a causal reader of comic books you've probably seen Skottie Young's work.
Young is the workhorse behind Marvel's famed "baby" variants, in which superheroes from the Avengers to the X-Men (and even Darth Vader) are portrayed as adorable toddlers.
Young figured he'd draw maybe 10 covers total. But the demand was so great, he's churned out well over 130 now – and there's no sign of letting up.
"I've never not been booked for the next six months," Young told a crowd at San Diego Comic-Con. "That's one cover a week, if not two."
The Dawn of Young's In-Demand Career
It all started in 2012, when New York powerhouse retailer Midtown Comics requested an exclusive variant cover. While Young wasn't sure the concept would fly with readers, he quickly learned he had grabbed a Tigra by the tail. His social networks and email lit up as soon as the issue hit the street. In addition to the myriad Marvel variants that Young has produced, other publishers have ripped off the concept (baby Cylons anyone?).
The success of his baby variants has given the Eisner Award-winning Young the freedom to expand his career. The six-year-old who gained his first appreciation for art and humor after reading his first MAD magazine decided he wanted to write as well as draw.
"People assume if you draw pictures, you can't write," Young said, adding that comic artists constantly read the scripts handed to them to illustrate. For Young, writing and drawing the comic series Rocket Raccoon was just the next logical step.
Marvel's Guardians of the Galaxy - Trailer 1 (OFFICIAL)
The project started out as low-key, but expectations grew with the buzz of last summer's "Guardians of the Galaxy." Rocket (voice of Bradley Cooper) was a breakout star of the film, which debuted the same week as Rocket Raccoon #1.
"If everyone's clamoring for it, then there's the feeling that I'm going to let everyone down," Young said.
But the book was a success, combining Young's trademark frenetic artwork with a humorous storyline. He is continuing to write the series, though the artwork is now handled by others.
RELATED: Huge Comic Con PR Fails
He's also working with Image Comics to write and draw this fall's "I Hate Fairlyland" title, about a little girl who is trapped in a fantasy land for three decades. His inspiration for the series came from reading children's book to his young son. At first, they are fun and charming. But after umpteen daily readings, even "The Cat in the Hat" can feel like a root canal. So the book's hero takes her R-rated aggression out on Fairyland's inhabitants.
"The nice this is I can sit down at a table and make literally anything I want," Young said.