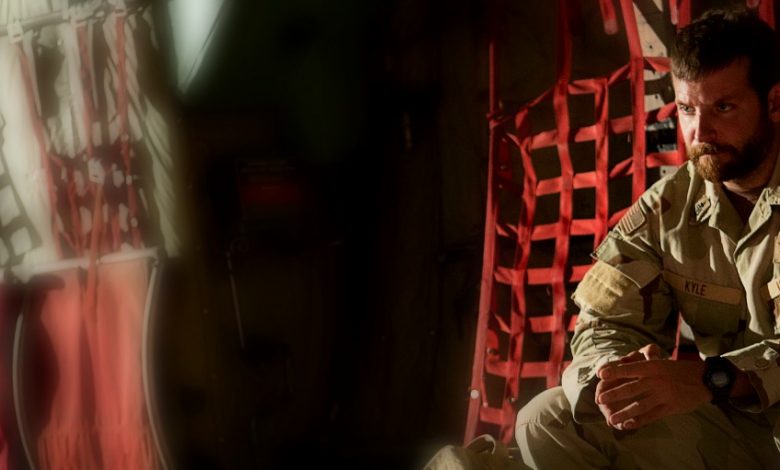 "American Sniper," the biopic starring Bradley Cooper as Navy SEALs hero Chris Kyle, promises to avoid partisan talking points.
So says Cooper himself, who described the film's intent today to Deadline.com.
It's a pretty apolitical movie I think, and he was a pretty apolitical guy. If you ever read an interview with Chris talking about whether he thinks we even should've been in Iraq, he'd tell you, "That's above my pay rate. What I did is kept it very simple. I was hired, and I am in the service to protect Marines, and SEALs, and other soldiers. That's it, and that's what I do." And that's the way the movie treated him.
Not everyone agrees with Cooper, who significantly bulked up to play the later sniper. Consider this snippet from The Hollywood Reporter about the film's Oscar chances. Here's a hint: it has nothing to do with the quality of the film itself.
"They'd have to change the logic of the entire votership because these red-state, red-bait movies have got to appeal to L.A. and New York — and that's going to be tough," says one rival awards campaigner. "This lefty crowd isn't going to gather around a Navy SEAL best known for killing people."
American audiences can cast their own votes next month. "American Sniper" opens in select cities Dec. 25 before a wide release early in 2015.
DID YOU KNOW: Chris Kyle is credited with 160 kills during his five tours of duty in Iraq, making him the U.S.'s most successful sniper in history. Kyle says he has no regrets for his actions because they helped save his fellow warriors' lives.