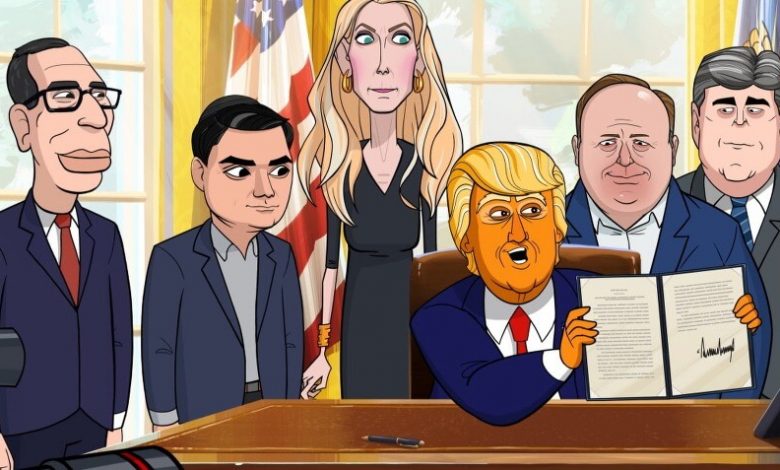 Mini AOC is no more.
The child who mocked Rep. Alexandria Ocasio-Cortez in a series of funny videos did the work professional comics wouldn't dare. The girl with the oversized black glasses and sharp comic instincts, alas, won't be recording any more clips.
Why?
Her family reportedly received death threats for the tyke's shtick and had their names doxxed, most likely, by hard-left thugs.
'Absolutely disgusting': Little girl behind viral 'Mini AOC' videos reportedly targeted with harassment and death threats https://t.co/2NS9IkkFFr

— Twitchy Team (@TwitchyTeam) July 3, 2019
It's a reminder of what's at stake in the current political climate. While the Left rages against President Donald Trump, some of its members seem hell bent on using violence to stop him in 2020.
Or, at the very least, silence anyone who dare speak up on his behalf.
Just ask Andy Ngo, the journalist who suffered a brain bleed after Antifa members savagely beat him. Or former White House Spokesperson Sarah Huckabee Sanders, forced out of a restaurant for daring to serve the President.
The restaurant owner continues to defend the decision.
Tucker Carlson felt the Left's rage, too, or at least his wife did. Antifa members marched on his home, banging on the door and scaring his wife so badly she called the police.
"We know where you sleep at night," they cried.
Fox News issues statement after mob targets Tucker's home
Showtime finds this abhorrent trend a laugh riot, apparently.
A new episode of the network's "Our Cartoon President," executive produced by far-left talk show host Stephen Colbert, thinks the scary status quo is yet another excuse to mock Trump.
Here's the network's official description:
In a special episode of OUR CARTOON PRESIDENT titled "Save the Right," airing this Sunday, July 7 at 8 p.m. ET/PT on SHOWTIME, cartoon Donald Trump and Ben Shapiro lead a movement to establish equal rights for Conservative Americans. The 28-minute episode stands out from the series with a more cinematic feel and includes a satirical song with Tony Award-winner James Monroe Iglehart (Broadway's Hamilton and Aladdin).
Yes, "equal rights" for conservatives is the punch line here.
'Save the Right' Ep. 9 Extended Sneak Peek | Our Cartoon President | Season 2
"It was the summer of 2019. We conservatives had been forced to the margins of society," the faux Trump says in the very special "Our Cartoon President" installment. Images of Alex Jones and Milo Yiannopoulos flood the screen, while the news clips reveal how two black women were censored by Facebook for their political views.
Next, Eric Trump's face is show, along with a chyron recalling how he had been spit upon during a public appearance. An act, by the way, defended in the pages of The Washington Post.
The snippet goes on, painting The Daily Wire's Editor in Chief Ben Shapiro as a racist, without evidence, while calling other GOP types racist.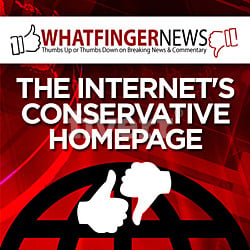 Later, several social media platforms censor even more conservatives for sending "credible death threats" to critics of Trump's new legislation.
Meanwhile, on Planet Earth, it's violent liberals hurting those who simply don a red baseball cap.
Remember why Mini AOC's family shut down their humor operation? Or why the Covington Kids are suing The Washington Post?
Reza Aslan ate actual human brains on a prime time TV program and is out here stressing his desires to punch teenage boys in the face. https://t.co/69vHdUAyWr

— Cameron King (@camking412) January 20, 2019
The projection here is … stunning.
Today, conservatives are being ostracized, silenced, muted and shadow-banned across digital platforms and in real life for simply sharing right-of-center views. Some conservative stars, like James Woods, are asked to delete incendiary tweets while liberal stars routinely say far, far worse sans a wrist slap.
According to "Our Cartoon President," conservatives are too "whiny" about the issue.
The message is clear.
The Left doesn't oppose conservatives being blacklisted from the culture at large. They don't look at social media platforms booting right-leaning talent or greatly diminishing their ability to earn a living as a problem.
Not even close.
RELATED: CNN Star Chums Around with Antifa, Slams Tucker Carlson
In fact, the show chortles over the fictional Trump and co. wanting to fight back for "equal rights." Yes, it's hilarious that a political party half the country embraces is under attack from not-so-polite society.
The same ideological group that hails every new episode of "The Handmaid's Tale" as being accurate ignores that we're living closer to George Orwell's "1984" than anyone ever expected.
We don't know the lyrics yet to "Save the Right," the satirical song penned for the episode. Could it be even uglier?
What's crystal clear is that it isn't just a single show sharing these disgusting views. It's Showtime, a major network that purportedly wants to sell soap to the entire country … while laughing at one half for living with targets on their backs.