Reviews
Somber 'Secret Garden' Perfect for Inquisitive Kids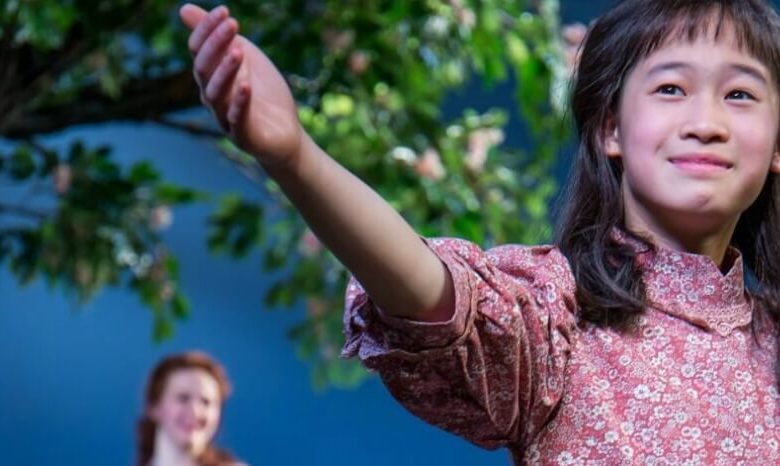 Storytellers talk down to children at their own peril.
And, thankfully, some of best kiddie tales avoid that fate. Think "The Wonderful Wizard of Oz," "Alice's Adventures in Wonderland" and, more recently, the "Toy Story" franchise.
"The Secret Garden," playing through May 28 at Denver's Stage Theatre, delivers the kind of mature storytelling some children may not understand. Their parents will, though. And, frankly, children may instinctively grasp some moments even if they can't quite explain why.
Frances Hodgson Burnett's tale keeps getting reborn, owing as much to its sturdy structure as well as the titular garden. The Denver-based musical shows little sign of wear. In fact, this pristine update makes the case for a new generation to embrace its unlikely heroine.
First look at DCPA Theatre Company's 'The Secret Garden'
Young Mary (force of nature Zoe Manarel) loses her parents to a cholera outbreak as the story opens. She's whisked away from her cushy home in India and placed in the care of her British uncle, Archibald (Sean Palmer).
He's an odd fellow, and that has little to do with his hunchback silhouette. Archibald is awkward and shy, a man whose personal woes nearly match Mary's plight. It hardly helps that Mary isn't the cuddly type. She resists her new home and the rules that come along with it.
Cross her and you won't soon forget it.
RELATED: Denver's 'Sweeney Todd' Packs Steampunk Pop
She's still fascinated by a walled-off garden that once belonged to her Aunt Lilly. And the discovery of a young resident hidden in her uncle's home offers her a reason to embrace her new life. It seems everyone has lost someone dear in the young girl's life. The ghosts of loved ones past refuse to fade away.
Hardly sounds like a fuzzy kids show, right? The themes are necessarily dark, and the production's grim first half may try the patience of some young audiences. "The Secret Garden" offers some genuinely creepy sequences, too. The material is suitable for children ages 6 and up, but they may cling to their parent's arm all the same.
A few adults might feel the same way.
Lucy Simon's Tony nominated score isn't gunning for catchy hooks or modest melodies. The music is striking all the same. It's just more sophisticated than most audience-friendly productions. The set design is another matter.
Archibald's sprawling estate is captured in all its regal glory, from its spectacular wood flourishes to the impeccable garden that awaits Mary. It's the other artistic choices that amaze. The cast deliver ghostly movements that might make a "Walking Dead" fan shudder. And the gorgeous stage compositions reflect an artistry that refuses to phone any minor moment in.
The start of Act II, in particular, is flat-out ravishing.
FAST FACT: Composer Lucy Simon's sister is pop superstar Carly Simon.
Performances are stellar throughout, as is customary with the Denver Center for the Performing Arts. Palmer's Archibald will break your heart, even if he cuts a surprisingly dashing figure despite that hump. Carey Rebecca Brown's Lilly makes the most of her ethereal presence, and young Sean Reda avoids stereotypical tics as the irrepressible Colin.
There's so much to savor here it makes seeing the production once feel insufficient. Children will marvel at Mary's slow but rewarding rebound. They might even appreciate the tender sacrifices made along the way.
The production's humor is sly but consistent. It reminds us even in our most somber moments the flicker of humanity awaits. It's a lesson Mary teaches us all over again in "The Secret Garden." And that's a tale that audiences of all ages should cheer.
Photo Credit: AdamsVisCom.