Industry News
Opinion
The Sad, Predictable Decline of Sacha Baron Cohen
Once-edgy satirist now takes swings at safe, culturally approved targets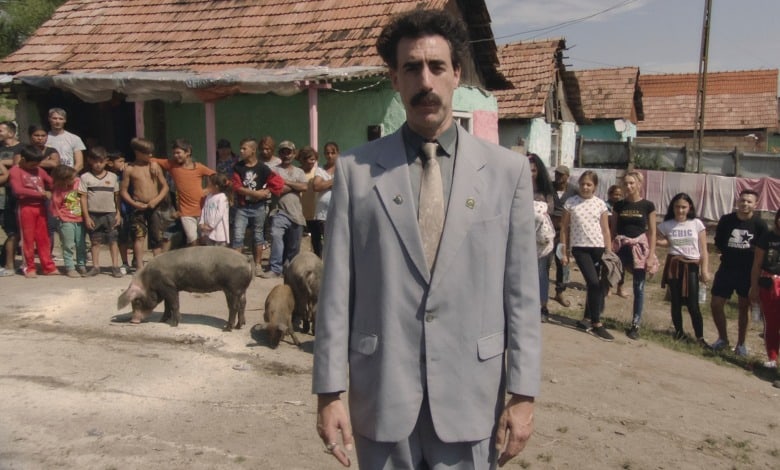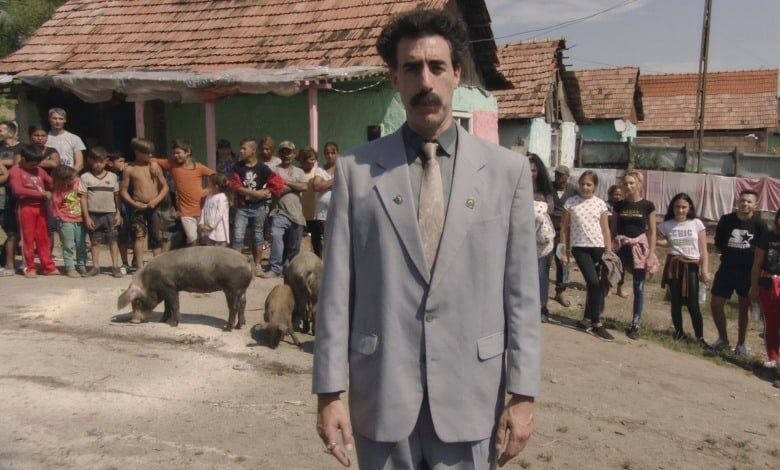 Remember "Borat?"
It's hard to forget him since his creator, 51-year-old Sacha Baron Cohen, keeps reviving the faux journalist to score political points.
Cohen's 2006 masterpiece fused scripted gags with "Candid Camera"-style high jinks. What was real and what was staged? It didn't matter, since most of it proved screamingly funny. He mocked American sensibilities, lesbians, politicians and more. The script's gonzo spirit proved infectious.
A comedy star was born.
Borat: Cultural Learnings of America for Make Benefit Glorious Nation of Kazakhstan
Except Cohen couldn't take full advantage of his moment. His follow-up romp, "Bruno," proved intermittently funny. The same could be said of "The Dictator," a film that showed Cohen leaning into his progressive mindset without enough laughs to cushion the partisan blow.
"The Brothers Grimsby" flopped in theaters while earning miserable reviews – 36 percent "rotten" at RottenTomatoes.com.
The Brothers Grimsby - Official Trailer (HD)
The liberal New Republic summed up Cohen's career devolution.
A couple of funny scenes, but it's amazing how quickly Sasha Baron Cohen's comedy has grown safe and stale.
Cohen continued to work, earning strong notices in smaller roles ("Talladega Nights," "Les Miserables") but his solo comedy career stalled.
That's likely why he considered a "Borat" sequel. Even floundering movie stars can rally the base that way, but Cohen had another motivating factor to bring Borat back.
President Donald Trump.
Borat: Subsequent Moviefilm Trailer #1 (2020) | Movieclips Trailers
"Borat Subsequent Moviefilm" excoriated Trump and GOP allies like Rudy Giuliani. The film tried to revive the part fiction, part "Punk'd" style of the original, but the results proved disappointing.
The sequel cared more about female empowerment and Trump bashing than yuks, but its progressive shtick earned it two Oscar nominations (Best Supporting Actress, Best Adapted Screenplay).
The film's Trump critiques were hopelessly stale by its 2020 release date, but that wasn't the point.
Attacking Trump in 2020 fed Cohen's Trump Derangement Syndrome and revived his stock in the eyes of Hollywood.
And it worked.
Why else would the Kennedy Center Honors invite Cohen to honor U2 with its highest prize?
Sacha Baron Cohen's Borat Roasts Donald Trump, Kanye "Ye" West at Kennedy Center Honors https://t.co/w2h5Pwe5wW

— The Hollywood Reporter (@THR) December 5, 2022
The far-Left Deadline.com pretends Cohen's edgy past resurfaced during the event.
Sacha Baron Cohen's Borat Singes Donald Trump, Kanye West And Antisemitism In Irreverent Appearance For Kennedy Center Honors
The only thing remotely edgy about the shtick? Sexual gags that a 10th grader could have written.
Otherwise, Cohen did as his comic masters silently told him, attacking Trump nearly two years after the president left the Oval Office.
"I am told the president of U.S. today is here. Where are you, Mr. Trump? You don't look so good. Where has your blown-ass big belly gone? And your pretty orange skin without fail," Borat said.
In Cohen's defense, the Kennedy Center Honors isn't the place to roast the current Commander in Chief. Had Trump still been in the Oval Office Cohen would have scorched him early and often.
Truth to power and what not.
Never mind that the Biden White House helped silence a major news story that could have changed the outcome of the 2020 presidential election or how it called concerned parents "domestic terrorists," among other unforgivable actions.
Cohen also railed against Kanye West, the rap icon who is either suffering a major mental crisis or has embraced anti-Semitism in all its ghastliest forms.
Brave. Bold. Revolutionary. That's Cohen as 2022 draws to a close.
RELATED: REVEALED: WHY 'BORAT' SEQUEL HAS ALL THE OSCAR BUZZ
One of western culture's most provocative comics has been reduced to second-hand Trump jokes. All the while he ignores countless societal ills impacting the arts and the culture at large, from Cancel Culture to Big Tech censorship.
The tears of this clown are sad, indeed.