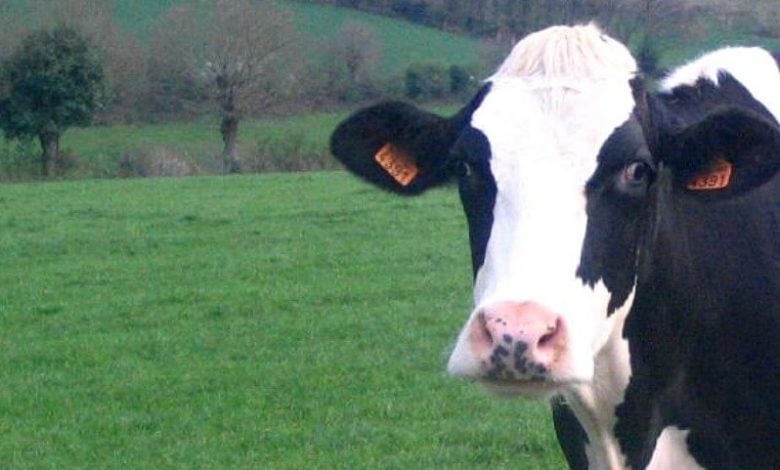 Though Eszterhas has a notorious reputation for dealing in darker material ("Basic Instinct," "Showgirls"), "Sacred Cows" is his darkest, most controversial script to date.
To many who have read it, it's deeply unsettling. To others, it's a hilarious, satirical masterpiece. Now, audiences can decide for themselves. Eszterhas has released the full script for "Sacred Cows" onto his new website, joeunchained.com.
"This is probably the funniest script I've ever read, but I don't want to get within a thousand miles of it," Stanley Kubrick once told Steven Spielberg after reading "Sacred Cows." The highest paid screenwriter in Hollywood recently gave the dirty details behind "Cows" to HiT. He even revealed a possible documentary was in the works about why "Cows" never got made.
The story itself concerns a presidential election, one that has frightening resemblances to our current campaign. Sam Parr is about to win re-election by a landslide. He's a popular liberal president with a strong lead over his opponent (a man that chillingly says things like, "I say we make America America again!").
Sound Familiar?
Parr is a midwest boy to his bone and a philandering charmer. In a revelation that opens the story, his opponent threatens to blackmail him by revealing a picture of the president in a compromising position with … a cow.
It seems the president was visiting a farm back home and went on a bender that ended with … well, you get the idea. If you don't, then God bless your innocent mind and please stop reading now.
From there, we watch as the presidential race devolves into an X-rated episode of "Jerry Springer."
The picture is released, and Parr's staff goes into overdrive to discredit it and even understand what's happening (the word "cowpoke" is thrown around quite often). There's hilarious talk between elite politicians about the picture and its global ramifications. It leads to some wonderfully satiric dialogue regarding the West's relationship with the Middle East and the public's own obsession with TMZ-level debate over actual policy discussion.
So Timely It Hurts
It's frightening to read Eszterhas' take on politics because it so closely resembles the scandal-ridden graveyard of modern presidential politics. Through an extreme act, Eszterhas examines the inhumanity of politics and the constant law breaking and backstabbing. "Sacred Cows" could have been written today as a statement on our current political system.
In short, "Sacred Cows" is more relevant than ever.
It's also damn funny. The breezy read shocks and surprises, representing Eszterhas' best work. As someone who has professionally and personally read many scripts, "Cows" was the most memorable, most enjoyable and probably the best I've read.
Forget CNN, Fox News and all those blogs. If there's one thing you absolutely must read before election day, it's "Sacred Cows." It won't sway you one way or another, but it may help you crack a smile as you participate in one of America's most polarized, and many times, depressing days – Election Day.
Photo credit: Ella Mullins via Foter.com / CC BY