Industry News
Opinion
WATCH: Russell Brand Calls Out Australia's Insane COVID Police State
The free-thinking comic milks a woman's arrest for laughs, stinging social barbs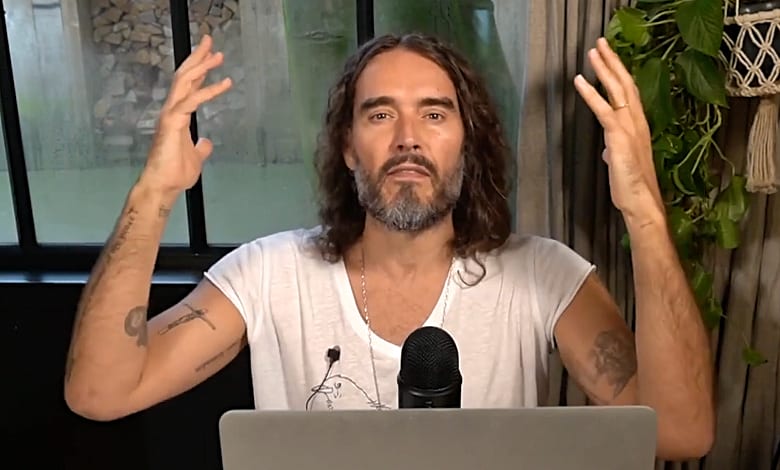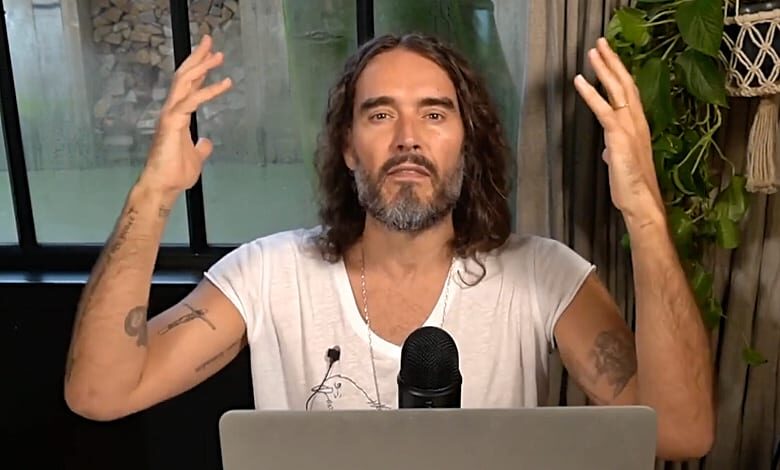 In a sane world, everyone from Stephen Colbert to John Oliver would be calling out Australia for its draconian pandemic policies.
Coronavirus: Mother ripped away from son during protest | Nine News Australia
While U.S. states like Florida carry on with normal life, Australians endure restrictions that make it hard to lead anything resembling the pre-2020 days.
Yet most mainstream comics can't be bothered speaking that particular Truth to Power. They'd rather sing songs about getting the jab or mock Americans who refuse to live their lives in fear.
Former comedy outlaw Howard Stern is currently wishing death to those who didn't get one of the three major vaccines.
That leaves folks like Joe Rogan and Ryan Long to puncture extreme pandemic policies, both here and around the world, with satirical smart bombs.
Add Russell Brand to that incredibly small list of rebel comics.
RELATED: How Big Tech Is Crushing Conservative Comedy
The British comic uses his video podcast to skewer censorship from an apolitical point of view. Now, he's shredding Australia's extreme, ineffective pandemic measures.
One case in particular caught his attention: A 40-something woman hauled off to jail for attempting to buy a cup of coffee without a vaccine card. Brand mixed comic mischief with genuine outrage while watching the clip, commentary you won't hear on any late night comedy shows.
That kind of free thinking banter is getting results, too.
Australia's Vaccine Apartheid
Brand's YouTube channel boasts 4.7 million subscribers. This video, where he shames Australian officials for arresting an ordinary woman, snagged 1.4 million views on YouTube and nearly 50,000 on free speech-friendly Rumble in just a matter of days.
He dubbed it "Vaccine Apartheid," adding, "is this two-tiered society what you want?"
"Remember Australia? 'All right, mate, g'day mate, do what you want.' Now, it's, 'sit still, mate, shut up mate, you're going to an internment camp,'" he said.
He then played chilling video of the woman being taken away for her "crime," as she gently protests and offers to share her basic information.
"She doesn't seem like a serious threat to society," he noted.
RELATED: Is Russell Brand Getting Red Pilled in Real Time?
Brand's commentary careens from comic mayhem to shock as the event transpires.
Later, he mocked the bureaucratic language used to explain the draconian measures, posing as a "Chief Health Officer" in a nasal twang.
"Hello, I'm the Chief Health Officer, and in order to protect your health we're gonna hustle you, quite aggressively, into the back of this van."
"But that's bad for my health!" he said, assuming the woman's voice.
"Don't question the Chief Health Officer."
The tragedy unfolding in Australia is ripe for ridicule, the kind that illuminates larger truths and speaks to our yearning for freedom. Brand sees it exactly that way, and he's mostly alone amongst his comedy peers.