Industry News
Rumble Goes All-In on Free Speech with Russell's 'Brandemic'
YouTube competitor uncorks Brit's latest comedy special ... with more to come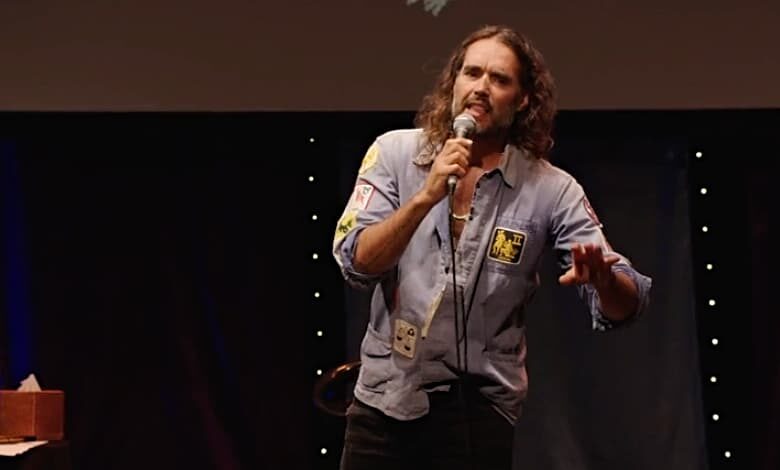 Who wouldn't want to air Russell Brand's new comedy special?
The bawdy Brit has north of 6 million followers on YouTube alone, and every week his caustic commentaries make news.
Russell Brand's searing rant about 'propagandist' MSNBC goes viral | New York Post
That kind of following is catnip to entertainment studios, eager for guaranteed eyeballs on their investments.
So, naturally, the comedian's "Brandemic" comedy special is debuting exclusively on … Rumble.
Yes, the YouTube competitor snagged exclusive rights to Brand's take on the pandemic and much more. The pay-per-view event, with a $19.99 price tag, can be seen on Roku, LG TV, Android TV, Apple TV, Fire TV, Web, or a mobile phone once purchased from Rumble.
It's a topsy turvy world for comedy in 2023. Canceled comic Louis C.K. is thriving without mainstream studios or platforms, delivering laughs directly to his fans. Anthony Schulz distributed his "Infamous" comedy special by himself last year and quickly turned a profit.
And then some.
Now, Brand is teaming with Rumble to ensure his jokes are told on his terms. That may not be the case if the comedian aligned with Netflix, Amazon Prime or HBO Max.
Today's comedians often want the power to call their own shots, and guerrilla platforms like Rumble let them do just that.
And it's only the beginning.
Rumble will be the home for "Louder with Crowder," set to join the platform later this month. Crowder shared with "The Megyn Kelly Show" that he'll be joined by more freedom-friendly comics on Rumble soon.
Major COVID Lab Leak Revelations, and Harry's Therapy Session, with Steven Crowder & Bridget Phetasy
Brand re-emerged as a comic truthteller during the pandemic, pointing out glaring lockdown hypocrisies along with media corruption writ large. That boosted his profile and made him a YouTube sensation.
He's not alone.
Comedians like Joe Rogan, Tim Dillion, Tyler Fischer, Chrissie Mayr and Ryan Long similarly tell jokes that wouldn't square with your average late night TV monologue. They use Patreon, podcasts, social media and touring schedules to build their fan bases.
At some point, mainstream Hollywood will realize it's leaving oodles of money on the table by dismissing comedians like Brand who don't toe the progressive line. By then, an entire infrastructure may be in place, and rebellious comics won't need the old eco-systems to survive.