Reviews
Holiday Review: Roku Streaming Stick+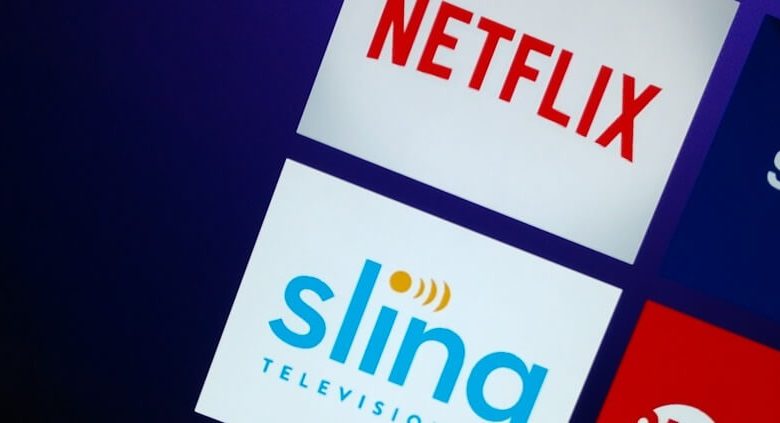 You've never explored the world of streaming content until you've sampled a smart device like the Roku Streaming Stick+.
Plenty of tech gadgets let you stream Netflix, Hulu and other major services. Your Smart TV does that, as do your upper-end Blu-ray players.
Those devices lack the fluidity and comfort of gear like the Roku Streaming Stick+ | HD/4K/HDR Streaming Device with Long-range Wireless and Voice Remote with TV Power and Volume
.
Roku's latest streaming stick ($59 at Amazon.com) offers a slick remote and access to the world of streaming entertainment – even 4K fare. Just be warned. It's an adventure that could take hours, if not days, from your schedule.
Getting Started: It's as Easy as It Looks
The main device, or stick, is the length of your index finger. It plugs directly into your television. Two thin cords go from the stick to the electrical outlet. It's not as streamlined as you think, but it gets the job done. It also lives behind your TV screen, so you'll never eyeball it directly.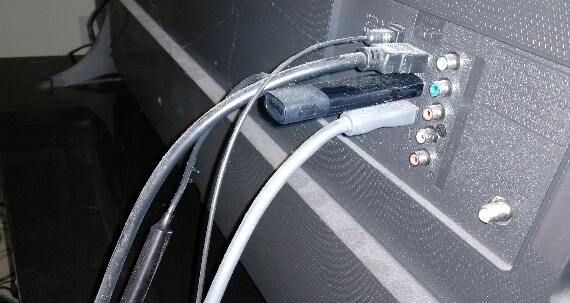 The entire set-up process takes a few minutes, the longest part involves starting your Roku account It's all explained clearly, which is the biggest issue for those who fear technology.
The Roku remote is small, rounded and fits comfortably in your hand. The newer models go for the black matte finish, while this reporter prefers the glossy style of previous versions.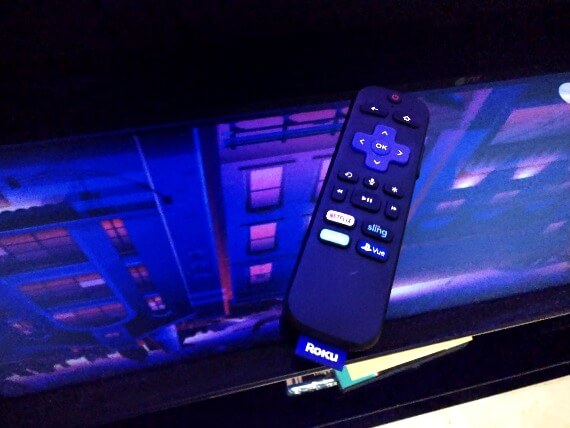 The remote has a "home" button at the top right and four branded buttons at the bottom: Netflix, Sling, Hulu and PlayStation Vue. Why Amazon isn't among the four is a mystery.
The voice remote feature works reasonably well, but make sure to hold the remote close to your mouth while speaking. And, like previous Roku remotes, this model doesn't demand you point it at the TV screen.
Now, you're ready to stream.
RELATED: Conservative Gift Guide for Christmas 2018
The home page offers a list of options on the left and a series of large square icons on the right. The basics are pre-loaded for you. Think Netflix, Sling, HBO Now and The Roku Channel. The latter offers you a wealth of ad-supported content for free.
You can add streaming channels from here, one by one, and remove them later if you wish. More on the possible options in a moment.
The Movie Store is powered by FandangoNow and offers movies to buy or rent. Note: This option also lets you choose indie features in select theaters, too. That's a boon for people who live in areas without arthouse cinemas … and anyone who can't get enough of Nicolas Cage or John Cusack, the current straight to home video kings.
The TV Store offers the same service for small screen fare.
Enter the Uncharted World of Streaming TV
The Streaming Channels option is where Roku really shines. Hit "OK" on the remote and open up a world of new content. "New" might be pushing things a bit. Much of what you'll see here is regurgitated on several levels. Old movies. TV shows from eras gone buy.
It's all here, and much of it isn't really worth your while.
Need a taste of what awaits you? Here's a very partial list:
Christian Film Channel
Cyberobics
Thanksgiving Screen Saver
Nosey Free TV (think Maury Povich, Jerry Springer)
Jehovah's Witnesses Broadcasting
Sweat Equity Podcast
Sport Eating Conquest
Crunchyroll (anime)
Eros Now (Bollywood fare)
Stern Nation (Yes, Howard Stern fans)
There's literally something for everyone. Some of the content is free of charge. Other channels demand a monthly fee.
The programming quality ranges from professional broadcasting to amateurish to the Nth degree. This critic sampled Just Horror, a free channel devoted to horror movies. You won't find any "Halloween" sequels or "Hellraiser" installments here. Just obscure fare like "Bloodthirsty Butchers," "The Vampire Bat" (a 1933 shocker with Fay Wray!) and "Doctor Spine" (with Joe Estevez, Martin Sheen's younger brother).
Be warned, but have fun exploring. Like a channel? Add it to your home page so you won't have to go searching for it later.
Some 4K Content for Your Viewing Pleasure
Those frustrated by the lack of 4K content will cheer the Roku revolution. The stick taps into Netflix, Amazon and YouTube 4K fare as well as lesser channels offering ultra HD visions.
Visual reviews will certainly vary, depending on the TV in question, the broadband quality and other factors. Suffice to say the streaming shows sampled by this reviewer (think premium outlets like Netflix and Amazon) offer exceptional clarity and color. The Stick allows users to calibrate the visuals based on their TV's capabilities.
Don't forget to tweak those settings before you start.
Plus, you can take the Roku Streaming Stick+ | HD/4K/HDR Streaming Device with Long-range Wireless and Voice Remote with TV Power and Volume
 with you. Pack it for your next business trip and suddenly you're not stuck with your hotel room's clunky cable service. Just take the power adapter and remote with you, too.