Interviews
'Riverdale' Creator: How I Made Archie Matter Again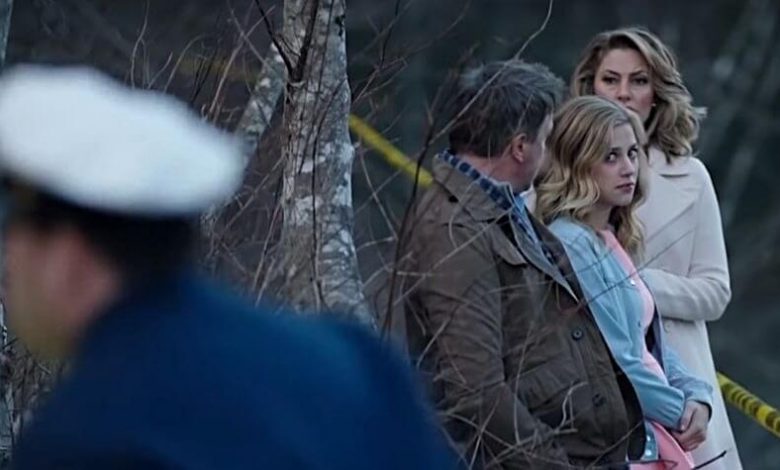 Roberto Aguirre-Sacasa's ability to reinvent classic "Archie" comics paid off, both for viewers and the creator himself.
The man behind "Riverdale" and "The Chilling Adventures of Sabrina" recently signed a massive deal to create even more shows.
He didn't always pen stories for the small screen, thoughh.
He previously toiled as a playwright. Now, with TV fame at his fingertips, he's reviving a play he wrote back in 2003. "Good Boys and True" follows a prep school senior accused of participating in a kinky sex tape. His fight to clear his name ends up revealing plenty about both his school and small town.
The play, now known as "Good Boys," runs at the Pasadena Playhouse from June 26 – July 21.
Aguirre-Sacasa spoke to "Man Up" host Carl Kozlowski about the play, its connection to the #MeToo movement and creating shows designed for impressionable young minds.
He says the Duke Lacrosse scandal, where male students were falsely accused of sexual assault, helped fuel the project.
"I want to say it was just about that, but these kinds of scandals are happening with alarming frequency. I wanted to write about my high school experience and sort of combined the two," Aguirre-Sacasa says, describing the play as akin to "Dead Poet's Society" and ""School Ties." "On one hand it's very personal about my time there, and on the other it's about the phenomenon of young men behaving poorly in the rarefied atmosphere of prep school, which has always been a hothouse of testosterone, privilege and insecurity.
"So it's both personal and in response to something that happens all too often. The Duke players as far as I know were totally exonerated, but the culture that enables it was put on trial, and that's in the play, too."
RELATED: Here's Why Hollywood Should Apology to Matt (#MeToo) Damon
"Good Boys" is set in the late 1980s, a time before phrases like "toxic masculinity" entered the progressive conversation.
"In that way it's a period piece, very much an old boys' locker room mentality, and not many people are challenging it. The main character, the mother, is challenging it but she's very much a lone wolf on this," he says. "It's not the revolution it is now. In the play she's on her own, navigating these uncharted waters. She's never been inside the gymnasium, locker room, coach's office. In the play her husband always handled this, and he's now out of town on a trip so she's forced to get involved."
Part of the story sounds interconnected with modern debate, though.
"The mother tries to blame the culture, saying 'my son wouldn't have done this if not for the culture.' The coach says 'don't kid yourself, there are a lot of kids in this culture who haven't done anything remotely like what your son has been accused of doing,'" he says.
Aguirre-Sacasa's other gig involves bringing dusty characters into the modern age. He did just that by incorporating elements of a standard thriller into the mix. Luckily he found support from a critical partner in the Archie universe.
"The guy who's really in charge of Archie Comics is a guy named John Goldwater— he's publisher and owner of the company. His father created Archie and he was really supportive of this," he recalls. "I had a real passion for those characters and owned those old Archie comic books. I pitched around Hollywood a movie version, and I had just seen 'The Perks of Being a Wallflower,' and I remember leaving the theater thinking if I could do this with Archie that would be amazing."
FAST FACT: Archie first came to life in 1941, envisioned as a version of Mickey Rooney's classic character Andy Hardy.
He unsuccessfully shopped his take on the material as a feature film with no takers. He got the same results on the TV front … at first. Fox appeared interested, but he said the network's advice proved helpful.
"You've gotta put your stamp on it. It's just an earnest high school show, you've got to find your way into it. That's when we came up with Jason Blossom and found its way as a mystery," he says, adding Fox ended up passing on the tweaked concept.
CW swooped in, grabbing "Riverdale" for itself.
Both "Riverdale" and "Sabrina" caught flak for mature subject matter. The latter shows the teen with struggling with her bloodline's Satanic connection. The shows' creator defends the approach.
"I was raised Catholic, and I love scary movies like "The Omen," "Rosemary's Baby" and "The Exorcist." In many ways, "Sabrina" is much more wholesome and innocent than "Riverdale." The kids feel like real teenagers, and I think the show needed that innocence and optimism to balance out the darker elements.
"You can find reason to be offended by anything, but when you really look at Sabrina it's so clear that this isn't reality, that she and her family love each other, and they fight for good even if they were raised to say 'Hail Satan.' If you're looking for a cause to be offended, you will find it. But that's not what the show is about. It's really about a kid finding their place in the world."
He adds that the main "Riverdale" characters are in committed relationships, something less common in other youth-oriented programming.
"I think every artist draws the line with what they want to explore, depict and show. We've kind of gone there, we had one episode where Cheryl Blossom was slipped a mickey and was going to be date raped but the Pussycats showed up and beat the tar out of them," he says. "You have to decide what you want to put out there and what you want to say, but I've always been more interested in escapism and genre, crime and pulp."
---
"Good Boys" runs from Wed.-July 21 at the Pasadena Playhouse, 39 S. El Molino Ave., Pasadena. Tickets are $25-$95. Call (626) 356-7529 or visit pasadenaplayhouse.org.
To hear the full, extended interview with Roberto Aguirre-Sacasa, tune in Saturday to the radio show "Man Up" (which frequent HIT contributor CarlKozlowski co-hosts with Antonio Delgado and Ron Pearson) from 8-9 p.m. PST in Los Angeles or at www.AM870theanswer.com to hear it stream live nationwide at that time. You can also find it by next Wednesday June 26, along with all other past episodes, at manupshow.net/episodes.