Interviews
How Robert Dean Used Facebook to Shape, Share His New Songs
The ex-Japan guitarist teams with singer Isaac Moraga, shares 'Light of Day'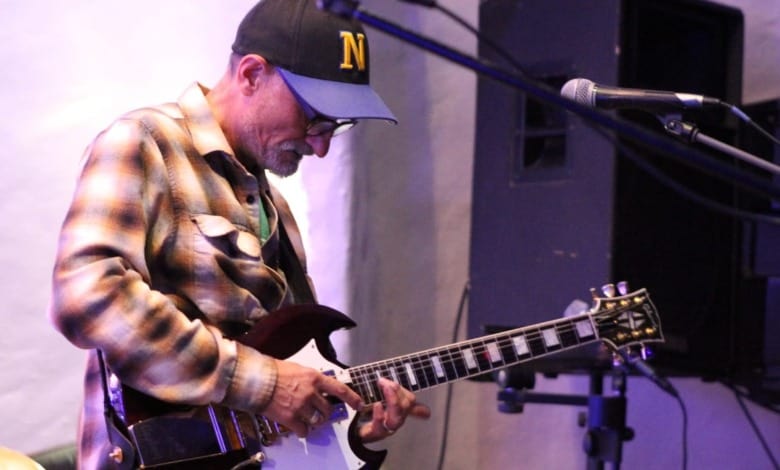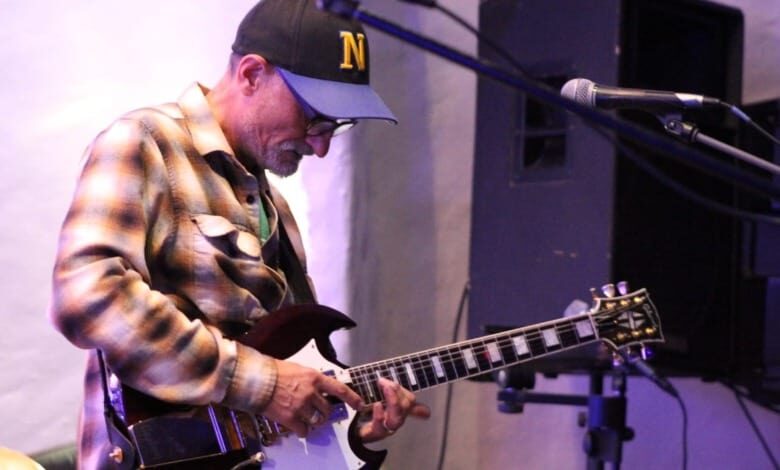 After achieving success with the English new wave group Japan and playing with Sinéad O'Connor and Gary Numan, guitarist Robert Dean left the music scene for a quieter life in Costa Rica in 1991.
Dean, who became an acclaimed illustrator of the birds of Central America, has returned to music as half of Light Of Day, his collaboration with Costa Rican singer and instrumentalist Isaac Moraga.
HiT connected with Dean on Light Of Day's new album, "Dimensions," the album's enthusiastic reception, his favorite Prince songs and more.
How did you end up settling in Costa Rica after growing up in the U.K.?
Robert Dean: I've lived here 29 years. In the '80s after Japan I knew that I didn't want to live in the U.K. forever. I then had spells of a few years in L.A. and late in the decade in Melbourne, Australia. I eventually settled in Costa Rica after several months traveling in Central and South America.
Best decision I ever made!
How did you initially connect with Issac Moraga and the other musicians on the album?
Dean: Through a friend I helped arrange for his old band, Papin y los Perrobots, to play in the village I live in, Monteverde. We struck up a friendship which eventually resulted in he and I creating the 'Light Of Day' project together.
When it came to recording, we 'pooled our resources' as far as musicians to use. Some were Isaac's suggestions, some were mine and some through the recording studio. Some we chose for their excellent reputation on the local scene.
You're very involved in Facebook groups celebrating your work, Team Rob Dean and Team Light Of Day. You even solicited names for your project from the former group. How many name suggestions did you receive? What were some of the other suggestions in the top five?
Dean: During the recording and directly after it was called 'Project X' until such a time as we settled on the right one. We received about 200 suggestions, but personally I can't say that there were any others in the running.
There was 'Scatter,' 'Away Days' (Isaac liked that one), 'Parallax,' 'Silence Heard,' 'Serendipity,' 'Dos'…
To whet the appetite of fans, you released a Beatles cover, "Tomorrow Never Knows," in late 2019. Why that particular song? What other covers have you and Isaac liked to play?
Dean: It was chosen because I felt its simplistic structure lent itself to an interesting reinterpretation. I always feel that when deciding on playing a cover of someone else's song you owe it to the original artist to take the arrangement and reinvent it somehow (as Japan always did), which I think we have done with that one.
The original plan was to include it on the album, but time restrictions meant we had to leave it off, ultimately. It was chosen purely because I had a strong image in my mind for it and I could see it fitting in perfectly. Up until now we haven't tried to reinvent any other covers.
Language plays a part in Light Of Day. In advance of "Dimensions," there was a Spanish version of one of the songs online. Will you be releasing a Spanish language version of the album?
Dean: Originally the first few recorded tracks were sung in Spanish, since it is Isaac's native tongue as a Costa Rican. It was only later on when we decided we wanted an English language album that we recorded English voice tracks and from that point the rest of the tracks were recorded with English language vocals.
We plan to release a CD EP of the five original Spanish language alternative mixed tracks sometime in the near future.
Speaking of language, "Interlude III" on the album is titled "Russian Winter" in parentheses (in Russian). How did that piece get its title, and why in Russian?
Dean: Glad you noticed! You are the first person to ask us about that. It's actually something of an in-joke between Isaac and me. We were in the process of overdubbing a string keyboard part on this instrumental track and as a description I suggested to Marco, the keyboard player, that he think of a Russian winter scene. That is, we didn't want the strings to conjure up a warm atmosphere.
From then on it became known to us as 'Russian Winter' so as an in-joke we gave it that as a subtitle. In Russian, of course!
On SoundCloud, you have some ambient pieces available to stream as Alone With Strangers. Will you make them available as a CD or digital versions to purchase in the future?
Dean: I'm not sure exactly what form it may take, but in the future, I do hope to record an album of more atmospheric pieces. The ones on SoundCloud were recorded very simply in a home recording situation. When the time comes, I shall rerecord these I expect in a suitable professional environment.
As a side note, I do have a CD EP of ambient-style pieces created with Martin Birke of Genre Peak due to be released quite soon called 'Triptych +.'
The release of "Dimensions" has prompted people to dive into your post-Japan work, like The Slow Club. For the completists out there, what is one rare release you worked on that you would say is definitely worth the pursuit?
Dean: I don't know that it's particularly rare, but there is a B-side on the Sinéad O'Connor single 'The Emperor's New Clothes' called 'What Do You Want.' It's a simple acoustic track sung beautifully in Gaelic which was recorded during the sessions for 'The Lion and The Cobra.' It features some nice EBow and acoustic guitar.
You're known for lists in the Facebook groups, and I understand that you like Prince. Being a native of Minnesota, I have to ask, what are your top five favorite Prince songs?
Dean: Yes, I'm a bit of a Prince fiend. Here are five: 'Sign O' the Times,' 'Little Red Corvette,' 'Billy Jack Bitch,' 'Crystal Ball' and 'Sometimes It Snows in April.'
"Dimensions" by Light Of Day is now available on all major digital platforms to purchase and download. Limited edition vinyl and CDs are available on Bandcamp and Burning Shed.
——
Brant Skogrand writes regularly for the Reflections from the Center and Skogrand PR Solutions blogs. He is the author of four books: "Promoting Your Business: How to Harness the Power of Media Relations and Influencer Marketing," "Maynard's Memories: Life Lessons from the Developer of Airlake Industrial Park in Lakeville, Minnesota," "19 Tips for Successful Public Relations: Insights on Media Relations and Reputation Management" and "From Fringe Party to Serious Contender: An Analysis of Green Party of Minnesota Communications."