Industry News
Opinion
Rob Schneider Tackles Woke, Womanhood (and Trump) in FOX Nation Special
'Saturday Night Live' alum remains a rare but welcome free speech warrior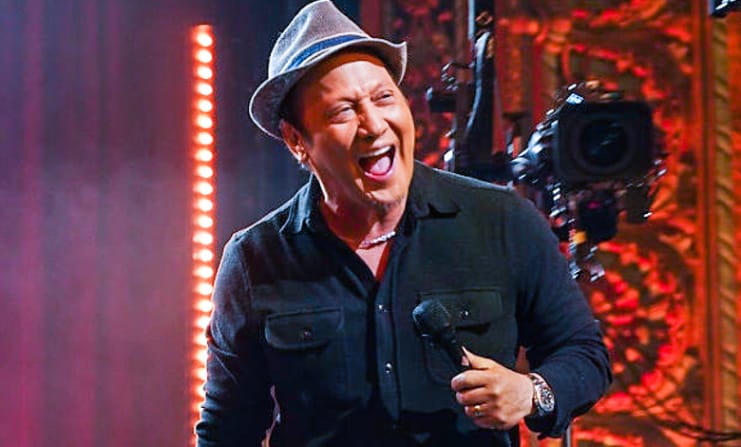 Rob Schneider has picked a side in the free speech wars.
The "Saturday Night Live" alum drifted to the Right, in part, because conservatives now value the First Amendment as a critical part of American democracy.
The Left? Not so much.
Schneider routinely attacks censors on social media, using his 1.5 million strong Twitter account as a bully pulpit for free expression.
He is relentless, savvy and willing to risk gigs for defending free expression.
Because the light of day would expose these charlatans… https://t.co/D7Ve00nGML

— Rob Schneider (@RobSchneider) June 6, 2023
Rob Schneider Blasts Free Speech 'Totalitarians' https://t.co/8hspmsGOo1 pic.twitter.com/oVKHmFUFrI

— Daily Wire (@realDailyWire) November 25, 2019
That posture may be hurting his Hollywood career, but it's opened up a new opportunity for the "Deuce Bigalow" star. He's headlining a comedy special for FOX Nation dropping on Father's Day (June 18).
"Rob Schneider: Woke Up in America" lets the veteran comic crack wise on a crush of hot-button issues.
The woke mind virus
Trump
What is a woman?
The exclusive special allows Schneider to tell his jokes his way, knowing the platform won't be slicing and dicing gags that don't fit a select world view.
Here is the official description:
Filmed in front of a live audience at the Tampa Theatre in Tampa, Florida, the one-hour special will feature Schneider's signature comedic take on a variety of topics, including culture wars, living in a woke world, and navigating the nuanced times of identity politics. He will also tackle the controversy surrounding the word woman and UFOs, plus making a movie with former President Donald Trump and his own vasectomy saga.
FOX Nation previously served up "Roseanne Barr: Cancel This!" allowing the canceled comic legend a chance to reclaim her stand-up roots.
Here are some other Twitter blasts from Schneider capturing his current, red-pilled status.
In most decent societies, people caught lying (which in this case caused untold harm to millions of school children) would resign…
Not the proven liar of the teacher's Union known as @rweingarten https://t.co/pqW1XIEAxs

— Rob Schneider (@RobSchneider) June 3, 2023
Thank YOU, @JohnCleese for not bending knee to the loonies!
"The Life of Brian" is the greatest British comedy ever made!
Any one who disagrees with that isn't worth arguing with no less deleting a 40 year old classic joke!
I've been taking your advice,
"Don't fall over!" https://t.co/esk6TbqTbM

— Rob Schneider (@RobSchneider) May 30, 2023
Facebook censors verifiable truths because @Facebook wants it's community to "Feel Safe" by deciding FOR YOU what THEY want YOU to THINK! You receiving information and DECIDING for YOURSELF what to THINK is DANGEROUS…
(For them…) https://t.co/UNhC2gar4X

— Rob Schneider (@RobSchneider) May 10, 2023