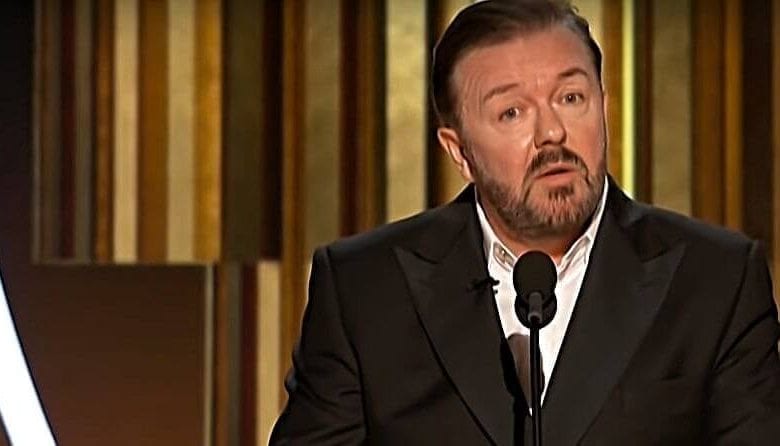 Here's the thing about awards show speeches.
They can't be fact-checked in real time and always lean in one direction – the Left. More importantly, our liberal press amplifies those messages, no questions asked.
Ricky Gervais has had enough of all that.
Gervais hosted the Golden Globes for the fifth and last time Sunday night. His monologue proved one for the ages, excoriating Hollywood on many deep levels.
He drew rhetorical blood, though, at the end of the monologue. The assembled stars ignored his wisdom during the ceremony, but millions likely cheered along from their living room couches.
Ricky Gervais' Monologue - 2020 Golden Globes
Most comedians today tread lightly for fear of offending the woke mob. The wrong joke, or the wrong target, could mean losing a gig or much more. Just ask Kevin Hart, the ex-Oscars host.
Not Gervais.
He announced that since this would be his final hosting gig he didn't care what people might think of his material. So he let loose, and how.
His jokes targeted the uber-bomb that is "Cats," the industry's connection to the late Jeffrey Epstein, Leonardo DiCaprio's penchant for dating very young ladies and much more. He even crushed the woke mob with one withering gag.
"We were gonna do an 'In Memoriam' this year, but when I saw the list of people that had died, it wasn't diverse enough. It was mostly white people. And I thought, 'Nah. Not on my watch.'"
Brilliant.
Tom Hanks' reaction to Ricky Gervais' opening monologue at the #GoldenGlobes https://t.co/JqAdJXRT1n pic.twitter.com/mt2muEi9Ju

— Variety (@Variety) January 6, 2020
Naturally, the same press that cheers on Hollywood's awards show virtue signaling railed against Gervais.
Indiewire, which unsuccessfully tried to get Gervais fired from the gig for telling the wrong jokes, hated the monologue.
He's not reading the room; he's reacting to whatever he perceives to be the truth.
Yes, he ignored the tiny crowd in front of him and addressed everyone who has had enough of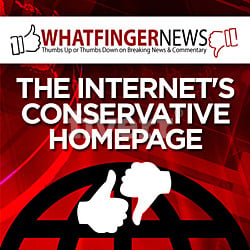 Hollywood hypocrisy. Imagine being aghast at that. And aren't comedians supposed to be truth tellers? When the truth is inconvenient, then it's "problematic," apparently.
RELATED: 7 Amazing Quotes from Free Speech Hero Ricky Gervais
The far-left Slate.com called Gervais' shining moment, the one that had Hollywood jaws dropping in the venue, a "swing and a miss." Really.
So if you do win an award tonight don't use it as a platform to make a political speech. You're in no position to lecture the public, about anything. You know nothing about the real world. Most of you spent less time in school than Greta Thunberg. So, if you win, come up, accept your little award, thank your agent and your god, and fuck off.
Joaquin Phoenix indirectly picked up Gervais' baton later in the show. The "Joker" star implored his fellow actors to stop taking all those private jets and actually live as green as they talk.
Gervais couldn't have said it any better.
The LA Times' review of Gervais' performance proved almost as funny as the monologue itself.
The last thing anyone needed was for the smirking master of ceremonies to reprimand them for having hope, or taunt the room for trying to use their influence to change things for the better.
Naturally, the author cheered on Michelle Williams for advocating abortion rights in her speech. Had the actress given a pro-life address, which captures the thoughts of many, many Americans, speech, though, that would be different because there's no media bias at all, of course.
That our sharpest cultural commentators are comedians like Gervais who refuse to bow and scrape before the gods of wokeness should tell you something about the corruption and failure of our elites. https://t.co/ItMYRYgTZk

— John Daniel Davidson (@johnddavidson) January 6, 2020
Perhaps Hollywood and those who cover the industry are maddest about one thing missing from Gervais' monologue.
President Donald Trump.
The comic didn't mention him or how his administration successfully took out an international terrorist with the blood of so many people on his hands.
That fact alone proved the bravest part of a very brave performance.
RELATED: Trump Broke These Hollywood Stars
Year after year, show after show, stars mock roughly half of America without a care in the world. They wag their fingers at the audience, knowing the media has their backs.
Gervais is no MAGA fan, but for one glorious night he fought back like a certain president at a campaign rally.