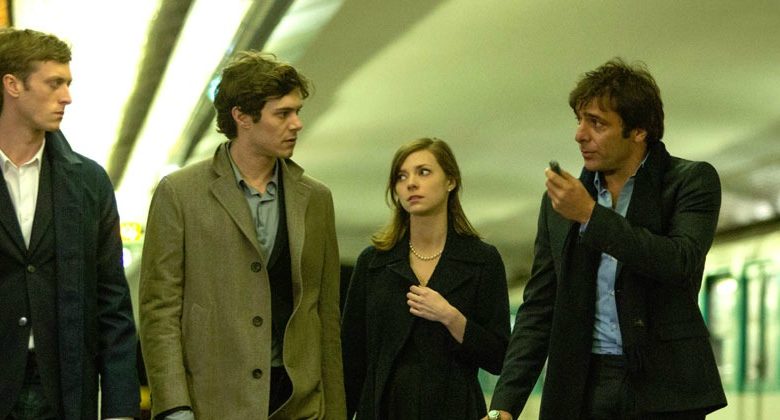 The urbane wit behind "Metropolitan," one of the most rewarding indies of the early 1990s, hasn't been himself in recent years.
Follow-up films like "Barcelona," "The Last Days of Disco" and especially 2011's "Damsels in Distress" revealed a diminished auteur, someone who still dazzled us but never equaled that early effort.
"The Cosmopolitans," his half-hour comedy contribution to Amazon's third round of pilots, connects to his early greatness. The tale of American ex-pats in Paris struggling with love and cultural expectations is whipsmart funny, sad and truthful.
With less than 30 minutes Stillman establishes bold new characters while keeping his voice so very much intact. You could watch 10 seconds picked at random and know, without doubt, he was the mind behind it. That's rare today, something one could say about only a handful of auteurs – Wes Anderson comes to mind.
The ensemble comedy stars Adam Brody, Carrie MacLemore and Chloe Sevigny, all of whom previously worked on Stillman features. It's more of the Stillman same – expansive banter about culture, romance and social pecking orders, all delivered in a style that only vaguely resembles actual interactions. It's an alternate world where everyone speaks in witticisms and truth-revealing morsels, like a mirror image of reality TV.
It's also droll in the best sense of the world, stained with a melancholy that deserves more exploration and filled with laugh out loud retorts.
Filmed in Paris, "The Cosmopolitans" doesn't gin up story arcs to reel us in. Still, who wouldn't want more of Fritz (Freddy Asblom), the city's party maestro whose baby face belies his societal footprint?
Amazon isn't guaranteeing "The Cosmopolitans" will move on past this first, remarkable episode. That's up to the public, part of the company's unique approach to pilot season. If a show gets enough viewer support the company will order more episodes. What a shame if Stillman's latest effort doesn't march on. If that's the case the people may have moved on from the director's singular style.
DID YOU KNOW: Whit Stillman loved The New Republic magazine so much he put its logo on his high school yearbook page. Years later, he worked for a conservative publication later known as The American Spectator.