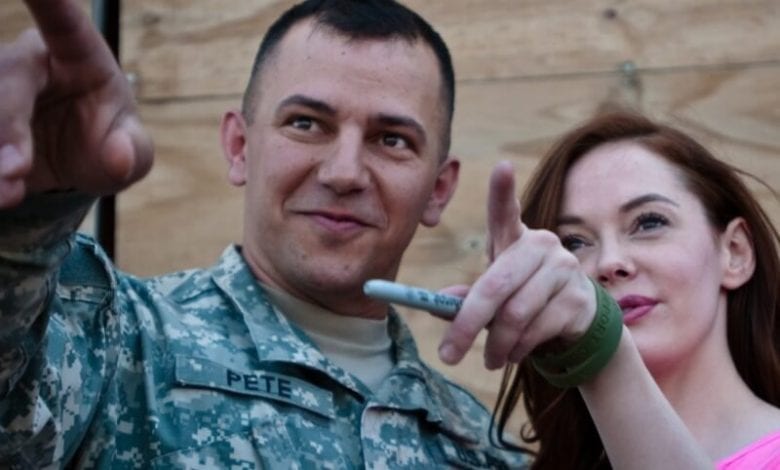 Actress Rose McGowan wins the "Hot Take of 2020" award, and that's no compliment.
The "Charmed" alum, a key player in the move to boot accused rapist Harvey Weinstein from Hollywood, weighed in on the Trump administration's killing of Iranian military Gen. Qassim Soleimani.
The drone strike certainly has political ramifications. It's healthy to debate what happens next, either escalation or calm. No one knows for sure.
McGowan's reaction tracked a different path, one that drew enormous scorn on social media.
Dear #Iran, The USA has disrespected your country, your flag, your people. 52% of us humbly apologize. We want peace with your nation. We are being held hostage by a terrorist regime. We do not know how to escape. Please do not kill us. #Soleimani pic.twitter.com/YE54CqGCdr

— rose mcgowan (@rosemcgowan) January 3, 2020
The responses have been swift, brutal and completely justified. Here are nine such Tweets:

Visit a VA Hospital to see the number of service men who lost limbs due to Soleimani

— Glenn Amurgis (@gamurgis) January 3, 2020
Hey Rose, If Iran is so great, you should go hang out there in the EXACT OUTFIT you're wearing in your profile picture and let us all know how it goes.

— Tim Young (@TimRunsHisMouth) January 3, 2020
— neontaster (@neontaster) January 3, 2020
The Iranian people hate their government. They are jailing women for removing their hijabs. You should probably sit this one out.

— GOP Pouncer (@Mellecon) January 3, 2020
Dear Rose as a member of the "me too" movement I would think you'd be standing with your Iranian sisters who've suffered horrific abuse, rape, torture, murder and the loss of freedom to be who they want, wear what they want, marry whom they want. U don't stand w/ppl of Iran.

— Sleepy Cat (@SleepyCatSleeps) January 3, 2020
"Please do not kill us." – And that sums up how the Democrats deal with Islamic fundamentalists.

— Mark Tapson (@MarkTapson) January 3, 2020
That's some pretty sweet freedom of speech you're enjoying as a hostage under a terrorists regime.

— Dawn (@aurora_g96) January 3, 2020
Iranian civil rights activist facing prison sentence for removing hijab talks about longing for freedom.https://t.co/NhGM8ZDups

— Chad Felix Greene (@chadfelixg) January 3, 2020
Actresses Against Freedom 2020 https://t.co/ifOrdSP8J0

— Nick Searcy, REVERED LEADER & FILM & TV STAR (@yesnicksearcy) January 3, 2020