Interviews
Disabilities Make This Theatre Shine Brighter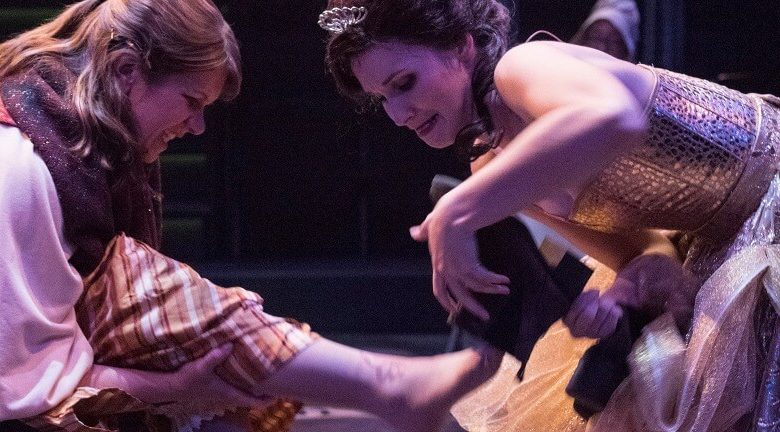 Some audience members might approach The Phamaly Theatre Company with skepticism.
The Denver-based troupe exclusively employs actors with a range of disabilities, from neurological disorders to partial paralysis.
Regan Linton, the company's artistic director, felt that way at first.
The word "disabled" comes with plenty of emotional weight, says Linton, whose 2002 car accident left her paralyzed from the waist down. The first time Linton took in a Phamaly Theatre production, though, erased any doubts.
"This isn't a pity party," Linton says.
Phamaly Theatre, a partner with the Denver Center for the Performing Arts, offers large-scale versions of "Evita," "Annie" and other classic productions. The theatre's creative team embraces their actors' challenges, adapting parts to align with their gifts.
"Our perspective can be an asset," she says. "A lot of our performers feel their disabilities are something they have to deny or get around. We believe it can be part of your success."
Arts District: Phamaly Theatre Company
One Phamaly production featured a witch who walked with a cane. So the show had her casting spells with the walking aid. Later, when the witch shed her ugly exterior, she emerged with a "bedazzled" cane in hand.
"It's an opportunity for creativity," she says of such adjustments.
The unconventional witch is but a sample of how Phamaly shows tweak story elements to align with the talent.
"We cast [actors] in a way that fits with their communication [level]. It takes forethought and planning. It takes knowing the individual," she says.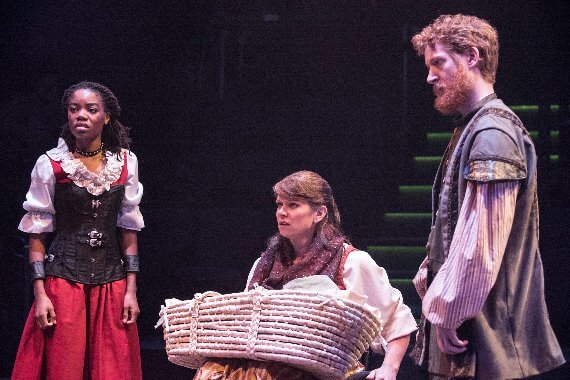 It still takes courage to hit the stage with a disability. Linton studied theater prior to her accident and remembers returning to her craft for the first time.
"I was hesitant to roll on stage," she recalls. "I was coming out as disabled."
Her first few minutes on stage found her alongside a performer with memory challenges who missed a line. That didn't slow him down. Nor did it rob the joy from his performance.
"That's what matters. We get caught up in all the minutiae. From that point on I was a whole-hearted believer," she says.
RELATED: This Is an Immersive Theater Actor's Biggest Challenge
Linton's accident had a profound impact in more than the expected ways. As a teen she struggled to accept who she was.
"I was constantly running away from myself," she says. "After my injury, from a body image perspective and an identity perspective, I said, 'oh, I am what I am. There's no changing this.' I might as well embrace that."
"How do I throw myself into who I am? That's been my greatest artistic opportunity, just solidifying who I am as Regan and not trying to change that," adds Linton, who has performed with the Oregon Shakespeare Festival (the first rep acting company member to use a wheelchair), La Jolla Playhouse and the Big-I in Osaka, Japan.
That realization often happens to older, more established actors, she says. Many of the Phamaly performers faced serious trauma earlier in life. That profoundly impacted how they view themselves.
"When you see our actors there's a level of vulnerability and authenticity that's inescapable," says Linton, the only wheelchair user to lead a major U.S.-based theater group.
The Disability Etiquette Video with Regan Linton
Linton went Hollywood for a spell, hoping to find work within the film and TV industry prior to her Phamaly duties.
"If you're different in L.A., not just that you're still beautiful but have a slightly different nose … if you use a wheelchair, if you have a different gait, they're not ready for that," she says without bitterness. "They're stuck in the mold of what they've always done."
She sees some progress within the industry regarding actors with disabilities, but more work remains to be done.
That doesn't mean she's on board with the strict casting rules facing Hollywood today. A recent example had A-list star Scarlett Johansson quit a role in "Rub and Tug" where she would have played a trans character.
RELATED: New Play 'Human Error' Tweaks Both Liberals, Conservatives
A similar kerfuffle occurred last year when a disability organization complained Alec Baldwin shouldn't have played a sightless lead character in the indie feature "Blind."
"It's Alec Baldwin, for God's sake," she says. "You're not going to find a blind actor of that stature, but he's not the only person in that movie. Where are the other places you can bring in a blind actor?"
Progress, she notes, doesn't demand firing an actor who brings both talent and star appeal to a production.
"There are other ways of representing a population. It takes thinking beyond [casting] just the one role … what about the neighbor, the best friend or the store clerk?" she asks.
---
The Phamaly Theatre Company's production of "Harvey" runs from Oct. 18 through Nov. 11 at The Olin Hotel in Denver. Please visit the company's official site for tickets and more information.