Uncategorized
7 Huge Questions Remain Following 'The Hunt's' Demise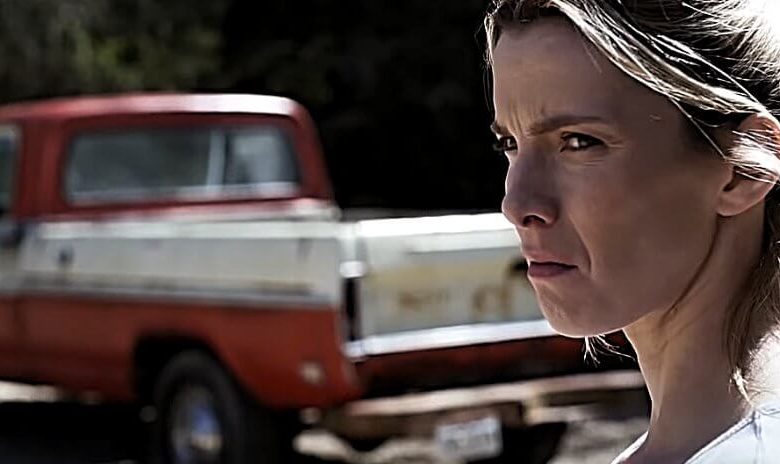 We may never know how inflammatory "The Hunt" truly is.
Or was.
Universal just yanked "The Hunt" from its Sept. 27 release date without a syllable about its future. The satire, according to The Hollywood Reporter, followed a group of liberal elites literally hunting down Red State Americans, or Deplorables, to the death.
Here's the official studio statement:
"While Universal Pictures had already paused the marketing campaign for The Hunt, after thoughtful consideration, the studio has decided to cancel our plans to release the film," the studio said in Saturday's statement. "We stand by our filmmakers and will continue to distribute films in partnership with bold and visionary creators, like those associated with this satirical social thriller, but we understand that now is not the right time to release this film."
The hypocrisy embedded in those few sentences is stunning. Let's move on to a larger issue. The film's sudden, shocking cancellation leaves more questions than answers. Consider …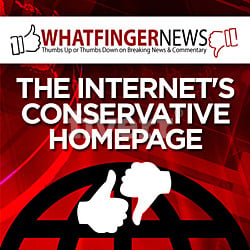 Just What's in the Film, Exactly?
Could Blumhouse Productions, led by an ardent anti-Trumper, uncork a thriller where the Deplorables are the heroes? The trailer suggests just that. So does the stalker/prey blueprint of past Hollywood films. No critics got the chance to screen the film, and the studio behind it hasn't said much about the actual content.
What Were They Thinking?
Part of the media spin surrounding the cancellation ties "The Hunt" to the recent mass shootings in El Paso, Texas and Dayton, Ohio. That's nonsense. Hollywood religiously cranks out violent, gun-happy films regardless of the headlines du jour. Any fears that on-screen violence could impact all of our lives is similarly discarded as an issue.
This month's "Ready or Not" release offers plenty of twisted, violent content, served up for laughs, no less. And no one is saying a word about it.
READY OR NOT Trailer (2019) Samara Weaving, Andie MacDowell, Horror Movie
Plus, the uber-violent "John Wick: Chapter 3 – Parabellum" hit theaters just a few short weeks ago sans complaint.
The fury between Red and Blue State U.S.A. is red hot at the moment, but it was similarly on fire a year ago. Two years ago, too. Heck, it's been ugly for quite some time. Did Blumhouse think a film where the two sides try to violently kill each other was a fine idea? Really? Who signed off on that pitch?
Will Jason Blum Defend His Own Film?
He's one of Hollywood's most prolific players. His films include the "Purge" series, the "Insidious" franchise and "Get Out." Blum projects make serious coin, in part because he wisely keeps his budgets as low as feasible.
In short, he's one of the industry's most influential players. Will he stay mum about his film? Is he aghast that Universal folded so quickly, without a chance to defend its art? Stay tuned.
Will Hollywood Stars Rally … or Stay Silent?
Today's stars have never been more political, more vocal. So what happens now? Will celebrities rage against art being denied a public hearing? Will they fear their own projects could be next, assuming the work tackles incendiary topics? Will comedians steer clear of the subject, fearing repercussions?
Is This Another Sign of Hollywood Buckling to the PC Mob?
Scarlett Johansson, the most bankable actress on the planet, blinked not once but twice after running afoul of the PC Police. It's part of a disturbing trend where Hollywood talent retreats when the Social Justice types criticize them.
Is this another example of that trend? Or is something deeper, more profound, at work?
What If The Hollywood Reporter Got It Wrong?
Fake News rules in 2019, no doubt. So, while THR is a reputable media outlet, it isn't immune to mistakes. No outlet is. Could they have perused an older version of "The Hunt's" script? Might a newer version be less inflammatory? Universal, the studio behind the film, never disputed the story's accuracy. Then again the studio has remained mostly mum about the matter until now.
Is this an example of corporate PR gone awry?
Will 'The Hunt' Ever Be Released?
Some movies disappear down the memory hole. Disney's "Song of the South" remains M.I.A. due to its racially charged content. The TV miniseries "The Path to 9/11" aired only once before Team Disney decided to bury it so deep it couldn't be found anywhere.
Louis C.K.'s 2017 film "I Love You, Daddy" got yanked from the release calendar following the comic's confession he sexually pleasured himself in front of several unsuspecting women.
I Love You, Daddy Trailer #1 (2017) | Movieclips Indie
It hasn't been seen since. Will "The Hunt" suffer a similar fate?