Industry News
Opinion
'Purple Hearts' Heals While Biden Stirs Up Hate, Division
President's attack on 70 million Trump voters no match for Netflix's healing hit film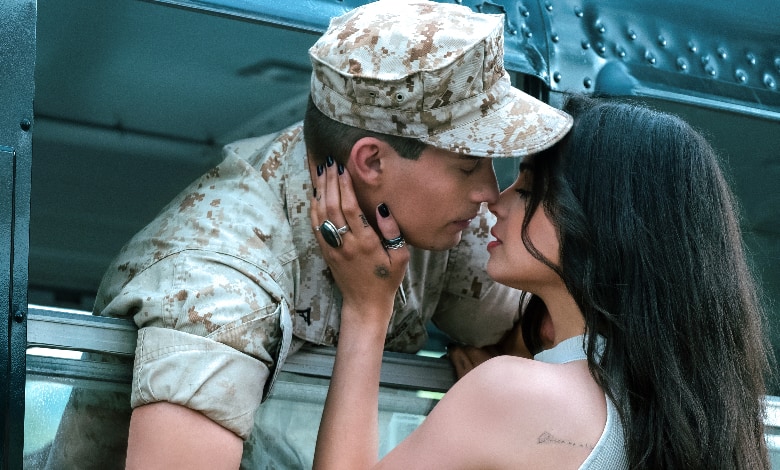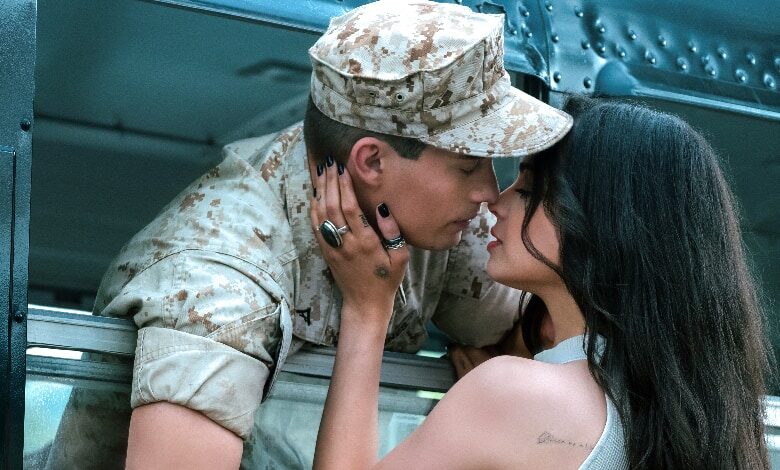 Making a splash on Netflix isn't easy.
The streaming giant throws millions at star-studded films like "The Adam Project," "The Gray Man" and "Red Notice." That approach often buries smaller titles that lack A-list casts or brand recognition.
"Purple Hearts" defied those odds, standing tall against the mightiest Netflix originals.
Purple Hearts | Official Trailer | Netflix
The drama follows the unlikely romance between a conservative U.S. Marine (Nicholas Galitzine) and a progressive singer (Sofia Carson). The pair marry to help Carson's character secure diabetes medication, their differences receding as true love blooms.
The film is now the seventh most-watched Netflix original. The Wrap reports the movie generated 220 million hours viewed in under a month. That's better than "The Irishman," director Martin Scorsese's celebrated 2019 film featuring Robert De Niro, Al Pacino and Joe Pesci.
"Purple Hearts'" success says something profound about America in 2022. We may bicker, and worse, on social media, but we're hungry for a story showing how our differences aren't enough to shelve the American experiment.
Now, compare that to the divisive rhetoric flowing from 1600 Pennsylvania Ave. NW.
Biden calls MAGA Republicans 'semi-fascists'
President Joe Biden discarded his unity pledge early into his presidency, and he's grown progressively nastier over time. He's declared unofficial war against the Republican party in recent weeks, dubbing so-called MAGA Republicans "semi-fascist."
The White House's press arm confirms Biden's tone.
A reporter asks if Biden thinks "folks sitting at home" are "threats to Democracy" or if it's only "Republican leadership."

Jean-Pierre: "It's not just Republican leadership." pic.twitter.com/zmF8mSazMI

— Washington Free Beacon (@FreeBeacon) August 31, 2022
Biden isn't the only one rejecting the "Purple Hearts" model.
The movie earned the wrath of online progressives for humanizing the conservative soldier. They also decried a scene where a fellow soldier offers a crude toast in the presence of the main characters.
"This one is to life, love and hunting down some goddamn Arabs, baby!"
The line is offensive, no doubt, but it captures the rough nature of the combat mindset. It's also a tell on how soldiers adjust their thinking to process killing others on the battlefield.
It's a sharp-elbowed moment that underlines the character arcs in progress.
The film also got skewered by professional critics. They gave the film a 29 percent "rotten" rating, while general audiences were far more kind (70 percent "fresh").
RELATED: CAN WOKE HOLLYWOOD SURVIVE BIDEN'S RECESSION
Based on the 2017 Tess Wakefield novel, "Purple Hearts" stands out in a crowded, and often divisive, marketplace. Few films attempt to heal the fissure separating Red and Blue state USA.
Late night television brims with angry rhetoric and "clapter" meant to alienate conservative viewers.
Projects that suggest the human capacity to grow beyond hate, including "The Best of Enemies," "Green Book" and "Skin," are pummeled by critics.
Some cite the films' healing nature in their critiques.
RELATED: FIVE WAYS HOLLYWOOD CAN HEAL A DIVIDED NATION
The team behind "Purple Hearts," like the film itself, took the high road rather than antagonize critics. Director Elizabeth Allen Rosenbaum has focused on the positive reactions to the film but has acknowledged the criticism.
"I hope that people understand that in order for characters to grow, they need to be flawed in the beginning. So we very much intentionally created two characters that had been bred to hate each other….They are flawed at the beginning and that was intentional. In order for the red heart and the blue heart to kind of turn purple, you have to have them be kind of extreme. Some of the people that they're surrounded with are even more flawed than they are."
"Purple Hearts" arrives at a fortuitous time in American culture. Not only is the Commander in Chief picking fights with half the country, Leftists are demanding one-party rule across the nation.
How else to describe the outrage "Euphoria" star Sydney Sweeney faced when it appeared that members of her family were conservative?
Sydney Sweeney's Hoedown Party for Mom Branded Right-Wing, MAGA-Leaning | TMZ TV
Or consider how illegal protests against conservative Supreme Court justices get ignored by the Biden Justice Department.
The passion for "Purple Hearts" is real and comforting, but it's still just a movie.
In the real world, President Biden is about to double down on his MAGA-themed attacks in a speech about the nation's "soul." Meanwhile, his approval ratings are sinking anew. Just a few weeks ago major media outlets were fantasizing about a 2024 Democratic campaign minus Biden.
Will his ratings sink further the more he leans into calling half the country "semi-fascist," or worse? Or will he realize Americans could use more "Purple Hearts" and less test-marketed MAGA partisanship?
Maybe Biden should use one of his many vacation days to watch "Purple Hearts" and take some notes. At the very least he should read the director's comments. She's not the president, but she doesn't just give lip service to unifying the nation.
She's doing more about it than Biden. And it's not even close.