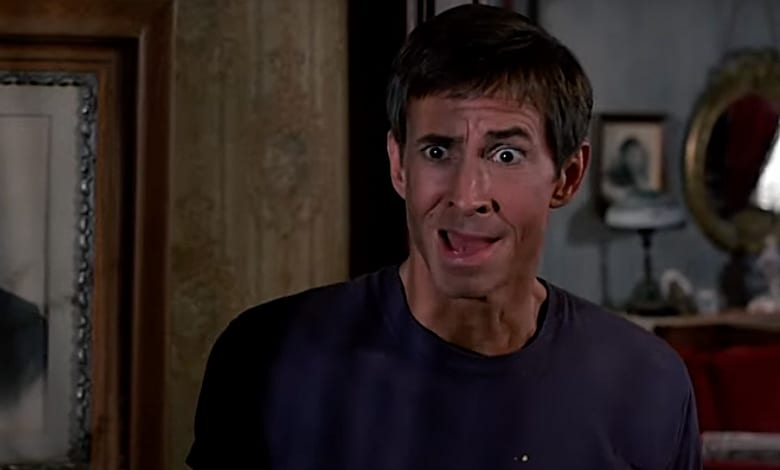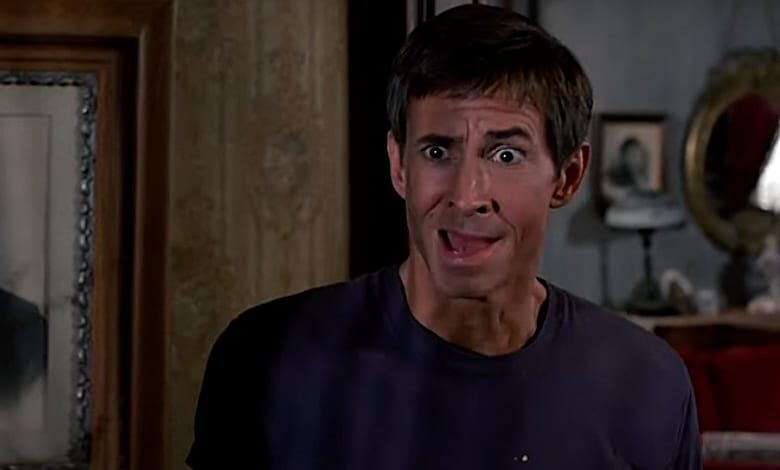 Richard Franklin's "Psycho II" only steps wrong once, and it's in the very first scene.
After the Universal Studios logo slowly goes a full rotation, we see the shower sequence from Alfred Hitchcock's "Psycho" (1960) in its entirety, followed by the opening credits. The problem with this opening is that it doesn't properly set up the story for newcomers.
If the need was to address the prior film from the start, it should have begun with the very last scene of "Psycho" ("why, I wouldn't hurt a fly…"), establishing the broken mind of serial killer Norman Bates, played by the extraordinary Anthony Perkins.
Instead, having the legendary shower scene as our introduction speaks more to audience familiarity with the original film than building a proper beginning. Since Hitchcock's camera spins around after the murder and goes for a close-up of an envelope, there's no context and, therefore, the impact of what's in the envelope is lost when the scene itself is shown taken out of its place in the narrative.
Nevertheless, once "Psycho II" steps away from the original, sets its own story in motion and establishes that it's paying genuine homage but not mimicking Hitchcock, it reveals itself to be a spectacular sequel.
Psycho II (1983) Official Trailer - Anthony Perkins, Vera Miles Movie HD
Bates, played by the irreplicable Anthony Perkins, has been let out of a mental institution, due to "budget cuts." Also, Bates has the sympathetic Dr. Raymond (well played by Robert Loggia) who believes his patient is ready to rejoin society after 22-years of rehabilitation.
Norman's return to the world he last saw in 1960 begins with him being dropped off at the infamous Bates Motel, where he committed his brutal crimes. It seems like a stretch, placing Bates back to the scene of the crime immediately after he's set free, but an uneasy stolen look from Dr. Raymond suggests that even he, correctly, has misgivings about Norman Bates' homecoming.
The angry presence of Lila Loomis (a great turn by Vera Miles), a survivor of Norman's prior rampage, rattles Bates. So does the sleazy new Bates Motel manager (Dennis Franz, gloriously sleazy), who has turned Norman's family business into a disreputable establishment.
Psycho II (1983) - Harassed at the Diner Scene (1/10) | Movieclips
Mary, a new friend from Bates' diner job, played by Meg Tilly, gives Norman an odd but understandable form of comfort. He asks her to stay with him at his house, not for sex but because he's afraid of being left alone. Mary obliges, and it's around that time in which Norman's Mother, long believed to be dead, is still alive and haunting the Bates Motel.
A surprise hit during the summer of 1983, despite a mixed reception from critics (who either cried foul at the film's existence or begrudgingly admitting the second "Psycho" was actually good). "Psycho II" was mostly criticized for its violence and it's a fair observation, since Tom Holland's screenplay is mostly a riveting whodunit, with jolts of ultraviolence in the third act.
Many accused Franklin of giving into teen slasher movie trends at the time, when this is actually in line with how Hitchcock used violence as a storytelling device in the first film: the jolting gore here has a purpose and means to impact audiences every bit as viscerally as the shower scene or staircase murder in "Psycho."
Psycho II (1983) - It's Starting Again Scene (3/10) | Movieclips
Perkins is so wonderful here; he manages to be tremendously eerie in moments of absolute stillness. Sometimes his smile conveys awkward warmth, while at other times, it's a thin attempt to mask unraveling sanity.
Tilly gave performances of dramatic heft afterward (like "Agnes of God" and "Valmont") but her endearing work here is still my favorite role she's played. Her final scenes may be seen as justice to some, but I found it heartbreaking, like much of "Psycho II."
The clever angle of Holland's screenplay is whether Bates was ever truly healed and if all of that can be undone if he believes his Mother can still influence him.
Franklin's own journey as a Hitchcock protégé made him an unexpectedly ideal candidate to take on this lofty but unenviable assignment. While Franklin's impressive B-movie "Patrick" (1978) and his accomplished, exciting "Road Games" (1981) indicated his strength as a filmmaker, "Psycho II" is the late filmmaker's best film.
RELATED: 'Inside Psycho' – It's Not What You Think
Attentive viewers will note the presence of Hitchcock's silhouette in one scene, as well as Franklin's own Hitchcockian cameo (he's briefly seen playing an arcade game at the diner where Norman works).
The final scene is incredible, both in the way it offers a new perspective on the Bates family tree and in the unexpected moment that follows. I won't describe any of it but will say Holland concluded his clever tale with a jolt that truly matches the best of Hitchcock.
In a decade full of horror movie sequels that failed to connect with their second chapters (everything from "Halloween II" to "Friday the 13th Part 2" to "A Nightmare on Elm St. Part 2"), here's an unlikely success of a sequel, which arrived a whopping 22-years later, isn't a xerox of the first film or its basic concept and is both a worthy new installment and an example of superior genre craftsmanship.
Anthony Perkins, Vera Miles, and THE HOUSE came back for PSYCHO II! Watch this amazing behind the scenes featurette on the P2 set! pic.twitter.com/MoUog46XqX

— FANGORIA (@FANGORIA) June 3, 2018
The success of "Psycho II" inevitably led to the Perkins-directed "Psycho III" (1986), a failed (and laughable) Bud Cort/Lori Petty-led TV pilot for "Bates Motel" (1987), the made for Showtime "Psycho IV: The Beginning" (1990), Gus Van Sant's infamous and fascinating remake of "Psycho" (1998) and, a franchise redeemer, the elegantly crafted and beautifully acted "Bates Motel" series, that aired on A&E from 2013-2017.
Clearly, we're not done with Norman, his motel and especially not his Mother.
"Psycho II" tapped into our ongoing fascination with Bates and found new life in the unfinished business of his rehabilitation. It's one of the best horror films of the 1980s, a surprisingly rich and dynamically made thriller that no less than The Master of Suspense himself would have adored.