Contributors
Opinion
Why 'Private American' Is a Modern Day 'Death Wish' [UPDATED]
Indie graphic novel addresses real-world issues like Bronson's 1974 smash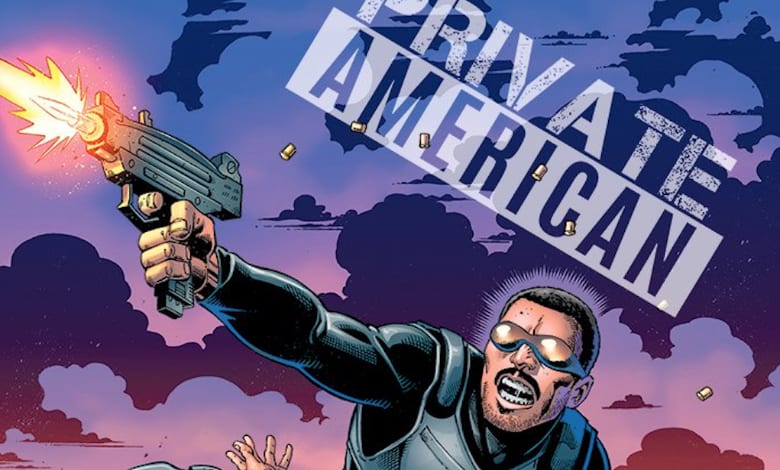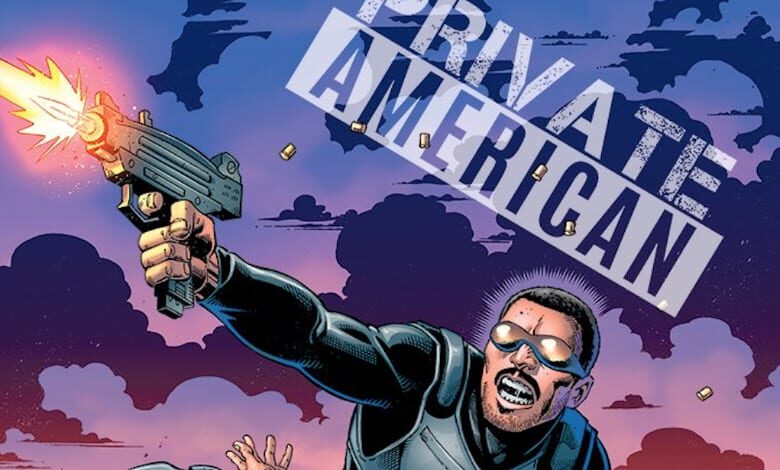 As Andrew Breitbart said, politics is downstream from culture.
Democrats understand this, thus their disastrous usurpation of the media, education and entertainment.
Poll after poll shows the top three issues of voter concern: inflation, crime and the border. "Thin Blue Line" dealt with the consequences of the Defund the Police movement. Now, "Private American" shows the disaster on the border through the eyes of veteran Marcos Zamora, a second-generation Cuban American.
You NEED to support my buddies Mike Baron and Richard Bonk on their awesome new book THE PRIVATE AMERICAN!
Support good comics!https://t.co/3WeSEb4A7l pic.twitter.com/wz7P60QmBC

— Chuck Dixon (@Dixonverse) September 30, 2022
Only 20 years ago, Hollywood understood that entertainment was job one. With leftist agenda invading everything from "Star Wars" to rom coms, those days are long gone. They scratch their heads over the success of a movie like "Top Gun: Maverick," or "13 Hours" which entertain without preaching or condemning the brave men and women who serve.
Once in a while, entertainment represents the concerns of everyday Americans. When "Death Wish" appeared in 1974, audiences stood and cheered amidst a wave of real-world violence.
Like most branches of entertainment, the left has taken over comic books. Beloved heroes have been "reimagined" as gay or bisexual. Colorist Gabe Eltaeb famously quit DC comics when they changed Superman's slogan from "truth, justice and the American way" to "truth, justice and a better tomorrow."
As a global elite seeks to erase all national identity and institute a top down, one-size-fits-all supremacy, it is more important than ever to protect our national sovereignty. No organism, neither a single cell nor a nation, can survive without protecting its borders.
When we first meet Marcos, he's on the border doling out justice to a rapist. Every girl and woman who risks her life to cross into the U.S. is raped. It's part of the price of admission. The cartels charge $7,000 per passage. Most immigrants don't have it, so they must work it off.
For men, it's drugs. For women, it's rape.
Longtime "Punisher" readers know my first goal is to entertain. There are no speeches or bumper stickers in "Thin Blue Line" or "Private American." It's solid drama from the first page.
Mike Baron's THE PRIVATE AMERICAN Comic Book
Marcos and his friend Gus understand that there's only one thing the rich and powerful fear. Bad publicity.
They record every encounter via drone. When the government wakes up to the fact that private Americans are stepping in where the government won't, they use every tool at their disposal to punish these men. But the government can't find them.
The cartels hire a hitman. On the run from the government and the cartels, Marcos and his best friend Gus find help from an unlikely source. Roland Purgamint, the mirror image of George Soros.
Support indie comics like "Private American" at the graphic novel's official web site.
UPDATE: Twitter suspended the social media account for the graphic novel, @PVTAmerican, without warning or explanation Oct. 12.
Why is Twitter trying to shut down @BloodyRedBaron & @RichardBonk11's latest crowdfunded comic @PVTAmerican? Are they upset that it shines a light on America's open #bordercrisis? pic.twitter.com/3oqs37vjFD

— Chris Braly (@chrisbraly) October 12, 2022
Mike Baron is an Eisner Award-winning book comic book writer ("The Flash," "Badger," "The Punisher") and the novelist behind the "Biker" series.