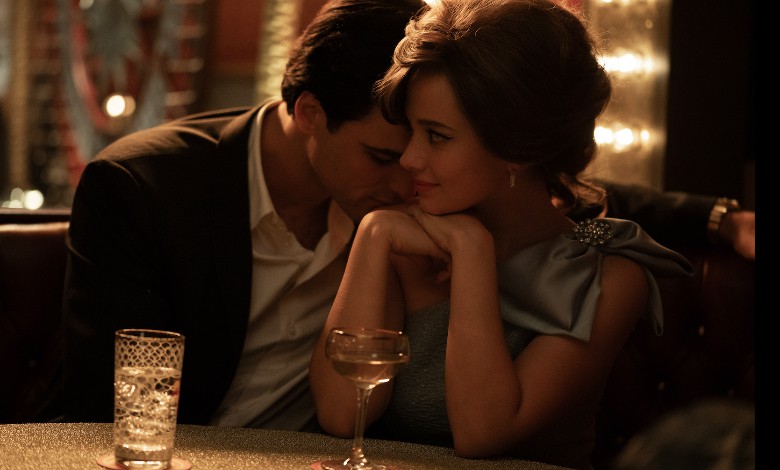 "Priscilla" is everything "Elvis" wasn't.
The Baz Luhrmann film relied on sizzle, not substance. We watched in awe as "Elvis" recreated the icon's look and sound, never bothering to reveal the man in the white jumpsuit. And Priscilla Presley? A weak subplot, at best.
Sofia Coppola's film turns "Elvis" on its head.
"Priscilla" focuses on the 14-year-old girl whose life changed the moment she met the King of Rock. It's a modest character study that ignores Presley's music and signature stage presence.
The results rarely mesmerize, but they flesh out a complicated romance in ways that should satisfy audiences, even if it's clear some details are kept off screen.
Priscilla | Official Trailer HD | A24
Priscilla Ann Beaulieu (a spot-on Cailee Spaeny) is just your average military brat pining for home in the early 1960s. She's slurping up some soda pop at a German diner when a stranger approaches.
The man represents Elvis Presley (Jacob Elordi), already a musical superstar. It seems Elvis is homesick, too, and he wouldn't mind some company from a fellow U.S. citizen … who happens to be an attractive, impressionable teen.
"Priscilla" doesn't shy away from the obvious "ick" factor – the rocker was 24 when he first laid eyes on his future bride. It massages Elvis' intentions at the same time. He repeatedly seeks permission from Priscilla's pappy and keeps their canoodling PG:13.
That doesn't answer the obvious question, one young Priscilla can't avoid.
Why would a star who could woo almost any woman on the planet pick a teenager to court, let alone marry her over the most beautiful women in Hollywood?
The answer speaks to Presley's insecurities and hunger for control at all costs. He didn't apply that thinking to his complicated ties to Colonel Tom Parker, of course. His romantic needs demanded a clay-like figure to be molded into whatever he craved at any given moment.
View this post on Instagram
One senses Priscilla Presley, who penned the memoir Coppola used for the film, pulls a few punches in a film she co-produced. Could Elvis be both dictatorial and kind, rageful and eager to make Priscilla's dreams come true?
Perhaps.
What emerges, and is the most fascinating thread in the film, is how he pulled the strings on their relationship, knowing when to punish Priscilla for being independent and how to sustain her loyalty when his ego went too far.
Gifts never hurt, be it a shaggy pup or a cherry red sports car.
"Priscilla" artfully recreates the 1960s and early 1970s, but it does so in a way that aren't showy or bold. Coppola works from a far smaller budget than "Elvis," but in almost every way that works to her advantage.
And ours.
Why Priscilla Presley Trusted Sofia Coppola to Tell Her Story in 'Priscilla'
This isn't a story about a rock star and his bride or even about Elvis' gyrating hips. It's about gender imbalances, the mores of the era and how fame can corrode an otherwise decent soul.
Elordi doesn't go for a note-by-note recreation of the King, thank goodness. He captures Elvis' vocal cadences, which is more than enough to compensate for his very tall frame – Elvis was only six feet tall while Elordi has him by five inches.
We know how this love story ends, but the resolution is one of the film's weaker elements. We need to see Priscilla realize the dream marriage was more a nightmare.
Coppola's screenplay doesn't seal that deal. Plus, poor Lisa Marie, who passed away earlier this year, barely figures into the story.
What "Priscilla" understands is the uncertainty of a young woman given everything someone her age could ever dream of, and then slowly watch it curdle before her eyes.
Spaeny effortlessly ages through the film and showcases the wonder and confusion of life under a legend's thumb. She's never less than truthful in her performance, a challenging task given how much the public considered the couple royalty adjacent then, and likely now.
HiT or Miss: "Priscilla" complements 2022's "Elvis," reframing a tortured romance with heart and context.