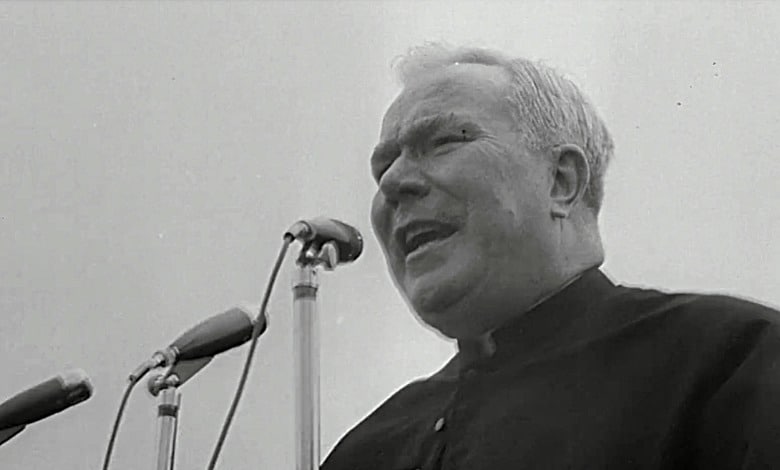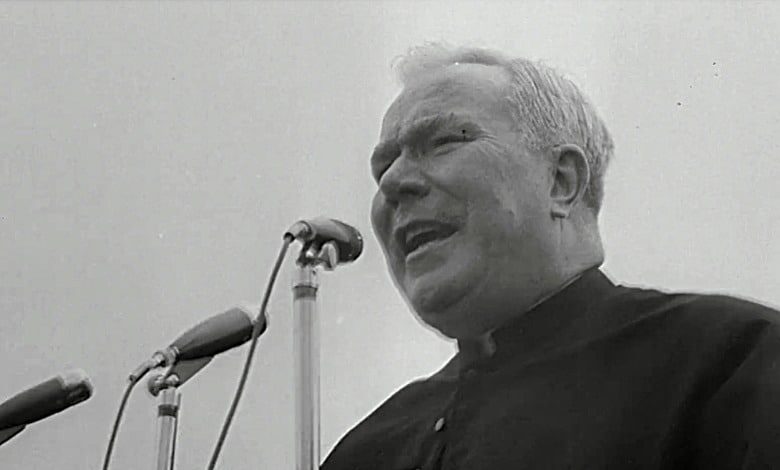 Imagine the capital A-listers of today gathering for a simple, faith-based purpose – a reminder to pray early and often.
Or, as Father Patrick Peyton famously said, "The family that prays together, stays together."
"Pray: The Story of Patrick Peyton" recalls the remarkable life and career of a priest who leveraged pop culture as well as a certain real estate mogul turned President. Father Peyton's story deserves a biopic at the very least. For now, Christians and curiosity seekers alike will rally around this slick, unabashedly sentimental ode to one of the 20th century's more intriguing figures.
PRAY: THE STORY OF PATRICK PEYTON Official Trailer #2
Young Peyton grew up in a large Irish family, but he hardly seemed like priest material. The teen Peyton had a temper, we're told, along with visions of secular wealth when he left his native land for America.
A near fatal bout of tuberculosis, and a recovery he credited to robust prayer, changed the course of his life. He dedicated himself to sharing the glories of prayer with the world, using every means at his disposal to do so.
That meant weaponizing his avuncular charm, resonant voice and knack for not taking "no" for an answer. The latter came in handy when he knocked on Hollywood's door.
And, shockingly, some of the biggest stars of the era answered.
Before long Lucille Ball, Jack Benny, Jackie Gleason, Bing Crosby, Frank Sinatra and more were spreading Father Peyton's prayerful message. Just imagine the reaction if Brad Pitt, Katy Perry or Meryl Streep used their celebrity clout to encourage prayer today.
The hot takes would be legendary … and scathing.
Father Peyton made it happen. It was a different time, of course, but his persuasive mien made it possible.
Father Patrick Peyton, C.S.C. - Going to Hollywood - A National Radio Show
Faith-based movies are maturing before our cultural eyes. Gone are the tiny production budgets and amateurish turns. The same, apparently, is proving true in the documentary space. "Pray" isn't bubbling over with razzle dazzle effects, but the quiet, persuasive visuals deserve our attention.
Director Jonathan Cipiti ("The Dating Project") finds clever ways to shape grainy film clips and long speeches alike. The tone is reverential, and unabashedly faith-friendly, but the approach suit the subject matter.
What's less appealing is the driving force behind the documentary. Family Theater Productions, which Father Peyton himself founded, produced the film. Kudos to the decades-old company for its handiwork, but a party separate from Father Peyton's legacy should have been considered, at the very least.
"Pray" frames Father Peyton's life from the most positive angles possible, but it still captures the struggles he faced along the way. His message ran into sizable headwinds in the 1970s as the culture took a cynical, secular turn. His attempt to go Hollywood via a major motion picture, director Roberto Rossellini's "The Messiah," prove a rare pop culture misstep that never got a stateside release.
Father Patrick Peyton, C.S.C., asked families to pray the Rosary – a message he took to Hollywood and around the world. Follow his journey in PRAY: THE STORY OF PATRICK PEYTON, in theaters Oct. 9 … https://t.co/pdWGukoiFz pic.twitter.com/ERM0BJYbzh

— Family Theater Prods (@FamilyTheater1) September 16, 2020
To its credit, "Pray" acknowledges how Father Peyton accepted money from the C.I.A. to battle Communism overseas. The film blames the error on naivete, but Father Peyton's anti-Communist sensibilities may have played a starring role.
Still, the film's unearthed nuggets prove fascinating, including how Father Peyton's "Rosary Rallies" drew a half million people in San Francisco, of all places.
Nothing is as unexpected as seeing a young James Dean acting in a Family Theater Production before his star's Hollywood ascent.
Equally effective are the interstitials featuring modern-day couples, including former Kansas City Royals standout Mike Sweeney, sharing how family prayer in the Father Peyton mold saved their marriages.
HiT or Miss: "Pray" is aimed squarely at Christian audiences, but its handsome production values, streamlined storytelling and charming subject make it worth a look for secular crowds, too.