Industry News
Post-Election Hollywood: America Is Racist
Stars increase the hateful rhetoric following the too-close-to-call presidential race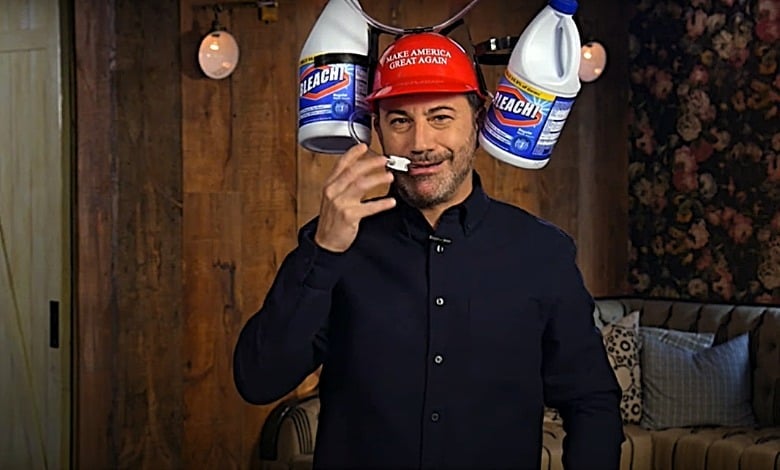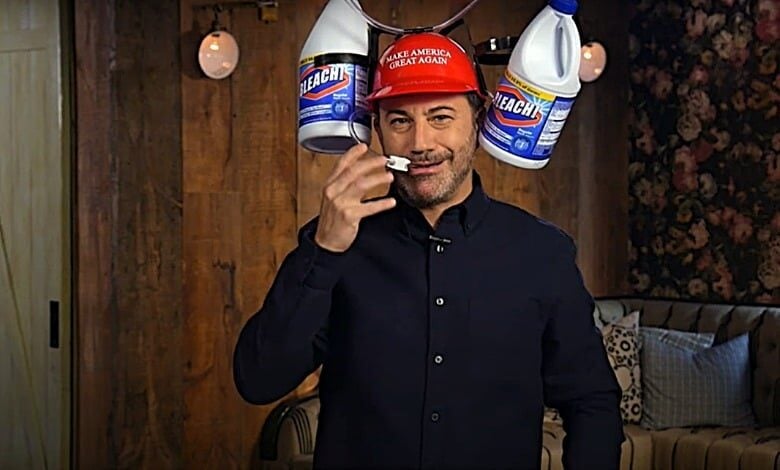 We let Hollywood down.
Americans still don't know who won the 2020 presidential election, but one thing is clear from La La Land.
The industry is very disappointed Joe Biden isn't celebrating a landslide victory. Instead, President Donald Trump enjoyed a robust boost in minority support, something few in Hollywood predicted in the runup to Election Day.
That turned what might have been a lopsided election into one that may not be settled for days, or even weeks.
Stars began mocking anyone, especially minority voters, who considered supporting Trump before Election Day. Consider how far-left comic Chelsea Handler tormented an old flame, black rapper 50 Cent, for doing just that.
Now, some stars can't contain their disappointment in the election results, even though we still don't know who the winner will be.
Jimmy Kimmel, for one, wagged his late night finger at the country this week after the election proved too close to call. The woke comedian, who previously said "riddance" to his Republican fans, shared his disappointment that Joe Biden didn't win in a walk.
Kimmel trotted out the "Fine People" hoax before sharing his bruised feelings over the election results.
What more did Trump have to do to show us that he's insane and not fit to lead this country? I feel like I overestimated the American people and I underestimated the Village People.
That's not all.
Actor John Leguizamo lashed out at Florida, led by minority voters, who thought President Trump deserved a second term.
Florida is dead to me! Let the lemmings drive their golf carts into the ocean!

— John Leguizamo (@JohnLeguizamo) November 4, 2020
"The Daily Show" took up Leguizamo's cause, creating a Death Star-like parody that obliterated the Sunshine State from space.
"Frozen" actor Josh Gad similarly slimed roughly half the country, targeting citizens who dared to disagree with his world view.
There can be two truths. Biden IS going to win this thing AND America has shown itself to be dangerously racist, pathetic and more willing to vote for hatred than their own lives. But at least we will get to fight another day. #CountAllTheVotes

— Josh Gad (@joshgad) November 4, 2020
The voice of Olaf the Snowman echoed what other stars said about the results.
"Antebellum's" Janelle Monae, who helped bail out violent protesters, shrieked at those who didn't vote for Biden.
"F*** Donald Tromp and every American citizen, celebrity, white woman, black man, ETC who supported him," she Tweeted, complete with a visual of her flipping select followers the Bird.
"Blade" star Wesley Snipes said Americans clearly don't care enough about racism. Otherwise, he argued, how could President Trump garner so much support.
Before a single vote could be counted, far-left star Bette Midler said Trump's supporters should be "covered in shame."
RELATED: Updated: Trump Broke the Following Celebrities
All of the above echoes the rhetoric we've heard ever since real estate mogul Donald Trump descended his Trump Tower escalator five years ago to announce his White House ambitions.
The "racism" charge is curious coming from Hollywood, an industry known for unfairly treating artists of color. Study after study has shown how few opportunities black and brown talent have had within the industry.
Stars sheepishly apologized for several "Oscars So White" campaigns and even changed the voting rules to attempt artistic reparations.
Yet we still hear complaints over industry racism. Consider:
Hollywood should be disappointed by their peers first before turning their fire on fellow Americans for voting against their wishes.