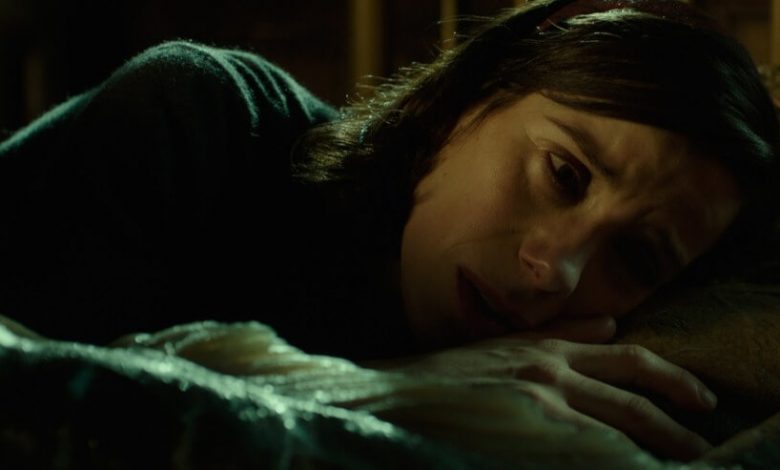 The biggest snub from this year's Academy Award nominations?
Al Gore's climate change film "An Inconvenient Sequel: Truth to Power" failed to score a Best Documentary nomination. The 2006 original, by comparison, snared the coveted trophy in that category.
Otherwise, today's Oscar news offered few surprises. Gary Oldman will fight for the Best Actor Oscar for his superlative turn in "Darkest Hour." "The Post's" Meryl Streep earned another Oscar nomination – her 21st.
"Get Out" shouldered past the Academy's aversion to horror with several key nominations, including Best Picture and Best Director (Jordan Peele).
Get Out - In Theaters This February - Official Trailer
Yet a feature from The Hollywood Reporter published earlier this month reveals the sad truth behind the Academy Awards. Politics continue to play an outsized role in deciding Oscar winners.
"Oscars: How Real-World Events Could Impact the Foreign-Language Race" forecasts one category in the annual event. The story's angle? It's all about Trump.
Anti-Trump sentiment over the so-called Muslim ban arguably powered Iran's 'The Salesman' to its 2017 Oscar, and global political fault lines could rock this year's contenders.
Wait. What about art? Acting? Storytelling?
Trump's decision to recognize Jerusalem as the capital of Israel — a move resoundingly rejected in a vote by the U.N. General Assembly — adds another twist. Will Academy voters view support for Foxtrot as tacit support for Trump's Middle East politics?
It's a similar issue with Loveless, from Russian auteur Andrey Zvyagintsev. Few in the Academy would want to be seen supporting Moscow or Vladimir Putin, especially with the ongoing investigation into possible collusion between Russia and the Trump campaign ahead of the 2016 election.
This isn't a random blog entry from a neophyte film reporter. The Hollywood Reporter stands as one of the top industry publications, if not the preeminent chronicler of film news.
So how does that impact potential Oscar winners? Did voters, still smarting from the #OscarsSoWhite meme, select more black nominees this year than usual? This year's nominees include Mary J. Blige, Octavia Spencer, Denzel Washington and "Get Out's" Daniel Kaluuya, the latter a true surprise.
And how might partisan Hollywood influence the biggest award of the year – Best Picture?
Kyle Smith of National Review fame shared the following Tweet about "The Shape of Water," which earned a robust 13 nominations.
The Shape of Water is about a mute woman, a black woman and a gay man who join forces against an evil militaristic racist on behalf of an immigrant who is being held captive and tortured.

Obviously it's about Trump. I think this is the one to beat for Best Picture.

— Kyle Smith (@rkylesmith) January 23, 2018
He's being a bit playful. He also could be on to something.
The Oscars have always been influenced by outside factors. For years if an actor or actress was "due" they stood a better chance of winning.
These days, a film's political weight is another, often significant factor in the names read aloud on Oscar night. Last year's Best Picture winner, "Moonlight," featured a young black man coming to terms with being gay. It bested "La La Land," a virtual love letter to both Los Angeles and the Hollywood musical.
Twenty years ago Oscar voters might have gone for "La La Land." Last year, at a time when the industry felt President Donald Trump looked to smite minorities and gay Americans, they chose "Moonlight."
Maybe Smith has a point.