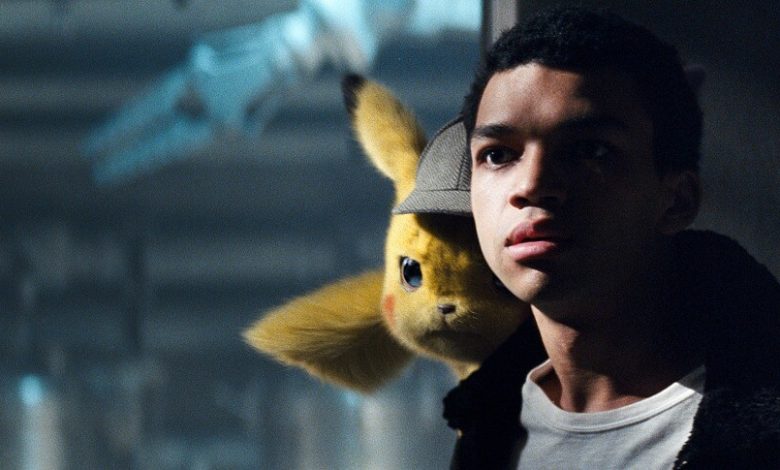 Few actors are as "on brand, all the time" as Ryan Reynolds.
He's snarky in the "Deadpool" franchise, on social media and in countless commercials. So it's not a shock he's the very best thing about "Pokémon Detective Pikachu," based on the popular TV show/cards/video games/pop culture sensation.
The film still faces a brutal obstacle, sight unseen. Movies based on video games are almost always disastrous. Yes, "Pokémon" isn't easily pigeonholed, but the "Pokémon GO" gaming app likely made this live-action romp happen.
The film itself lives up, and down, to its destiny. It's ambitious in ways we didn't expect yet as ludicrous as your average kiddie project.
POKÉMON Detective Pikachu - Official Trailer 2
Justice Smith stars as Tim, a geeky young man who just lost his father under mysterious circumstances. His detective dad died in a car crash, but not everyone is convinced it happened that way.
Tim's quest for the truth takes a zany turn when he teams up with a Pikachu (voiced by Reynolds). The film briskly establishes the fact that Pokémon and humans live together in this film universe, a la "Who Framed Roger Rabbit?" The two species coexist most peacefully in Ryme City, where the bulk of the film's action takes place.
Can Pikachu help Tim find the truth about his father? More importantly, will "Pokémon Detective Pikachu" give adults anything to admire between the casual product placement?
RELATED: 'Deadpool 2' Fights Cable, Its Own Star … and the GOP
The movie ping pongs between fan service and addressing the parents in the theater. Our hero has a complex backstory, and he's nerdy without sporting glasses held together by tape. He's uneasy in his own skin, something the movie doesn't conveniently discard in the third act.
It's … refreshing.
You think you know your #Pokémon? See how your Poké-knowledge compares against the cast and crew of #DetectivePikachu! pic.twitter.com/jDAuhv53MU

— Collider Video (@ColliderVideo) May 8, 2019
Tim's complexity, along with an endless stream of Reynolds' one liners, are the chief reasons to see "Detective Pikachu." The film's action sequences punch the clock, nothing more. The mystery behind Tim's father packs only a modest wallop. And the head-scratching moments pile up quickly.
What would you expect given the source material?
This isn't like rifling through 60-plus years of Marvel Comics for the most compelling storylines to steal. The Pokemon brand can't compare to what the MCU has to offer. It's built on clever creatures who poke imaginations, young and older.
The running time ekes out to 104 minutes, when 90 would have sufficed.
The film packs an aggressively diverse cast and a plucky female sidekick (Kathryn Newton) who's main attribute is … being plucky. It's a shame we don't see more of Bill Nighy, cast as an inscrutable businessman who helped make Ryme City possible. Smith gets the bulk of the screen time, and he acquits himself nicely given the digital distractions around him.
HiT or Miss: Adults shrewd enough to lower their expectations will find some mild joy in "Pokémon Detective Pikachu." Kids weaned on these colorful characters will likely have a blast.