Industry News
Pink vs. Pink: Hypocrisy on Steroids
The far-left singer changed her tune in a New York minute regarding protests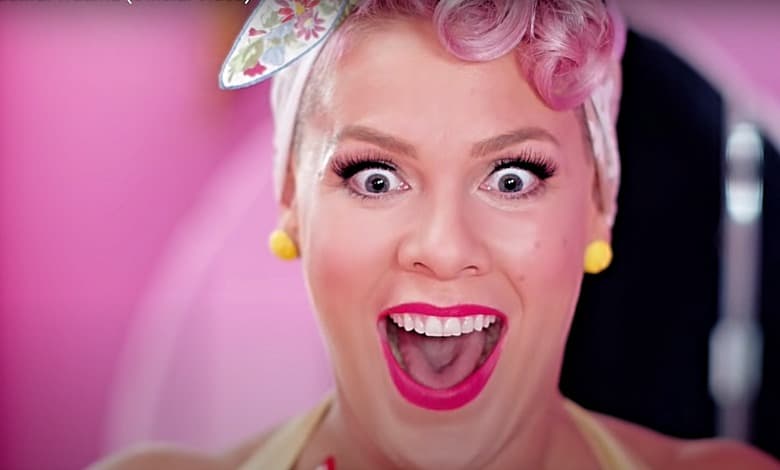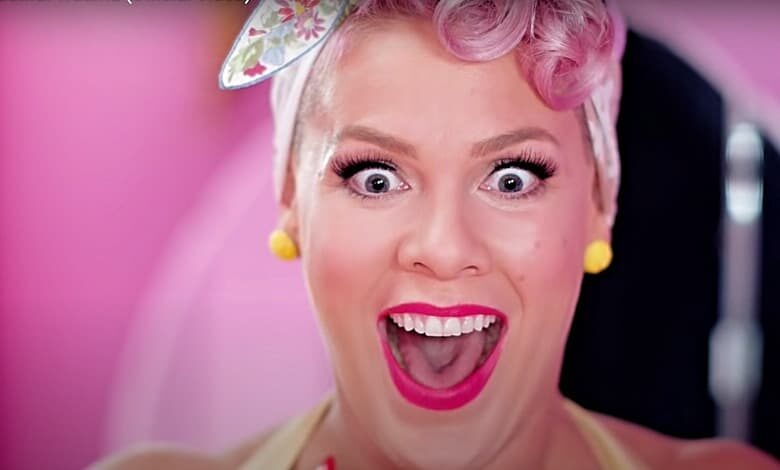 Pink isn't afraid to soar above a crowd, let alone wade into the culture wars.
The pop superstar took to the air during several high-profile appearances, from the 2019 Brit Awards to the 2014 Grammys.
P!nk - Live at The BRIT Awards 2019
She's equally bold on social media, joining the cultural conversation on any number of topics. Last year she slammed the "parenting police" after including pictures of her children on social media.
The singer vowed to stop sharing those pictures as a result.
Lately, she's using her celebrity pulpit to say two every different things at once. Only she doesn't realize she's doing just that much like some medical experts who clearly should know better.
Early in the current pandemic Pink lashed out on social media against an unlikely group. She wasn't excoriating government overreach or the World Health Organization for its duplicitous dealings. She savaged ordinary men and women eager to earn a living again.
Several states featured protesters demanding their local governments re-open society. Some protesters worried they wouldn't be able to feed their kids. Others feared the businesses they had built over years, if not decades, might perish during the lockdown.
Pink saw it differently.
She heard all the medical experts saying group protests could make COVID-19 cases spike and ranted accordingly on social media.
"Maybe we should all protest the protesters? Hand out waivers for people to sign that says if they get sick they wave [sic] their right to healthcare.then they also agree to pay hospital bills of any single person they come in contact with," the singer, who won a battle against the Chinese coronavirus herself, said. "I feel like I'm living in the movie IDIOCRACY."
That was a little more than a month ago.
Now, Pink is giving her full-throated support for the Black Lives Matters protests engulfing the country. She even took part in at least one event.
She wasn't done on her soapbox.
"How can anyone call themselves a patriot or an American if you re-elect a president that doesn't govern, respect, or represent half of our country?" Pink said in a video message earlier this week. "That's not America. That's your America. That's not America.
"So you either worship the Confederate flag, which is not our flag and never will be, or you're a hypocrite that doesn't actually understand the meaning of patriotism or what it means to be an American."
Pink isn't bothered by millions of protesters, many not wearing masks and clearly ignoring social distancing rules, supporting Black Lives Matters. She was aghast, though, at Americans who gather to protest what they see as government overreach.
The Indianapolis-based radio show "Chicks on the Right" noticed Pink's about face. Co-host Mock of "Mock & Daisy" fame called the singer "out of control and not making any sense" for her recent comments.
"She apparently thinks every Trump supporter worships the Confederate flag," Mock said before reminding listeners what the singer said about anti lockdown protests.
"Either you think that there's a right to protest about anything, even on issues with which you disagree, or you don't?" Mock added.
Pink is far from alone in the Raging Hypocrisy dept. More than 1,000 health care professionals just gave their stamp of approval for Black Lives Matters protests, ignoring the medical wisdom they've been sharing since the start of the pandemic.