Industry News
Can This Pink Floyd Feud Get Any Uglier?
New documentary pits Gilmour v. Waters again in even darker light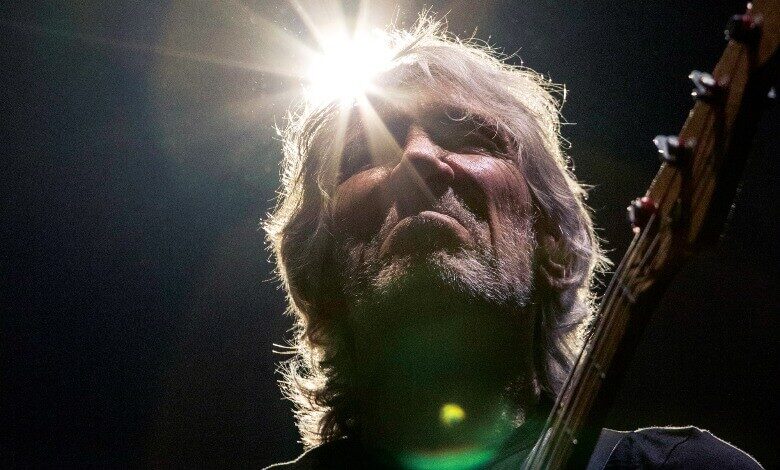 The best rock 'n' roll bands on the planet rarely get along.
For every U2, a quartet known for their off-mic harmony, there's a Beatles, Rolling Stones or Van Halen. Rock infighting is as ubiquitous as trashed hotel rooms and sexualized groupies.
Roger Daltrey and Pete Townshend can't hide their differences, but they do just that when it's time to go on stage or record a new song.
HOWARD STERN: Roger Daltrey talks about knocking out Pete Townshend at The Who rehearsal
The Pink Floyd infighting is still legendary by those measures.
David Gilmour and Roger Waters, who many perceive as the heart of the legendary band, haven't shared an amicable word in some time. They could make a fortune by putting aside their differences and reuniting for the sake of their fans (and wallets).
Not a chance.
RELATED: DIRECTOR STUMPED OVER WHY PRESS FAWNS OVER ROGER WATERS
Waters left the band in 1985, thinking his departure would mark the end of Pink Floyd given his outsized role in the group following co-founder Syd Barrett's exit. Except Gilmour and his mates carried on, angering Waters in the process.
The ensuing legal battles became the stuff of legends, but Gilmour and Waters re-teamed a time or two for major charity gigs (like London's Live 8 event in 2005).
Pink Floyd - Comfortably Numb (Recorded at Live 8)
That was then. Now, the warring ex-partners fire shots at each other via social media and press interviews.
Earlier this year, Gilmour's wife Polly Samson slammed Waters on social media for his alleged rage against the Jews.
Sadly @rogerwaters you are antisemitic to your rotten core. Also a Putin apologist and a lying, thieving, hypocritical, tax-avoiding, lip-synching,misogynistic, sick-with-envy, megalomaniac. Enough of your nonsense.

— pollysamson (@PollySamson) February 6, 2023
Waters maintains his anger is at the state of Israel and its policies, not the Jewish people.
The latest salvo proved equally personal.
Gilmour is helping promote "The Dark Side of Roger Waters," a documentary detailing the anti-Semitic allegations against Waters over the years, by spreading the news to his nearly 300K X followers.
The film report adds some new charges to back up those claims.
The Dark Side of Roger Waters
In the video, BBC journalist John Ware interviews Norbert Statchel, Waters' former saxophonist, and Bob Ezrin, the music producer who helped helm Pink Floyd's The Wall. Both men, who are Jewish, recalled experiences in which Rogers said things that were antisemitic.
The group behind the project, the Campaign Against Antisemitism, "is a volunteer-led, UK-based charity dedicated to countering antisemitism through education and zero-tolerance enforcement of the law."
Waters continually denies the anti-semitic label and carries on, touring across the globe and revisiting classing Pink Floyd material.
Waters is 80. Gilmour is 77. The rock legends are still roaring in their senior years, and they're running out of time to mend any fences before shuffling off this mortal coil.