Industry News
Opinion
Nick Offerman: 'Ted Lasso' Characters, Creators Would 'Hate' Mitt Romney
Uber-liberal 'Parks and Rec' alum shows no empathy for moderate senator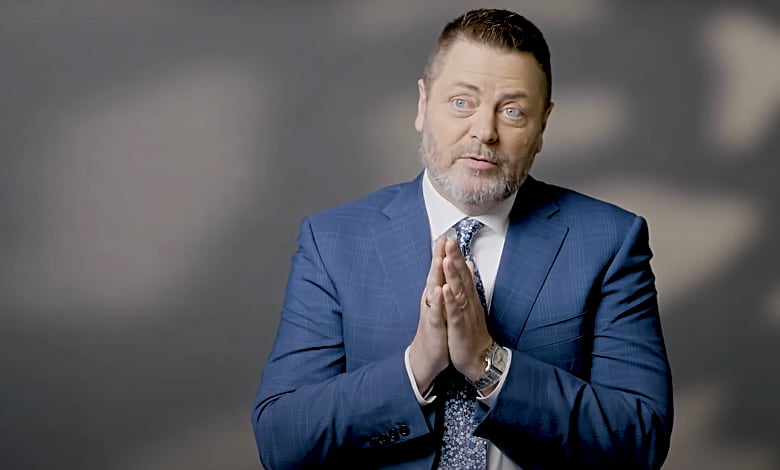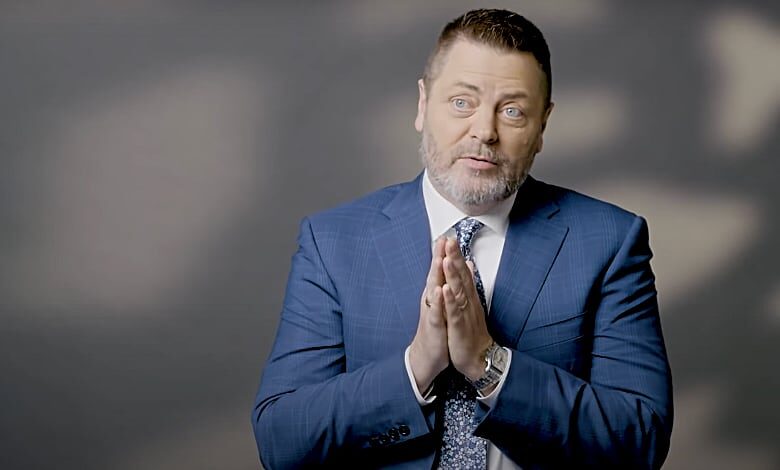 Nick Offerman's interview with The Independent is a masterclass in woke posturing.
The "Parks and Recreation" star attacks his conservative fans, needlessly corrects himself to include both genders, trashes his God-fearing hometown as irredeemably racist, hammers Fox News and mocks President Donald Trump.
Not every liberal can jam in all of the above without breaking a sweat.
Offerman does something else, too, during the conversation. He shows himself to be as bigoted as those with whom he lashes out.
The conversation is based on his new series, "Colin in Black and White." The Netflix series, a fawning look at far-left athlete Colin Kaepernick's formative years, captures a man Offerman calls a "superhero."
This "superhero," who praises Fidel Castro's policies and loathes America, just compared the NFL draft to slavery.
Offerman, who plays the young athlete's father in the series, spends part of the interview trashing his own hometown of Joliet, Ill. He speaks like a small town lad but calls his former neighbors racist, homophobic and xenophobic. Those God-fearing folk simply don't know any better, the actor says in a feint towards empathy.
Bet his next trek back home will be a tad uncomfortable.
RELATED: Vincent Gallo Mocks Comey, AOC and Kaepernick
Later in the article, either Offerman or the journalist bring up Sen. Mitt Romney's recent cosplay with fellow "maverick" Sen. Kyrsten Sinema. Both politicians give their requisite party's fits with their moderate beliefs. Neither is known for any cruelty or mud slinging, though, in the grand Trump/Pelosi tradition.
Romney, dressed as AppleTV+ character Ted Lasso, shared a light-hearted pic of their union on social media.
She's one tough cookie. pic.twitter.com/VMzPiHk5YX

— Mitt Romney (@MittRomney) October 28, 2021
Offerman was not amused.
"All those characters and all the people that created that content would hate you," says Offerman of the phenomenon more generally. The actor does, however, add that "everyone has to be allowed to like what they like."
What a huge concession.
Offerman slammed his hometown kin as bigoted, plain and simple. Are his attitudes toward anyone who leans to the right, even as gently as Romney does, much different?