Interviews
Nick Loeb: Making 'Roe v. Wade' Revealed Country's Increasing Division
The pro-life film focuses on correcting the record on the landmark 1973 decision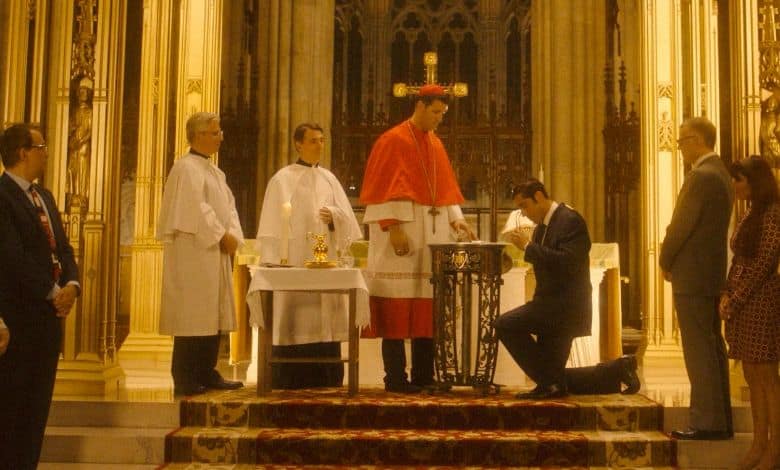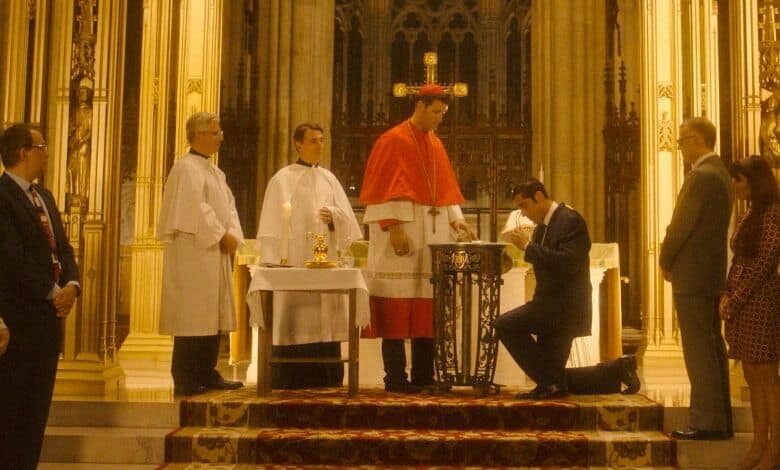 Audiences might suspect "Roe v. Wade," which sheds inconvenient truths about the abortion movement, is aimed at a pro-life demographic.
You'd be wrong, according to the film's driving force, Nick Loeb.
Trotting out a long line of crooked, pro-choice characters would "alienate that audience," Loeb says. "Most of them are not bad people … that's the audience we're hoping for."
"Roe v. Wade" finds Loeb wearing a crush of creative hats. He plays Dr. Bernard Nathanson, a pro-choice advocate who eventually had an extreme change of heart regarding abortion. His story is part of a larger canvas – the country wrestling with the Supreme Court case known as Roe v. Wade. He's also the co-writer, co-producer and co-director along with Cathy Allyn.
Roe v. Wade Movie - Official Trailer
"Our goal was not to make a, hit-you-over-the-head, preachy, faith-based movie. It's historically accurate," says Loeb, whose career consists primarily of acting in films like "Swing State" and "Den of Thieves." "I don't come from the faith world. I come from the Hollywood world."
"Roe v. Wade" boasts some heavy hitters, including Jon Voight, Robert Davi and William Forsythe ("Raising Arizona"). That didn't prevent the production from slamming into serious obstacles along the way.
A 2018 Hollywood Reporter article detailed just that, from crew members storming off the set to permits being yanked out of the blue.
At Louisiana State University, Loeb says, "we were told we were rejected due to our content, even though it will be a PG-rated film. They refused to put it in writing, but they told us on the phone it was due to content." At Tulane, where Loeb is an alum, the film shot one day, but after the school newspaper reported on the nature of the project, producers were denied a second day of shooting, according to Loeb. (Both Tulane and LSU say logistics were the problem, not the content of the movie.)
And then there was a synagogue in New Orleans that producers rented for catering and as a place for extras to hang out. "Once they found out what the film was about, they locked us out. We had to call the police so that the extras and caterers could retrieve their possessions," Loeb says.
Cast and Crew Quit During Filming of Pro-Life 'Roe v. Wade' Film
The film's VOD release coincides with Hollywood's increasing liberal tilt, from overt messaging in TV shows to films promoting progressive heroes. In that atmosphere Loeb worked extra hard to ensure the material in his movie could pass the fact checks sure to come. The production even created a web page where it backs up some of the material showcased in the movie.
"It doesn't really matter. Hollywood will come out and say, 'you lied' anyway. They've already done it to us," says Loeb, who consulted extensive research, including pro-choice material, to season the script.
Loeb gives one example of early blowback to the film.
A flashback finds Planned Parenthood founder Margaret Sanger speaking at a KKK rally in 1926. A fake picture of the event circulated on social media, which triggered the film's critics to blast the information as fake, he says.
"Margaret Sanger talked about it in her own autobiography," he says of the moment. "We shot the scenes exactly how she described it."
Planned Parenthood Removes Margaret Sanger's Name from New York Center
As a first-time director, Loeb had the privilege of putting the Oscar-winning Voight through his paces. The legend, he says, didn't disappoint.
"Jon really took this very seriously," he says of Voight playing Supreme Court Justice Warren Berger. "He came into the role extremely well-versed on the character … he was quizzing me [about him]."
A quick look at "Roe V. Wade's" cast reveals openly conservative stars like Voight, Davi and, up until recently, Stacey Dash. Looks can be deceiving, Loeb notes.
"The majority of our cast was pro-choice … the majority of conservatives in our cast were pro choice," he notes. That's part of a wider cultural trend he's spotted within the industry.
"You can actually be a Republican [in Hollywood]. They work and do well other than Voight," he says of the "Ray Donovan" alum. "What you can't be is pro Trump, and you can't be pro life."
Loeb cites "Everybody Loves Raymond" actress Patricia Heaton, who is unabashedly pro-life, as an exception.
I don't understand why pro-life people want to know if they are "welcome" to join the democrat party. Why would any civilized person want to support a barbaric platform that champions abortion for any reason through all nine months funded by taxpayers?

— Patricia Heaton (@PatriciaHeaton) February 12, 2020
Loeb understands a single movie isn't going to radically change the country's abortion views. His ambitions are more modest. He hopes center-Left Americans give the film a chance.
"It may not change someone's mind, but it will give somebody pause," he says, noting one cast member had a more direct response to appearing in the film. "She's no longer pro-choice. She still wants to be an actor in Hollywood, so I can't tell you who it is."
Loeb says his personal friend circle is filled with liberals, many of whom are pro choice. He worries how current cultural trends make those cross-ideological connections increasingly rare.
"Most of my friends voted for Joe Biden. I still talk to them. They're still my friends," he says. "Because I voted for Donald Trump a lot of people scream at me, hate me, won't speak to me."
Making "Roe v. Wade" gave Loeb both hope and pause.
"We found some closeted pro-life people [who said], 'I'm proud of what you're doing,'" he says, adding others weren't as supportive.
"One producer threatened me, 'If you make this movie my friends and I will never, ever work with you again,'" he says. "We've had both [responses]."