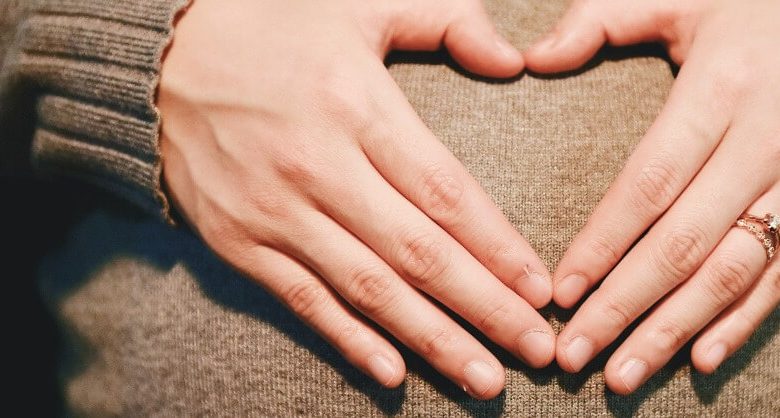 Netflix boasts far more than just buzz-worthy content.
The streaming giant enjoys enormous public goodwill. Offer a crush of high quality programming along with classic fare for a modest fee – which just jumped to $12.99/month – and patrons will sing your praises.
Better yet, Netflix is easily consumed on smart phones, tablets, streaming devices and smart TVs. Is it any wonder people connect with the brand?
"Netflix and chill" didn't enter the lexicon by accident.
It's a success story that could hit some bumps this year. Both AT&T and Disney are prepping their own streaming services, fueled by their respective content libraries
Netflix's biggest woes may be self-inflicted, though. The company is jumping head first into the Culture Wars.
Netflix faces conservative backlash over an upcoming superhero drag queen show, with nearly 20,000 signing a petition against it https://t.co/D6xTqpghO1

— Business Insider (@businessinsider) June 28, 2018
The company's leftward lurch caught Twitter nation's attention months ago. Now, its positions are moving beyond social media. Consider:
That mega production deal with former President Barack Obama
Drafting former Obama administration official Susan Rice onto its Board of Directors.
A parade of left-leaning to far-left fare – including "Patriot Act," woke Chelsea Handler projects, documentaries like "Knock Down the House" and more.
Netflix 's Chief Content Officer Ted Sarandos declaring war on Georgia for the state's new anti-abortion laws.
That last bullet point may matter most.
This isn't a content provider producing a few liberal shows. It's a company making a statement on the hottest hot-button issue of our age.
Abortion.
What was once a nonpartisan brand is morphing into something else – a very loud voice for Progressive America.
National Review's Kyle Smith analyzes Netflix's pro-choice fight from a pragmatic point of view.
"Netflix is an unusual kind of Hollywood studio in that it is spending money at a rate that would make Alexandria Ocasio-Cortez blanch," he argues before citing the twin streaming competitors heading our way. "The last thing Netflix needs is to be creating problems for itself by pulling out of Georgia and forsaking all those yummy tax subsidies."
That's why Georgia matters in the first place. The state offers incentives for Hollywood to drop by the Peach State for a spell. That directly contradicts the film industry's progressive groupthink. They promote higher taxes at every turn but flee to states with basement-level tax structures.
Smith thinks cooler heads will prevail and Netflix, along with other studios and stars, won't give up the state's alluring fiscal truths.
He could be right.
Still, this fight is going public. Netflix users are hearing the debate in real time, and some are speaking back with their wallets and purses.
I just discontinued my Netflix subscription because of the arrogant pro-kill CEO. Good riddance. #CancelNetflix

— Emily P (@egp10990) May 28, 2019
Cancelled my Netflix! I don't support Baby killers! #ProLife #BoycottNetflix #CancelNetflix if you feel the same, cancel your Netflix Acct and make sure you put the reason is because they are openly Pro-Abortion @RealDeanCain @KristySwansonXO @ksorbs @GovKemp pic.twitter.com/5yfNQ1A4uH

— Ignacio Albistu (@IggyAlbistu) May 28, 2019
Do those Tweets represent a movement or a cultural blip? We'll see.
What's clear is the damage Netflix could be doing to its image. There's plenty of liberal content out there, from specific shows to platforms like MSNBC. Much of it thrives on its own terms. HBO leans to the left, and has done so for some time. Still, it offers quality content and snares enough subscribers to make it profitable.
"The Late Show" with Stephen Colbert rules the talk show realm, in part, because the TV landscape is more fractured than during the Carson/Letterman era. A smaller, passionate audience keeps Team Colbert grinning.
Will the same be enough for a streaming giant like Netflix?
The company seems ill-prepared to alienate a large chunk of its potential audience at this point in its growth. Remember the gobs of cash it spends for original content? Add those two new competitors into the mix and the streaming wars have begun.
A contributor to Forbes.com recently argued Netflix "is not the future of TV" in a viral op-ed.
The company spent $12 billion developing original shows last year. It released 88% more original programming in 2018 than it did the previous year.
And spending on original shows and movies is expected to hit $15 billion this year …
To fund its new shows, Netflix is borrowing huge sums of debt. It currently owes creditors $10.4 billion, which is 59% more than it owed this time last year.
The problem is that no matter how much Netflix spends, it has no chance to catch up with its biggest rival…
Other voices quickly rushed in, saying those doom and gloom predictions are off the mark.
Maybe.
Few, if any, observers are mentioning the ideological elephant in the room. Netflix's progressive turn could be the game changer when it comes to its future. Ironically, neither the company nor most media outlets appear aware of the threat.
That doesn't make it any less real.