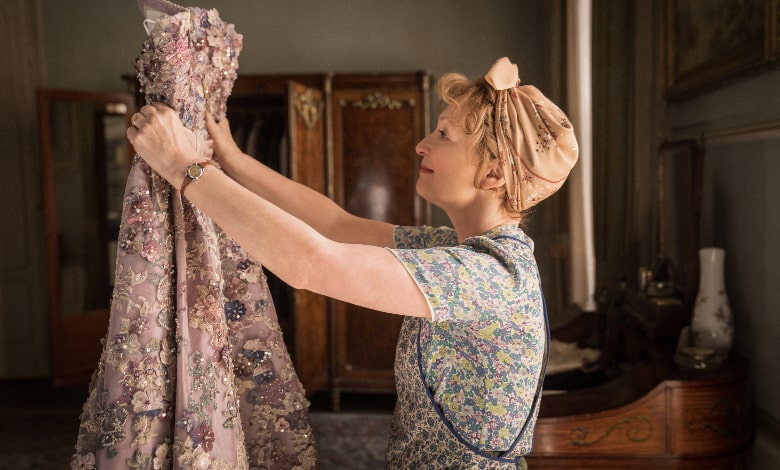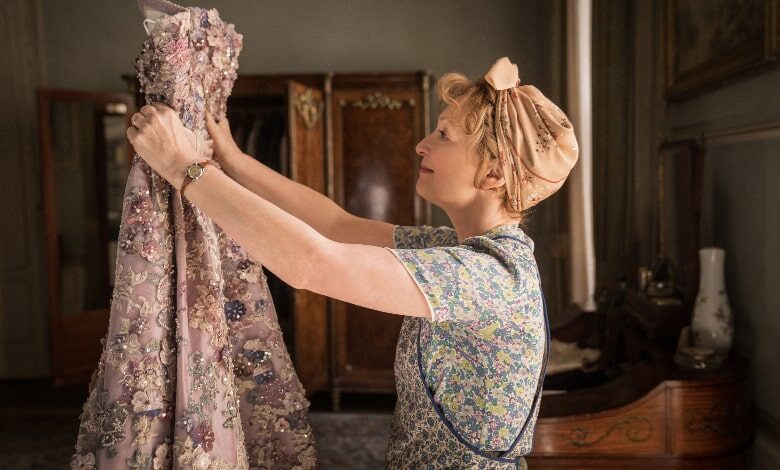 Some movies make it almost impossible to critique them.
They mean oh, so well, feature performances honed to perfection and lack the oversized ambition to fall on their face.
So goes "Mrs. Harris Goes to Paris," an indie charmer with pluck to burn.
Based on the 1958 novel by Paul Gallico, "Mrs. Harris" offers a gentle exploration of social inequities seen from a maid's point of view. Lesley Manville gives the title character so much heart, depth and twinkle she's irresistible.
Why the film changes gears so abruptly, leaving the wondrous Manville temporarily adrift in a socialist subplot, is anyone's guess.
MRS. HARRIS GOES TO PARIS - Official Trailer [HD] - Only In Theaters July 15
Manville stars as Ada Harris, a hard-working maid mourning her husband's wartime death long after hostilities wrapped. So she buries herself in her work, cleaning up for London's rich, famous and self-satisfied circa the 1950s.
It's a life, of sorts, but she can't help pine for something more.
So when her employer shows off a ravishing Christian Dior dress Mrs. Harris starts to dream and dream big. What if she traveled to Paris and brought home something just as lovely?
She makes that trip, of course, the title alone is the perfect spoiler. What she discovers in the City of Lights is more than Haute Couture. She confounds the stuffy scolds in the House of Dior, charms more than a few gentlemen and runs smack into a workers revolution.
View this post on Instagram
Writer/director Anthony Fabian handles the latter with little finesse, all the while soft-pedaling themes that might lend "Mrs. Harris" some well-needed bite. Why would Mrs. Harris pine for something as impractical as a fabulously expensive dress? Do the rich and famous deserve such finery given how much harder Mrs. Harris works day in, day out?
Why do we worship at the altar of fashion in the first place?
The film's villains are so obvious they sashay across the screen daring us to loathe them. Isabelle Huppert is ideal as the worst of the lot, giddily rubbing Mrs. Harris' face in her Nobody-ness.
The screenplay is generous to a fault, granting even the wicked players some humanity. The film trudges along, buoyed by Manville's radiance and the sense that she'll live out a lifetime's worth of fantasies.
RELATED: Classics Deserve Our Respect, Not Woke Updates
Mid-film, we're thrust into a French class revolt, and Mrs. Harris' interactions with the subplot are suddenly rushed and wrapped up at breakneck speed.
You don't have to perfectly align with the working class to wish the sequences had more time to breathe. Yet during much of the movie "Mrs. Harris" moves at a glacial pace, satisfied with basking in its frothy existence.
The quasi-color blind casting might not be historically accurate, but it's done in such a gentle manner that it's as comforting as Manville's crinkly smile.
There's wish fulfillment aplenty, and it lands better than the average "Sex and the City" montage. Credit Manville for those wonderful moments. After all, seeing a genuinely kind person rise up at long last never goes out of style.
HiT or Miss: "Mrs. Harris Goes to Paris" is alternately sweet and soulful, but it's inability to maintain a steady pace spoils some of the fun.