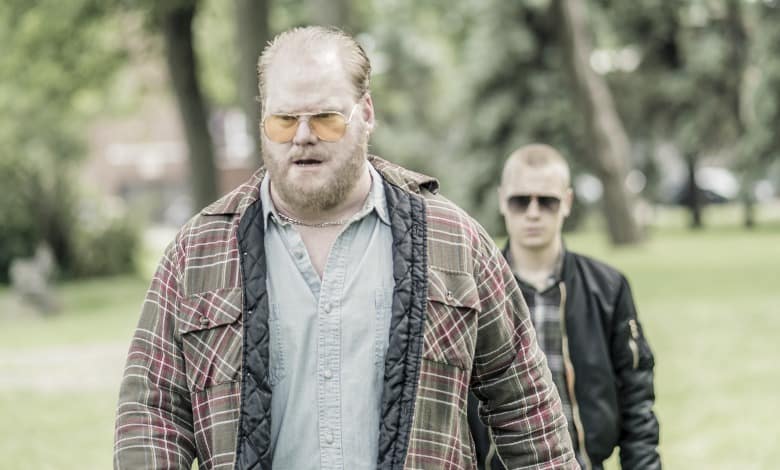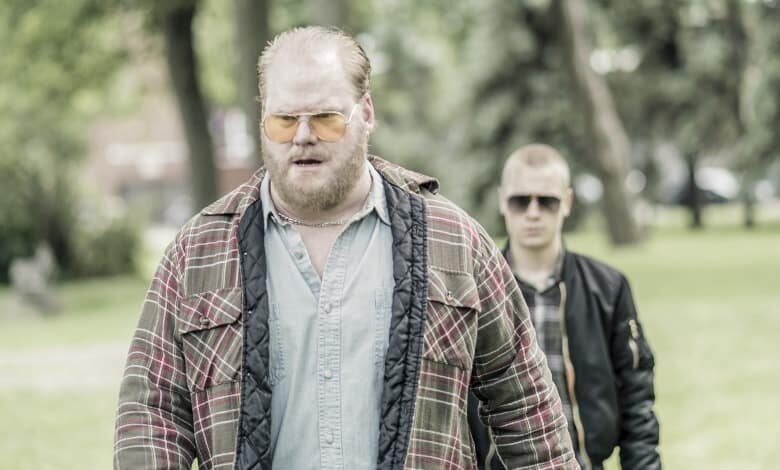 It's surreal to see a film where a journalist focuses on the truth, not his preferred narrative.
It helps that "Most Wanted" is based on a decades-old story, one showcasing the power of reporters with their hearts in the right place.
Even better?
A blast of atypical casting, from a former heartthrob to a comedian turned character actor, grants the story even more shades of gray. And this film's heart is coal black from the opening scene and only grows darker from there.
MOST WANTED | Official Trailer | Paramount Movies
Antoine Olivier Pilon stars as Daniel, a low-level junkie desperate for a score and some cash, and definitely in that order. He stumbles across a dealer who sees promise in his wide-eyed stare. Yes, that's comedian Jim Gaffigan playing Picker, a thug with enough connections to reel Daniel in.
Picker proves alternately cruel and compassionate, and the genial comic sells every frame of those transitions. Daniel has bigger problem than placating his new boss. A cagey cop (Stephen McHattie) feels pressure from his superiors to nab some big time drug dealers, stat. So he leans on Picker and Daniel, hoping to justify his department's flailing drug operation, dubbed Goliath.
And they might just get away with it, too, if it weren't for a hard-nosed journalist from the Globe & Mail. Josh Hartnett's Victor Malarek is instantly grating. He swaggers around the news room as if the front page is his and his alone.
Turns out Victor might be the only chance Daniel has after a trip to Thailand goes oh, so wrong for him.
"Inspired" by real events, "Most Wanted" takes a good, long while to clear its narrative throat. We watch Daniel navigate the drug underworld and wonder if he can survive long enough to sell a single kilo. Pilon gives the character a sense of despair, but there's a light behind his eyes that never dims. It's a fascinating performance, one that grows with every challenging scene.
Writer/director Daniel Roby isn't here to peddle a simplistic tale of redemption. The film's narrative structure sounds zany on paper. The storylines zig and zag, overlapping or reversing themselves in ways that should leave viewers woozy. Instead, Roby leverages that approach to gin up tension and showcase Daniel's moral evolution.
Roby's camera work never dazzles, but his creative choices continually win us over. A prison fight that should be a disposable moment proves anything but. Roby's decision to employ extreme close-ups in the waning moments super charges the courtroom.
FAST FACT: Roby envisioned casting a comedian to play Picker, noting the character's severe mood swings. Keeping a straight face between takes, though, proved a tall task with Gaffigan on set.
It helps that Hartnett matures into Victor's mission, navigating the character's ego in the process. The actor's career may have cooled over time, but he's rarely been better on screen.
"Most Wanted," sold north of the border as "Target Number One," offers a master class in casting. The leads all deliver as required, but even the smaller parts flesh out Daniel's harrowing journey. Sometimes those touches matter most in a film like this, where paranoia and discomfort flood our senses.
Roby orchestrates the mayhem with clarity and a sense of purpose, and it's impossible not to be drawn into Daniel's plight.
HiT or Miss: "Most Wanted" takes too much time to find its voice, but once it does it's an expertly crafted tale of delayed justice.