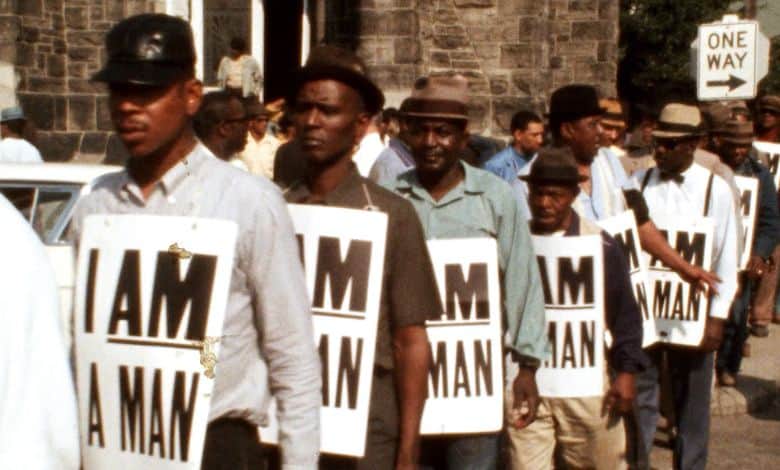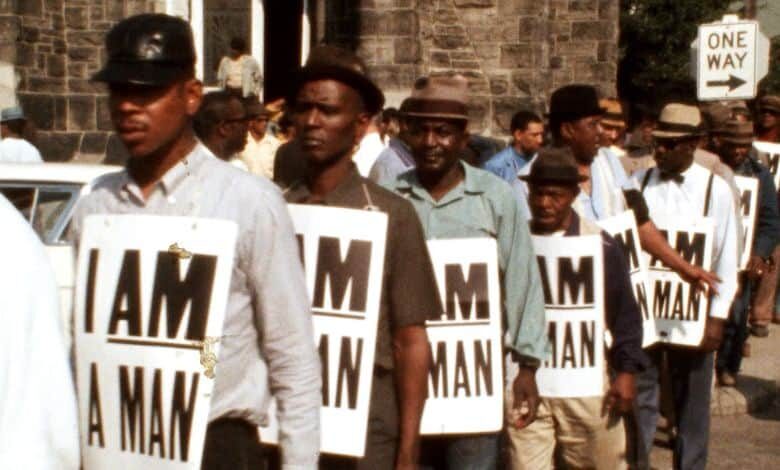 Sam Pollard's captivating "MLK/FBI" addresses how Dr. Martin Luther King Jr. had a deeply secret side which the head of the Federal Bureau of Investigation used to torment him.
Pollard's documentary begins in 1963, with Dr. King's "March on Washington" speech ("Free at last, free at last…"). From there, we learn that Dr. King was immediately considered a person of interest and a potential threat by FBI director J. Edgar Hoover.
FBI suspected communists existed within the Civil Rights Movement, therefore, they believed spying on Dr. King and planting multiple wire taps was justified. The FBI kept a file on anyone they viewed as a "subversive," though Hoover's obsession with Dr. King would gradually become unlawful and completely out of line.
MLK/FBI - Official Trailer | HD | IFC Films
The FBI wanted to undermine Dr. King's leadership by exposing his private infidelities and sexual encounters. Now, declassified files of FBI surveillance show us how elaborate the FBI's efforts were. "MLK/FBI" vividly recounts Dr. King's presence in 1963-68 as a public figure (from the extraordinary speeches to the Nobel Peace Prize) and how the FBI was stalking and privately taunting him much of the way.
Pollard shapes this in a manner that is unusual for a documentary feature: we get talking heads who offer expert opinion (ranging from Dr. King's former speech writer to college professors and authors) but, until the very end, most of them are never seen on camera. The focus is kept on the historical footage.
Many scenes are interspersed with clips from films like "I Was a Communist for the FBI," "Walk the Crooked Mile," "The FBI" and even "The Birth of a Nation," all utilized for scenes that create the iconography for Hoover's "G-Men" and the propaganda they spread.
"MLK/FBI" recreates the perspective of being in both worlds – Dr. King's side, in which a movement combatting racism was being built over the course of years and the FBI's tailing and spying on Dr. King relentlessly during that time.
Martin Luther King Jr: MLK/FBI documentary on surveillance - BBC News
While Dr. King's speeches have made him a monumental figure in history, Pollard often shows him giving relaxed, off the cuff interviews, a refreshing touch that further humanizes the towering figure.
One of the interviewees mentions the great irony that, after Hoover publicly called Dr. King a liar in the press and the two reconciled over a private meeting, it didn't immediately put public doubts about Dr. King to rest.
The film shares a poll from the era revealing the public thought of Hoover as the Good Guy and King as a figure of great controversy.
Among the stunning details that arise is how Hoover was the head of the FBI for 48 years and that African American photojournalist Ernest Withers, who photographed key moments from the Civil Rights Movement, worked as an FBI informant.
We get jaw-dropping recollections of how Dr. King was not only sent an audio recording by the FBI of his infidelity but also a letter requesting he commit suicide. Then, there's the reveal that, in the year 2027, all of the MLK FBI tape recordings will be released to the public.
Some interviewees note this with dread, while others speculate that it won't alter the public perception of King but show what we've known all along – his private life proved him to be flawed and human.
MLK / FBI: America on a Collision Course
Pollard's film isn't a definitive look at Dr. King, though I wonder if any film, documentary or otherwise, will ever be. After all, we didn't get our first feature film about Dr. King until "Selma," and that came out in 2014.
It's likely Dr. King's double life proves problematic to depict, as delving into it might be viewed as disrespectful, but avoiding it altogether would be dishonest. How can you portray a man who was a central, inspiring figure in the 20th century, whose speeches are among the greatest and most stirring ever given, without mentioning that he, like many other great men, made mistakes and moral compromises behind closed doors that undermined his stature?
It's a tough question, as a screenwriter with a balanced approach would have to avoid both a hagiography and sordid sensationalism. Today, it's hard to think of Dr. King as anything less than a great man, but acknowledging his faults, private but painful as they are, is a better means of understanding how complex his inner life was.
I would love to see a film based on Katori Hall's hit 2009 Broadway play, "The Mountaintop," which starred Samuel L. Jackson as Dr. King on the last night of this life. However, even that production gave us King at a specific moment, as did Ava DuVernay's "Selma," with its remarkable David Oyelowo performance.
It's a lot to ask for a film on Dr. King that gives us his entire life, all details intact.
For now, "MLK/FBI" is as close as we've come so far to a film on Dr. King that creates a balanced, troubling and richer perspective on the man than most films have previously provided. Hopefully, we won't have to wait until 2027 before we get another film that tackles the layers and progress of Dr. King's work.