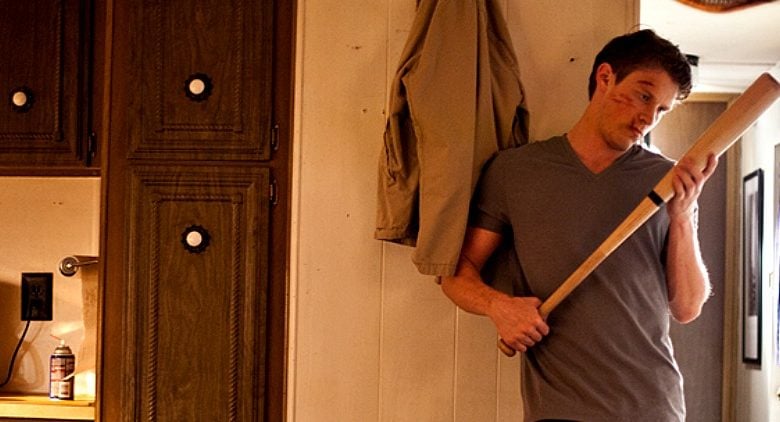 "This kind of stuff does happen. Mormons don't want to hear that, but it happens on a smaller scale," he says. "They're all humans, capable of crazy things given the circumstances."
That scenario is the spark behind "Missionary," a new thriller starring Ryan as a Mormon who takes his faith in some very dark directions. Ryan says the film's co-writer, Bruce Wood, is a Mormon who penned the story based loosely on something he witnessed while serving on a mission.
"He saw a guy on a mission crack … he went crazy and punched a guy in the back of the head," Ryan says.
In Ryan's film, screening in select theaters and Video on Demand Oct. 31, the consequences are far more severe. The actor plays Elder Brock, a handsome young Mormon who starts an affair with a single mom (Dawn Olivieri). Their passion impacts her attempt to reconnect with her ex (Kip Pardue).
Missionary Official Trailer 1 (2014) - Dawn Olivieri Thriller HD
Ryan's character believes it's God's will that he be together with Olivieri's character at all costs. He found inspiration in the film "Misery," the tale of a seemingly normal woman who thinks she's doing the right thing by punishing an author for his creative decisions.
The actor understood Elder Brock required an intense performance, but he was just as interested in keeping calm during the film's formative sequences.
"It would be very easy for it to go the other way, to reveal too much craziness too early," he says, adding he tried to minimize the character's physical discomfort to heighten the tension. "It's all in the eyes … you don't want to push it too much."
Ryan says he learned he landed the part shortly before production began, so he hit the Web to research the Mormon faith as much as he could. He leaned on Wood's wisdom on set, which meant dressing in layers of garments as Mormon missionaries do. That made the shoot, which took place during some very hot Orlando days, a challenge.
Ryan, who appeared earlier this year in "Cabin Fever: Patient Zero," relished the chance to play Elder Brock's sensitive side. It was how he conveyed the Mormon's other persona that helped him land the role. After all, Kathy Bates doesn't keep her cool in "Misery," either.
"A lot of the guys reading for the role were having trouble going to the dark side," he says. "I was able to go there and be crazy."