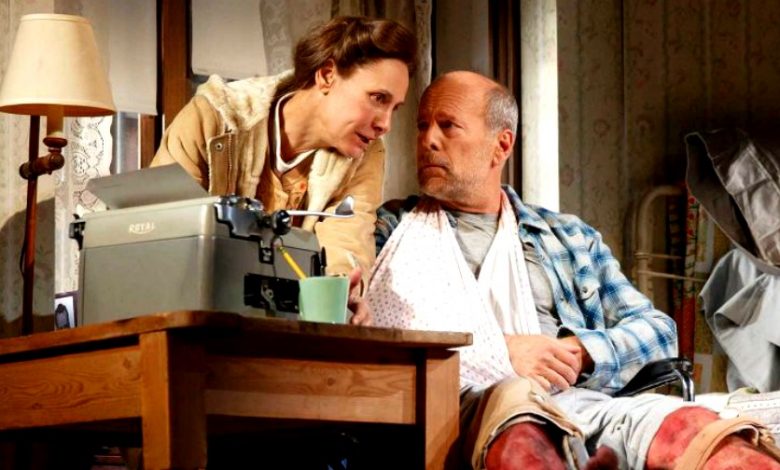 Despite the lukewarm greeting, Willis and company pumped some box office juice into New York's theatrical scene. Perhaps audiences are a little more receptive to the star's horror-centric choice than the critical elite.
Before recently, I had never been to Broadway.  I knew some of the musicals that were mainstays there, but that was about it. Despite my many Big Apple visits, I'd never found myself in the audience of a Broadway show.
Then news came that John McClane himself was going to be headlining a Broadway play. I was intrigued. Then I read Willis' theatrical debut would be an adaptation of King's "Misery." The novel was previously turned into Rob Reiner's brilliant film, which won Kathy Bates an Academy Award. Willis would play captured writer Paul Sheldon, the role James Caan brought to life in 1990.
DID YOU KNOW: Stephen King got so wrapped up in the screen version of "Misery," which he saw at a private screening with director Rob Reiner, that he shouted at the screen during a pivotal point in the movie.
What cinched the deal for me was learning none other than William Goldman, the man behind classic films like "Butch Cassidy and the Sundance Kid," had penned the production. He wrote the screenplay for Reiner's "Misery," and he's responsible for one of the most famous – and accurate – quotes about the film industry: "Nobody knows anything."
I was sold. I bought my tickets and planned another trek to New York City. This time, though, I spent my days walking the theater district taking in the various signs of shows and learning of how vast the Broadway market really is.
Walking into "Misery" as a layman could have been or a positive or negative, depending on your perspective. I was, however, taken immediately with the play. Willis, holding the stage nearly the entire run time, was perfectly cast as a writer "rescued" from a winter crash by his number-one fan. Laurie Metcalf's Annie turns from nurse to nightmare, holding Paul hostage and demanding he bring her favorite fictional character back from the grave.
Willis conveyed Paul's pain and desperation perfectly well. Not benefitting from the close ups of the movie or the book's inner monologues, the actor still made the audience cringe as Paul plotted a potential escape despite his broken legs.
Metcalf, one of only two other players in the play, also shined despite stepping into a role made famous by Bates. She brought humor and life to a character that is truly reprehensible in her fandom. She manages to both frighten and amuse, no small feat.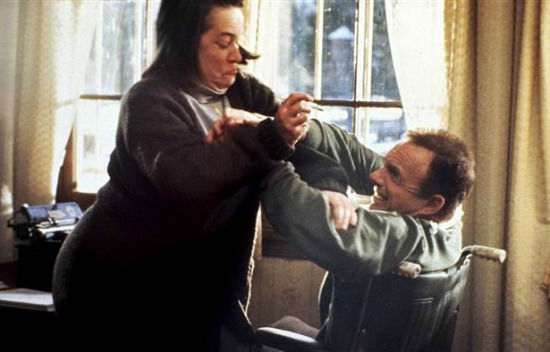 Goldman adapts the story to a new medium with little trouble. He makes the action lean and brings much-needed levity to the intense tale many audiences already know by heart.
Experts at their craft (Metcalf, Willis, Goldman and director Will Frears) all strung us along and gave a unique and fun spin on a classic King yarn.
As for Broadway plays themselves, consider me sold. My history with theater before "Misery" was performing in school plays and watching other elementary love letters to the stage. But, how can you not love live theater? You're watching performance, direction, writing, visual design and more all come to life in front of you. If you're an artist or just someone who appreciates art, there's quite a thrill that comes with the stage.
If you haven't made your way to Broadway until now "Misery" is a fine first production. It's got everything you need (minus the musical numbers, a plus given Annie's antics), and showcases artists at the top of their games, including Willis.
"Misery" plays at the Broadhurst Theater in New York City through Feb. 14.