Interviews
How Miranda Sings Let 'Haters' Fuel Her Fame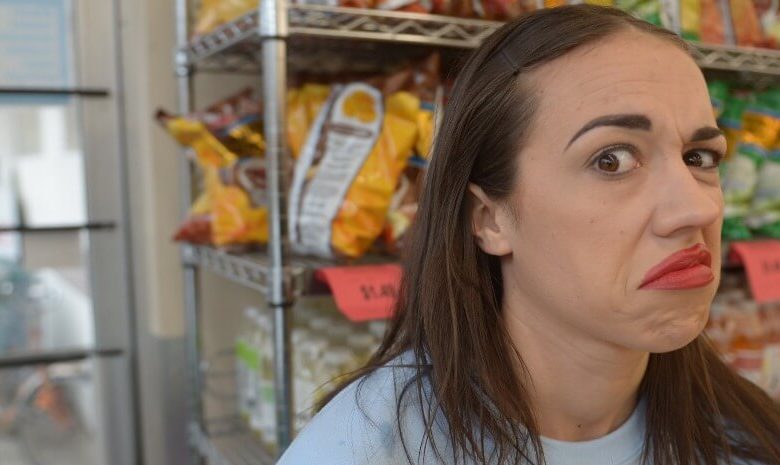 Ten years ago, Colleen Ballinger was like millions of people fascinated by the relatively new world of YouTube.
Seeing people posting videos of themselves that reflected either amazing talents or even more amazing levels of self-delusion, she decided to start making videos of her own. The goal? To spoof both the site and the universe it had spawned.
Creating a character named Miranda Sings, whom she admits has "messy hair and terrible makeup," she posted videos of her singing silly songs in an off-key voice, dancing terribly and dispensing horrible advice.
She thought only her friends and family would find these unusual forms of creative expression worth watching. She soon found herself riding the same wave of attention from total strangers that she found so incredible when it happened to others.
Today, her site boasts more than 8.8 million subscribers. The platform helped her build an estimated $8 million fortune on ad revenues from her videos and a successful vlog she creates under her actual name and personality.
TESTING THE WEIRDEST AMAZON PRODUCTS!
The Azusa Pacific University alum has also created and starred in the popular Netflix series "Haters Back Off," landed a book on The New York Times bestseller list and is touring the planet while awaiting the release of her next book, "My Diarrahe." She recently took time to discuss it all with HiT.
HIT: How did you get started playing Miranda?
Colleen Ballinger: I was just goofing around in college, actually, a long long time ago. I've been doing the character for 10 years. Discovered Youtube and thought it was just such an interesting, bizarre platform where people could just film themselves and upload to the World Wide Web, so it was fascinating to me.
RELATED: What Most Critics Missed About YouTube's 'Cobra Kai'
At the same time I was a music major in college and there were a lot of girls I went to school with who were rude and snooty to me and yet very confident. So I kind of created the character based on some of the girls I went to school with and combined it with YouTube. So I started uploading the videos for just my friends to see, and never thought anyone would see it. I was very surprised when the videos started going viral.
HIT: How did you develop the mindset of the character? She's so strange!
CB: Miranda's changed a lot over the years, but I have been doing it for a decade. At this point there's not a lot of prep, I feel like Miranda is just this weird girl that lives inside of me. It's pretty easy to just flip the switch and become the character because she's such a huge part of my life.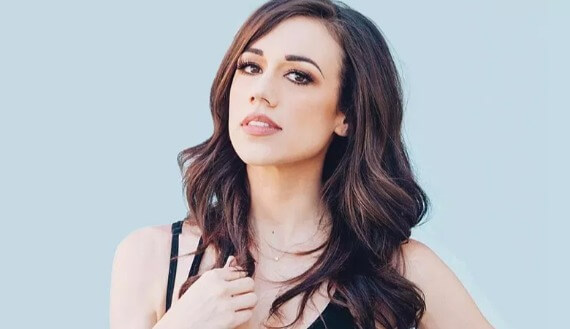 But at the beginning I took inspiration from people that I knew and I feel that I still do that sometimes but I would kind of observe people who had traits that were typically annoying or would rub me the wrong way. I would kind of focus on and study people who would fit that and implement into the character. Miranda was everything I couldn't stand and that was put into her. Now she's just a part of me and I could do it on a dime, it's a pretty quick switch.
HIT: In what ways have you evolved her?
CB: If you look at the first videos, it's almost like a completely different character. It's changed quite a bit. What I did was back in the day I didn't really have fans for this, I just had people who thought I was annoying. I had haters. What I found fascinating was that people would take time out of their day to write a comment about how much they didn't like something about me. That was a foreign concept to me because the internet was still kind of new. I rolled with that because whatever people said they didn't like about me, I would do it more.
HOW TO BE A MODEL! ~ Miranda Sings
So the haters kind of shaped and molded who Miranda is now. They didn't like my lipstick, so I'd put on more. They didn't like my hair so I'd make it messier. They didn't like the way I sang, so I'd sing more off key. I'd egg them on because it was fascinating to think of people just sitting around sending hate to someone they didn't even know, who was a character.
The haters kind of shaped Miranda in the beginning and then it evolved to fans, people who liked the character so I shaped and evolved it to what they wanted.
HIT: Did you ever get the impression before she was famous, did anybody think she was real?
CB: Oh yeah! That's how it got popular actually, and why I'm talking to you right now. The only reason the videos went viral is people thought she was a real person and people were making fun of it and hating it. If it wasn't for people thinking Miranda was real and hating her so much, no one would know who I am.
I owe them thanks.
For some reason, people in this country need someone to hate and I happened to be the punching bag for the first couple of years of my career voluntarily. People would spread around "is this persona real?" and sharing it to make fun of me. Then there was a sense of excitement when people found out I was an actress that drove it even more: I think she's fake, I think she's real. Sharing the video more and then people would come to my live shows to see if this person was real or an actress.
HIT: So is there a backlash to Miranda?
CB: I've never had YouTubers get mad at me, rather they're excited if I do a parody of them because we're all very close. The people that I would ever poke fun of in the YT community I'd let them know because we're friends and all very close. I haven't heard about it yet if they don't like me. I do get a lot of backlash from the general public, hate mail every day from those who think she's real.
HIT: Do you ever find with the ones you think are annoying, are they self-aware of what they're doing or are they that clueless?
CB: I think that most people are very aware. To be a YTer is a lot of work and I think people don't understand that, that a 5-10 minute video means all they did was turn a camera on and work for 10 minutes. They don't realize the writing, editng, shooting and marketing [involved].
There's so many things that go into it. It's really a full time job and then some. To be committed to doing all that you have to be pretty hard working and self aware. However I think there have been a couple people I've watched online and wondered if they're character's like me. I'd say every YTer knows their brand is, what sells, and they know that weird behavior sells. For the most part everyone is really hard working.
MIRANDA GETS A SEXY MAKEOVER! *shocking*
HIT: You also do your own Colleen Ballinger vlogs (video blogs). How do you find the time?
CB: There's a thing called sleep that I'm not too familiar with but partly because I'm touring a lot and working other projects, like just wrote my second book coming out this summer. I love what I do so it makes it easier to skip out of time with friends or miss some sleep, but I try to have a schedule which helps but being a creative person if an idea pops in my head nothing will stop me if I think of something I wanna do.
HIT: What's your creative process? Do you have writers?
CB: It is all just me. The only time I worked with a writer is my brother who wrote my Netflix series together and bits for my live show. I come up with new ideas by asking the viewers what they want, these videos are for them.
I have millions of subscribers so for me to assume I know what they all want to see is ridiculous. I ask them what they want to see, what they like. Trending right now, they tell me and send me tons of suggestions and help me think of ideas. My brain would explode.
HIT: What's the difference between your videos and your live shows, and which do you love more?
CB: There's nothing like being on stage. I'm a theater girl, and wanting to be on Broadway was my dream. It's super fun and I'll never stop doing that. It's a lonely career to be editing and uploading alone. But to get out front of a crowd and make them laugh is so great and important.
HIT: Since you have a lot of kids in your audience but still do some outrageous things, where do you feel you draw the line?
CB: I always catered my material to my audience in some sort of way. Obviously it has to be what I like, but it's pleasing the audience. That's changed over a decade, because first it was a middle-age musical theater audience, then high school and college, now it's skewing even younger. I've hit a lot of different spectrums of audiences. I never had to change my material too much but I feel in recent years, the world is more easily offended than ever.
SURPRISING MY BIGGEST FAN! *emotional*
The world we're living in now, its very hard not to offend, so I'm steering my material more clean just to avoid offending someone somewhere. Comedians are all under fire for being too offensive. I love my job and want to do it a long time.
There's a way to please your audience without compromising your art. I think this phase of my career has been the toughest of that one, due to how divided our country is at the moment, where things are right and wrong with no middle ground. But I've found already things are always changing and that keeps it fresh for me to change up my material and make sure the audience is aware of what I'm doing.
HIT: So what can people expect out of your live show?
CB: A lot of everything, it's a mess. A really fun, fun show, I start off as me not in character and I change into character in front of the audience, and then it's a hot mess of singing, dancing, standup, a variety and vaudeville show for everyone. There's jokes for kids, jokes for adults. It's a lot of in your face Miranda but it's fun.
To hear the entire audio of the interview, visit Kozversations on Spreaker (or hit Play below)
Listen to "MIRANDA SINGS/COLLEEN BALLINGER IN AN EXTREMELY RARE INTERVIEW!" on Spreaker.