Interviews
Marine-Turned-Actor Broderick 'Runs' for Fellow Veterans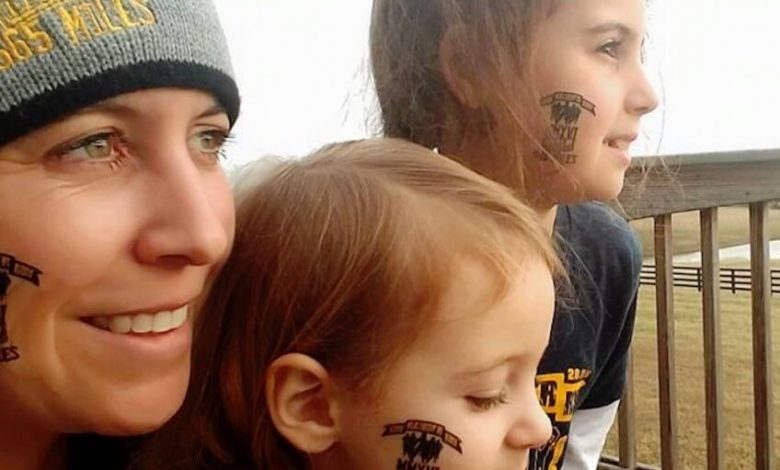 Michael Broderick catches the very best side of Facebook thanks to Gallant Few.
"I can't count the number of times I've seen on Facebook, 'Karl Monger saved my life,'" says Broderick, a U.S. Military veteran and busy Hollywood actor. Monger is the executive director of Gallant Few, an organization helping veterans transition to civilian life.
Post-traumatic stress disorder (PTSD) is just one reason some veterans struggle to reintegrate back into society. And Monger's group is there for them, around the clock
"[Monger] put his number on the Internet, [saying] call me day or night,'" the former Marine says.
Broderick is more than happy to return the favor in any way he can. It's why he's an ambassador for Run Ranger Run, a month-long event by Gallant Few to raise awareness for veterans acclimating back into civilian life.
The 28-day program asks people all over to walk, run, swim, raw or crawl to raise awareness for the issue. Teams of up to 10 get moving all February long for the cause.
Gallant Few pairs veterans with fellow veterans, allowing them to discuss issues facing former soldiers and how they can make the most of their post-military lives.
Broderick is serving as the Team Captain for a Run Ranger Run group of Hollywood actors and entertainers. Fellow members include Jennifer Marshall ("Stranger Things"), Thom Tran (The GIs of Comedy) and Scott C. Roe ("NCIS").
The Marine turned actor always wanted to be in Hollywood but joined the U.S. military at 17 instead. That didn't please his father.
"My dad said, 'John Wayne fought in every American war and he never served in the Marine Corps.,'" Broderick recalls. The future actor got "sidetracked" followed his military service, playing in a punk band for a decade.
He was living in New York City when the Sept. 11 attacks changed his career perspective.
"Life's too short," he told himself. He and his wife moved to Los Angeles with their newborn son to pursue acting. He tried, and failed, to crack the cast of the HBO series "The Pacific." He kept trying, eventually landing regular appearances on shows like "NCIS," "Criminal Minds" and "Justified."
He's also busy with voice over gigs, often for action-packed video games. He's grateful for the work but notes the sessions can strain his vocal chords.
"'We need to record you dying … now, die louder,'" he recalls of a typical direction.
RELATED: Decorated Soldier Picks Best, Worst War Movies
Hollywood has told military stories for decades, often with stirring results. During the George W. Bush presidency the industry cranked out a number of films, like "Redacted," which painted U.S. soldiers in a cruel light.
That's changing, witness films like "Lone Survivor" and "American Sniper." Broderick thinks he knows why.
"It's a direct result of veterans getting involved in the industry," says Broderick, a member of Veterans in Media & Entertainment. Actors often have had "little exposure" to former Marines and fellow soldiers. Now, "they're rubbing shoulders with them on set and in creative settings."
"I can't count the number of times I've seen on Facebook, 'Karl Monger saved my life…'"
Broderick recently shot episodes of FX's "Legion" and "NCIS: Los Angeles." He says he also scored an "awesome" project he can't share details about yet. It starts soon, but he'll still be able to work in his Run Ranger Run duties.
"With Run Ranger Run you can do it anytime, anywhere," he says. "If I have a half hour before taking my son to school or going to an audition I'll do a quick three miles. It's a very adaptable thing."
It's the least he can do for his fellow veterans.
"I served at the tail end of the Cold War. Nobody shot at me. When I meet these men and women who have been slugging it out [in the Middle East] for the last 15 years I want to do my part and support them," he says. "That's how I try to continue to serve. You'll find that in the veteran community. The veterans who really tend to transition more easily are those who find ways to serve. They're purpose driven … it certainly drives me."
---
Run Ranger Run runs throughout February. You can register here.