Industry News
Opinion
Woke, Anti-Trump MCU Stars Silent on Disney-China Ties
Johansson, Ruffalo and more won't 'Save the Day' for imprisoned Uighur Muslims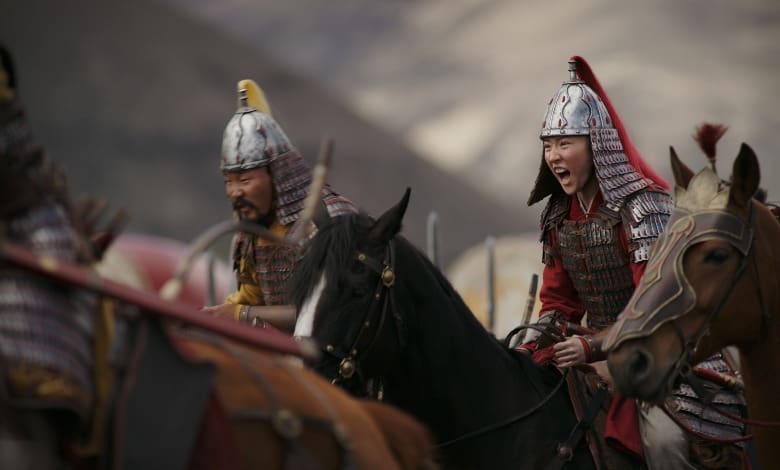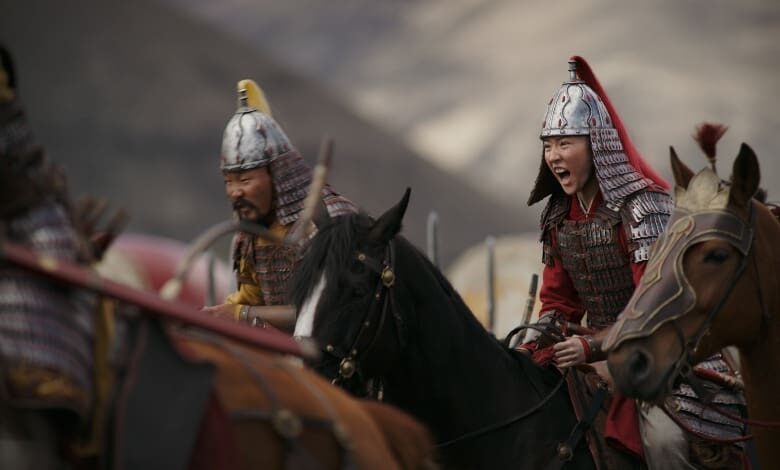 Four years ago the Avengers assembled to stop Donald Trump's presidential plans.
The video clip featured a who's who of the MCU, the acronym for Disney's Marvel Cinematic Universe. Think Robert Downey, Jr., Scarlett Johansson, Don Cheadle, Mark Ruffalo and Clark Gregg. They joined a gaggle of fellow Hollywood stars to warn the nation against Donald Trump's potential presidency in a clip dubbed "Save the Day."
The expected rhetoric ensued.
Robert Downey Jr - Save The Day - Vote!
That was then. Today, some of these stars are re-assembling to push Joe Biden's presidential hopes against now-President Trump. Nothing unusual there given the industry's progressive leanings.
So what's missing?
Hollywood voices speaking out against either Chinese human rights abuses, an ongoing and intractable problem, or the recent headlines swirling around "Mulan."
Disney's Mulan | Official Trailer
The live-action remake of the 1998 Disney animated film just hit the company's streaming platform. "Mulan," starring Liu Yifei in the title role, follows a brave female warrior who pretends to be a man to serve in her Emperor's army.
The film's production team shot the film at multiple locations, including a Chinese province known for more than its lush visuals.
Xinjiang is where Uighur Muslims are reportedly held in concentration camps, in what a PBS report said was "the largest mass incarceration of an ethnic group since the Holocaust." The issue came up when eagle-eyed "Mulan" viewers spotted something noteworthy in the film.
…social media users noticed that in the credits Disney thanked a number of government entities in Xinjiang, including the public security bureau in the city of Turpan and the "publicity department of CPC Xinjiang Uyghur Autonomy Region Committee…"
The public security bureau in Turpan is tasked with running China's "re-education" camps where Uighurs are held in detention, China expert Adrian Zenz told the BBC.
The "publicity department" named by Disney is responsible for producing state propaganda in the region, he adds.
Disney CFO Christine McCarthy recently downplayed the connection, saying only a tiny amount of the film was shot in the region.
The real facts are that Mulan was primarily shot — almost in entirety — in New Zealand. In an effort to accurately depict some of the unique landscape and geography of the country of China for this period drama, we filmed scenery in 20 different locations in China. It's common knowledge that, in order to film in China, you have to be granted permission. That permission comes from the central government."
A feature in Architectural Digest adds significant context to that description.
From a production design standpoint, Major, who previously worked on The Meg and Crouching Tiger Hidden Dragon 2 in China, along with set decorator Anne Kuljian and the rest of the production team, spent months in and around Xinjiang to do legwork research before the cameras rolled.
It didn't help that Yifei previously showed support for Hong Kong police cracking down on protesters seeking freedom from oppressive Chinese rule.
The new Mulan movie was filmed in the region where China has Uyghur internment camps and there are "special thanks" for a Xinjiang government agency in the credits.@Disney, can you show us your human rights due diligence report?https://t.co/7IaPsYQtKW

— Amnesty International (@amnesty) September 8, 2020
The "Save the Day" MCU stars, along with fellow Marvel actors including Chris Evans, Samuel L. Jackson and Brie Larson, routinely speak out on pressing issues. Johansson addressed the DNC gathering four years ago. Evans recently started a new web portal, A Starting Point, where citizens can get up to speed on hot button issues.
"Captain Marvel" star Brie Larson uses her celebrity cache to speak out about women's issues, diversity, representation and more. She even helped promote "Mulan's" release earlier this year, sparking blowback from social media users outraged by Yifei 's pro-Hong Kong police comments.
Jackson recently trashed Trump supporters during a segment on "Jimmy Kimmel Live."
Ruffalo may be the most politically engaged "Avenger" of all, weighing in on Climate Change and other political matters.
Have any of these stars said a word about the latest Disney-China connections?
It's worth noting a crush of progressive stars reportedly refused to work in Georgia last year after the state enacted strict laws regarding abortion. Disney co-CEO Bob Iger was part of that movement, saying it would be "very difficult" for the mega company to use Georgia locales following the decision.
The company had previously shot parts of both "Black Panther" and "Avengers: Endgame" in Georgia.
Need more context on what's happening in that Chinese province? Here's some testimony from citizens who were detained in the concentration camps, again courtesy of PBS:
Of life inside the camps, she remembers being surrounded by bars and mesh wire, cameras everywhere, and brutal treatment.
Twice, she says, she was made to sit on a hard chair for 24 hours. She went to the bathroom where she sat.
And "if you exceeded two minutes in the toilet, they hit our heads with an electric prod…"
"They beat us, hit us and shouted at us," Rahima says, adding that some people being held at the camps killed themselves.